« Saturday Morning Weird News Dump
|
Main
|
Saturday Gardening Thread: View from a hammock? [KT] »
June 10, 2017
Thread below the Gardening Thread: Competence [KT]
Serving your mid-day open thread needs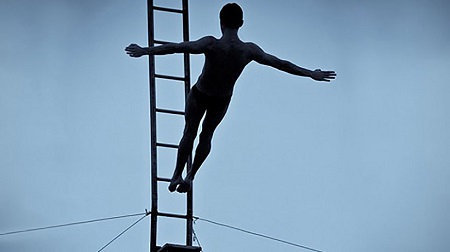 Happy Saturday, Horde! This week, I have been struck by the number of people in the news who have done things that they really didn't intend to do. And people who have done things they intended to do without foreseeing really obvious consequences of their behavior.
So, which people in the news (or reporting the news) displayed which level of competence, do you think? Individually or in groups? Bad things happen to competent people, and competent people have moments of incompetence. But you see some patterns of competence or incompetence on the part of people in the public eye after a while. Just scroll back through some posts here at AoSHQ. Browse a few links. Which folks were:
1. Unconsciously incompetent 2. Consciously incompetent 3. Consciously competent or 4. Unconsciously competent
How did people develop and maintain competence as individuals or in groups in days of yore, like when the USA put men on the moon using slide rules (partly)? When you google "competence" these days you get a lot of titles on how to develop "cultural competence". Isn't there any other kind of competence? Well, in addition to "confidence", which is apparently a good substitute for competence. I know that confidence is important, but substituting confidence for competence still reminds me of Barbara Boxer. Other people may come to mind for those outside California. Or even in California.
I like the video below the fold. A real contrast to the news of the week. And I am really, really glad that the performers don't seem to have attended Evergreen State College.
Imagine, if you can, how the music and dancing would have been different if performed by Children of Marcuse, always on guard for "privilege" and "cultural appropriation".
Hope you will be doing something rewarding this weekend. Whether or not it requires competence.

posted by Open Blogger at
11:09 AM
|
Access Comments