« Chelsea Clinton, Precocious Regurgitator Of Daft, Left-Wing Bumper Sticker Morality [Warden]
|
Main
|
The Morning Report 4/25/17 »
April 24, 2017
Monday Overnight Open Thread (4/24/17)
The Erie Canal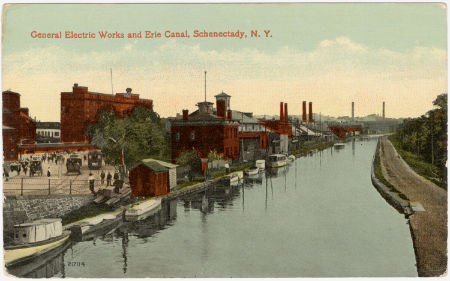 :)

Quotes of The Day
Quote I

We cannot accept the fact that Jews wouldn't be entitled to live and buy anywhere in Jerusalem. I can only imagine what would happen if someone suggested Jews could not live in certain neighborhoods in New York, London, Paris or Rome. There would certainly be a major international outcry. Benjamin Netanyahu

Quote II

We must reject the idea that every time a law's broken, society is guilty rather than the lawbreaker. It is time to restore the American precept that each individual is accountable for his actions. Ronald Reagan

Quote III

With all due respect, many in the entertainment industry are deep into mind-altering substance abuse, and when one's logic and intellectual calculating powers are replaced with dopey feel-good, fantasy-driven denial, the democratic party serves them well. Ted Nugent
*****
Stopped by the police? Do you or don't you answer their questions? Can the police retaliate against you for your failure to answer?

Specifically, Alexander claims that the police retaliated against Alexander's refusal to answer their questions by ordering him out of his car and then "pinn[ing] him face down onto the ground." Several officers joined in, with "one officer press[ing] a boot or knee on the back of Alexander's neck as his face was mashed into the concrete." The police then handcuffed him, and an officer asked, "Are you ready to talk to me now?" Alexander responded with an expletive, which led the police to shackle his legs. Amazingly, at that point the officers arrested Alexander. The precise basis for the arrest is a little bit murky. But at least as it was written up in the police report, Alexander was arrested for obstructing a police officer.

Alexander filed a civil suit against the officers and the municipality (collectively, "the officers").
*****

SCOTUS Says States Have No Right to Money Taken Based on Overturned Convictions

This week the Supreme Court ruled that Colorado has no right to keep fines, fees, court costs, and restitution it extracts from criminal defendants whose convictions are later reversed. By forcing people to prove their innocence before they can get back property that is rightly theirs, the Court said, Colorado has been violating the 14th Amendment's guarantee of due process. The Institute for Justice, which filed a brief in the case emphasizing that the presumption of innocence is an essential aspect of due process, makes a compelling argument that civil asset forfeiture routinely violates that principle.
*****

UC-Berkeley, politically correct and proud of it. They really don't want Ann Coulter on campus.

Following an intense backlash from conservatives and liberals after cancelling a campus speech by author Ann Coulter, the University of California-Berkeley appeared to change course.

Except, they didn't really.

Uncle Bernie to endure the wrath of his supporters? Bernie Sanders defends Ann Coulter.

In a surprising turn of events, every millennial's favorite old man, Sen. Bernie Sanders, has come out in defense of Ann Coulter, denouncing threats that forced the University of California, Berkeley, to try to postpone her appearance at the college.

"I don't like this. I don't like it," Sanders told The Huffington Post in response to the security threats that forced the university to put off the conservative firebrand's event.

"Obviously Ann Coulter's outrageous―to my mind, off the wall. But you know, people have a right to give their two cents-worth, give a speech, without fear of violence and intimidation," he added.
Conservative students at Berkeley Suing UC-Berkeley. Good for them.
*****

How to survive a plane crash Don't fly United. Ten tips that could save your life.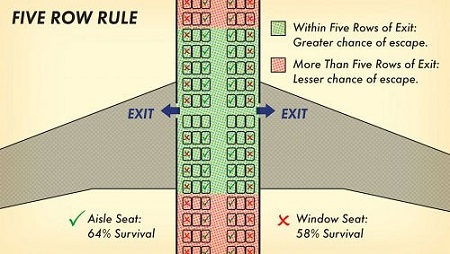 *****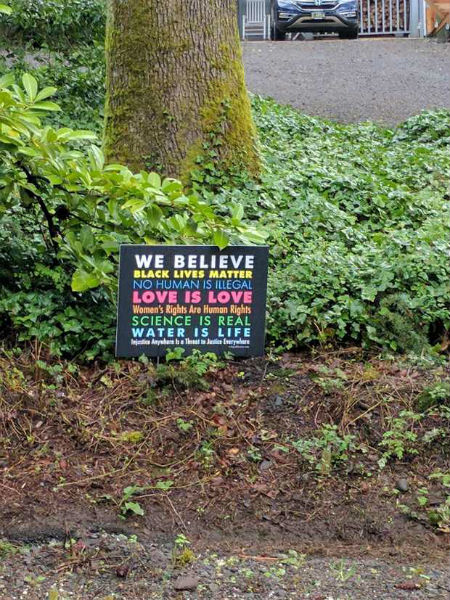 *****

Too big to fail? 20,000 union members at risk of losing pension benefits.

In March, four unions filed applications with the U.S. Treasury Department requesting relief under a program established by the Obama administration that allows multi-employer pension plans to cut benefits in order to sustain the long-term health of the plan. The applications from United Furniture Workers Pension Fund, Alaska Ironworkers Pension Fund, Southwest Ohio Regional Council of Carpenters, International Association of Machinists of Motor City Pension Fund, and Teamsters Local 805 Pension & Retirement Plan are all being reviewed by the department, according to the Pension Rights Center. If the cuts are approved on all four applications, as many as 20,309 union members could see their retirement money drastically reduced.

Blue Cross/Blue Shield of North Carolina faces enormous set back. h/t ibguy

A federal judge dealt a major blow to a health insurer's attempt to recoup millions of dollars it says it is owed under an Affordable Care Act program designed to incentivize insurer participation in the ACA public exchange program.

Judge Lydia Kay Griggsby of the U.S. Court of Federal Claims in Washington, on Tuesday rejected a lawsuit brought last June by Blue Cross and Blue Shield of North Carolina. The company had accused the U.S. Department of Health and Human Services of failing to make good on its obligation to pay nearly $130 million under the ACA risk corridors program.
*****

Pope Francis ought to brush up on his history.

Pope Francis has drawn a rebuke from the American Jewish Committee after he likened European refugee centers to "concentration camps."

The Pope was speaking to migrants at the Basilica of St. Bartholomew on Saturday about a man he met at a refugee camp on the Greek island of Lesbos last year.
*****
The road to hell is paved with good intentions, is it not? Beverage and food taxes hurt the poor.

It's certainly intuitive that taxing sugary soda and bad-cholesterol-ridden potato chips will prompt consumers to buy fewer of those items—and that people will substitute healthier alternatives. But it turns out that consumers' buying habits do not change markedly in response to the higher prices, and that the burden of those taxes falls most heavily on the low-income, who allocate larger shares of their budgets to food than wealthier people do. Together with our coauthors Adam Hoffer and Regeana Gvillo, we describe these effects in more detail in a new paper published in the Journal of Entrepreneurship and Public Policy.
*****

Carried away: The inside story of how the Carl Vinson's canceled port visit sparked a global crisis.

With the benefit of hindsight, officials in the Pentagon and in the Pacific said they should have done more to nip the story in the bud before it got out of control.

"In my view, we shouldn't have announced the port cancellation so early," one official mused.

But many defended the decision to make the announcement, saying there was no way that they could tell 5,000 families on the Vinson that their port visit to Australia was canceled and it not get out.
*****
The ONT Musical Interlude
April 24, 1961, Del Shannon started a four week run at No.1 on the US singles chart with 'Runaway', also a No.1 in the UK. Del was the first person to have a hit with a Beatles song in the US with his version of 'From Me To You.' via thisdayinmusic.com
April 24, 1968, Louis Armstrong was at No.1 in the UK with the single 'What A Wonderful World / Cabaret.' At 69 years of age, it made Armstrong the oldest act ever to score a UK No.1. via thisdayinmusic.com
*****

The ONT is not sure why the climate alarmists haven't told us about this. Polar bears travel over thick ice to hunt Canadians down and kill them like seals.

The same day that the above satellite image was taken (19 April), at the north end of the Strait on the Newfoundland side, a polar bear was spotted in a small community northwest of St. Anthony (marked below, "Wildberry Country Lodge" at Parker's Brook). It's on the shore of north-facing Pistolet Bay on the Great Northern Peninsula, near the 1000 year old Viking occupation site of L'Anse aux Meadows.
Hunting down and killing Canadians? Nah, just kidding.
*****

NSFW Genius Award Winner.

Firefighters prove their humanity outside of a fire call. Tonight's Feel Good Story of The Day.

Tonight's ONT has been brought to you by the new and improved Modern Family.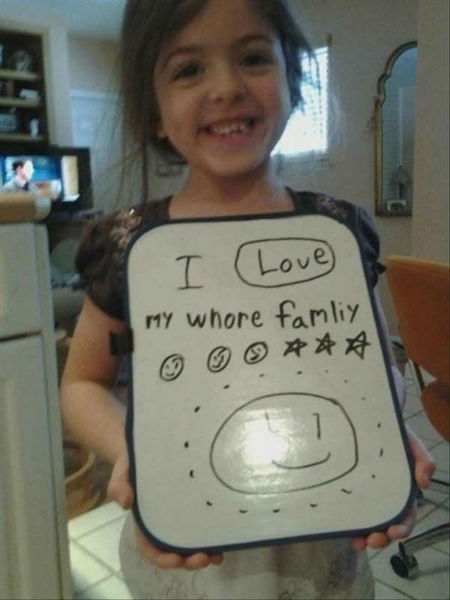 Notice: Posted with permission by AceCorp, LLC. Home of the Valu-Rite Happy Hour.

posted by Misanthropic Humanitarian at
10:00 PM
|
Access Comments