« Saturday Gardening Thread: Easter Treats [KT]
|
Main
|
Saturday Afternoon Chess/Open Thread 04-15-2017 »
April 15, 2017
Ace of Spades Pet Thread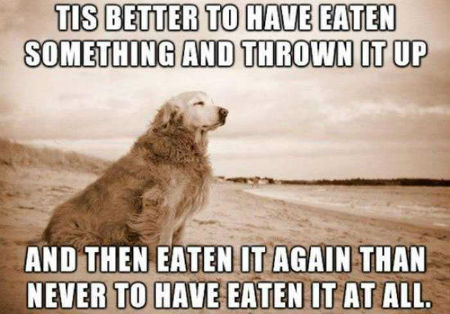 Been there. Done that. How about you?

Happy Saturday afternoon to you critter lovers. Thanks for stopping by. Grab a beverage and get cozy and check out the world of the Pet Thread. After all, we are almost world famous.
A Little of This. A Little of That.
So I'm wondering if Anna Puma can shed any light on this? Japanese cosplay cat.

Have you ever had a pet goat? Speedy The Goat is a life saver.

Well that certainly was crappy. Dog to be bathed numerous times.

Scaredy Cats
Thanks for the video Jane D'oh. An oldie but a goldie.
Awesome photos of our military service dogs. h/t Hrothgar
Meet The PetMorons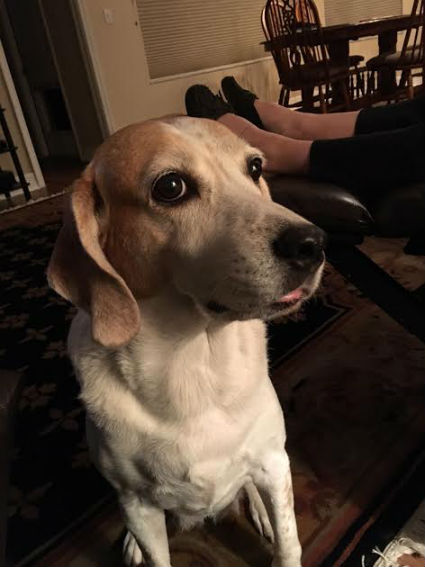 Our first PetMoron this week is Maggie. Let's hear about this little sweetie.
This is Maggie, our 13 year old American Foxhound. At least that's what we think she is, as she is a rescue dog who has been with us since she was 5. Maggie loves her backyard and would chase cats all day if allowed.

Love the pet thread!

Lurker Jay
And we love that you are here. Come on out of the shadows and comment away.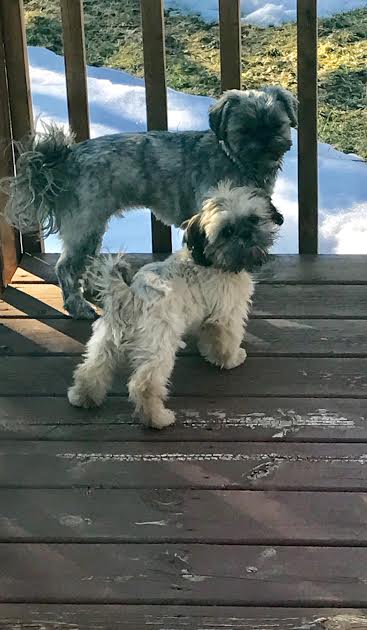 Regular Chavez the Hugo submitted this photo. His bark is worse than his bite.
moose and boomer. two shih tzus. the cheech and chong of the dog world. they are the daughters two pooches.

chavez the hugo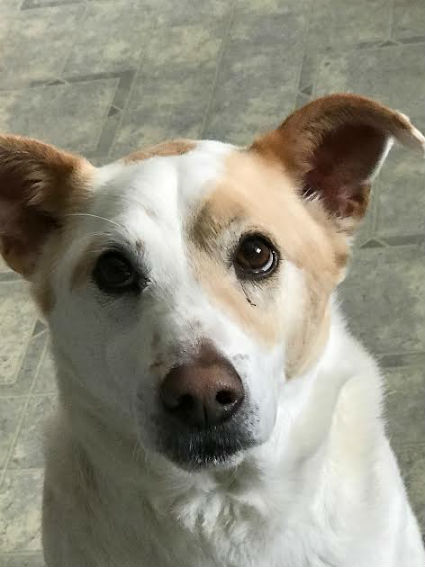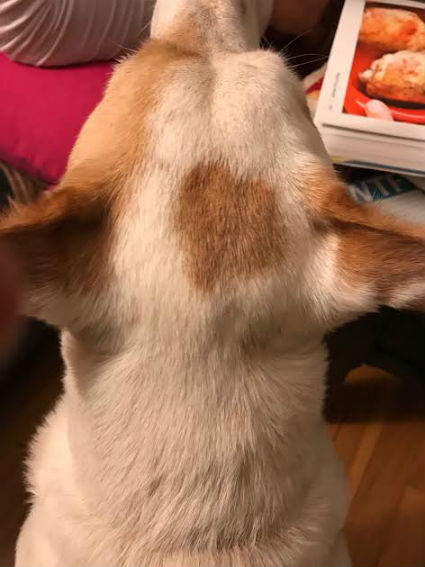 Quite the story for this cutie submitted by wiserbud.
equila (Tiki) is an 8-year-old rescue dog who is well loved by both his own people and his other-mommy and other-daddy next door. Tiki has developed a hierarchy of who matters, starting with his boy at the top, then mom, then his girl and then finally, dad.

Tiki is a cuddly buddy who's barking has saved us from an uncountable number of leaves, USPS workers, door-to-door salesman and at least 4 Girl Scouts.

When we got him as a pup he was pure white, but as he grew up, he started getting spots. I like to think the one on his head is an expression of his feelings towards his people.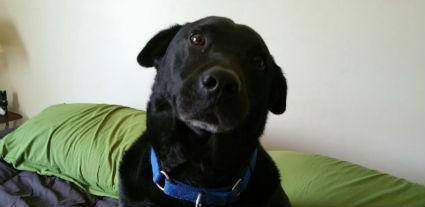 Meet Larry The Dog. His "people" Jeff & Kathy sent in a very long email about this guy. Here is an excerpt of it. Thanks for sharing.
So Jeff and I were looking at the AHS website where they post all animals up for adoption and that's when we first saw Larry. We decided to go visit all the doggies and meet Larry. When we got to his little pen, he started wagging his tail and stood up to greet us. Jeff went inside his cage to pet him while I stayed outside. Jeff kneeled down and Larry gently put a paw on his knee and started to lean and push against him…as if to say "you are taking me home! I am your knew Dog! You cannot resist me!" Jeff turned to look at me with what I can only describe as "the look of love." The rest is history. We found out that Larry had been in shelters his whole life—about 4 years at that point. Nobody adopted him because of the stigma against black dogs—we have heard that a lot since we've adopted him. (shameful!) He also needed surgery on both his back legs for slipped knee joints—which the AHS paid for and fostered him through his recovery. (the way he tears around the yard doing "zoomies" you'd never in a million years know he had casts on his back legs).
This entry is from Michelle.
This is our cat, Motorhead. He spends most of his time climbing the walls and bullying our other cats.. But when I sit down at my easel to paint, he jumps in my lap and and turns into Mr. Snuggle-puss.

PS My husband and I are both painters.... a rare breed: artists who are NOT liberals.

Check out or website if you have the chance.

REMODERN AMERICA
ART OF THE PEOPLE, BY THE PEOPLE, FOR THE PEOPLE
https://remodernamerica.com/

Thank you, again
and have a great day

Michele...
lurking for years at AoSHQ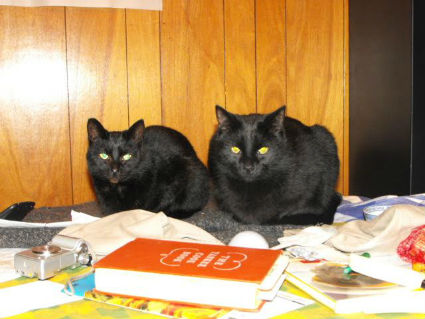 Last but certainly not least, from our Moron kindlot.
Black cats are hard to catch since they so often wind up looking like a dark blob that refuses to look you in they eye. You get to choose which is the better picture

These are Angus (the big one) and Minky (the little one). They are in no ways related, and Minky is a couple of years younger, and was just a kitten when I adopted him but they act like brothers.
They mostly either are playing "my human" by getting and holding my attention to exclude the other, or when the weather is nice, they wrassle in the back yard.

I have had many relaxing summer mornings drinking coffee on the back porch, smelling the dew, listening to bird song and watching two black cats try to strangle each other out fun.

Well folks, that wraps up another Pet Thread. Awesome looking pets. It is easy to detect the love you have for them. If you have something you wish to share with us please contact us at petmorons at gmail. Until next week you and your critters have a great week.

posted by Misanthropic Humanitarian at
03:00 PM
|
Access Comments