« Progressive Hamburger Maker McDonald's Insults The President Of The United States Via One Of Their Twitter Accounts
|
Main
|
Trump's Proposed Budget Cuts All Funding for NEA, NPR, and Corporation for Public Broadcasting »
March 16, 2017
Man, Even Stephen Colbert is Making Fun of Rachel Maddow
And it's actually kind of funny.
Video at that link and also below the fold.
For her part, Rachel Maddow says the problem with the report wasn't her or her report; it was just that the audience expected too much.
"Because I have information about the president doesn't mean that it's necessarily a scandal," [Maddow] said. "It doesn't mean that it's damning information. If other people leapt to that conclusion without me indicating that it was, that hype is external to what we did."
External to what you did, huh?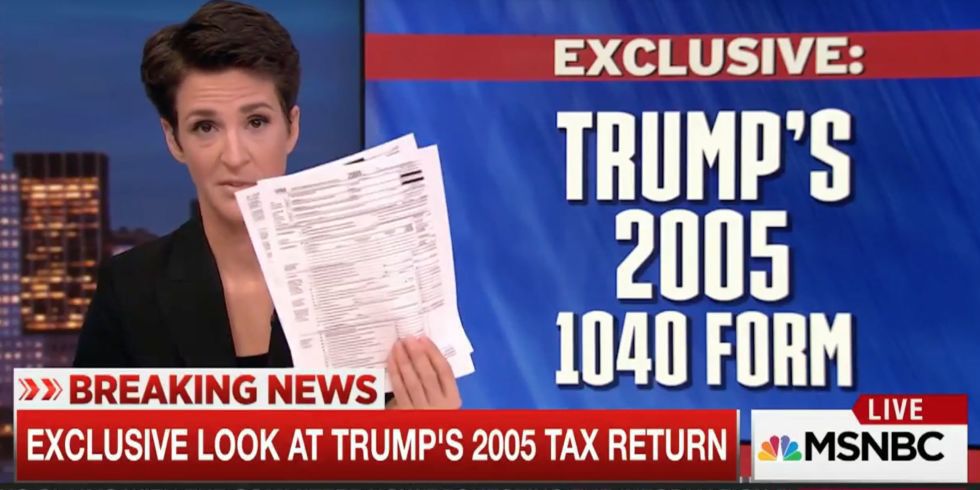 Incidentally, the picture I wanted but couldn't find was of the countdown clock MSNBC ran for an hour or so before Rachel's show, breathlessly counting down each tick until this Spastic Animatronic Cashew dropped a Math Bomb on Donald Trump.


posted by Ace at
11:49 AM
|
Access Comments