« Open Thread
|
Main
|
The Morning Report 2/14/17 »
February 13, 2017
Monday Overnight Open Thread (2/12/17) Oh Yeah, It's Monday Edition

Monday. Pour yourself one of these and enjoy The ONT. Somehow the "real" job got in the way today.

Quotes of The Day

Quote I

Do I not destroy my enemies when I make them my friends?- Abraham Lincoln
Quote II

I look like the kind of guy who has a bottle of beer in my hand. -Charles Bronson
Quote III

You can't be a real country unless you have a beer and an airline. It helps if you have some kind of a football team, or some nuclear weapons, but at the very least you need a beer. -Frank Zappa
Were you aware about about this>National Clean Out Your Computer Day? No snide remarks about Windows 10. OK, make all the snide comments you want.
*****
These women identified as criminals. They were.

But as much as we immortalize men like Al Capone and John Dillinger, and as much as we flock to films like The Godfather and Scarface, seldom do we think of the female gangsters that have stood at the center of violent, prosperous crime rings as well.
Although many still know the name Bonnie Parker -- herself immortalized in the film Bonnie and Clyde -- dozens of equally ruthless and successful female gangsters have since left their mark on the underworld.
*****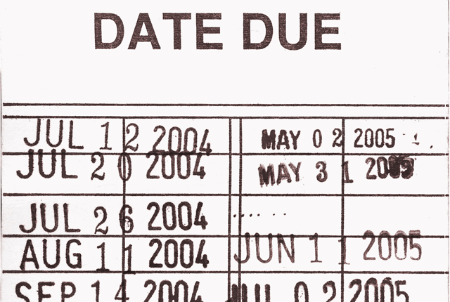 Over due fees, teaching responsibility or hindering literacy? Libraries are dumping late fees.

The pushback against fines may sound like a recipe for anarchy to some book lovers, but the librarians behind it insist it stays in line with their core mission. Penalties for overdue books have the biggest impact on poor patrons, the very people librarians most want using their services. According to the Children's Literacy Foundation, 61 percent of low-income families don't have age-appropriate books at home. The same organization states that one in six kids who aren't reading proficiently by the third grade won't graduate high school on time. By not charging late fees or banning members outright when they lose a book, libraries aim to become more welcoming to citizens who may otherwise be wary of using them.
*****

"There is no bad whiskey. There are only some whiskeys that aren't as good as others."
― Raymond Chandler
Did Chandler have insight into scientific aging?

If you ask a whiskey lover about their favorite whiskey, they are likely to tell you a brand name and the number of years it was aged. While age alone does not determine a good whiskey, it's often why whiskeys command a high price.
Now a new study claims that there is a method that can age any liquor many years in just a few days. Is that really possible? Let's look at the process of making one to find an answer.

The ONT has previously highlighted Finland's "Basic Income" concept. Even trade unions think it is wrong.

Finland's basic income experiment is unworkable, uneconomical and ultimately useless. Plus, it will only encourage some people to work less.

That's not the view of a hard core Thostaerite, but of the country's biggest trade union. The labor group says the results of the two-year pilot program will fail to sway its opposition to a welfare-policy idea that's gaining traction among those looking for an alternative in the post-industrial age.
***
Our current Secretary of Education had this to say about education in 2013.
"[T]raditional public schools are not succeeding. In fact, let's be clear, in many cases, they are failing. That's helped people become more open to what were once considered really radical reforms—reforms like vouchers, tax credits, and education savings accounts." Molly DeVos, 2013.

Did she have St. Paul, MN in mind when she stated that? Thank you Obama administration race baiting assholes.

"We are seeing more violence and more serious violence," warned Steve Linders, a St. Paul police spokesman. "Fights at schools that might have been between two individuals are growing into fights between several individuals or even melees involving up to 50 people." In September, a massive brawl erupted at Como Park High School. Police had to call for backup, as "the scene became very chaotic with many people fighting," Linders said. "These are not . . . a couple of individuals squaring off with the intent of solving their private dispute," teacher Roy Magnuson told the Pioneer Press. "These are kids trying to outnumber and attack." In October 2015, 30 to 40 students clashed in a stairwell at Humboldt High School. Police tried to break up the brawl, as staff strained to hold a door closed to prevent dozens of students from forcing their way through to join the fight.
The ONT Musical Interlude
February 13th: On this day 1961, Frank Sinatra launched his own record label, Reprise Records, in order to allow more artistic freedom for his own recordings. Hence, he garnered the nickname "The Chairman of the Board."thisdayinmusic.com
February 13, 2002, American country singer, songwriter Waylon Jennings died in his sleep after a lengthy fight with diabetes. Was bassist for Buddy Holly following the break-up of The Crickets. Released a series of duet albums with Willie Nelson in the late 1970s. Scored the 1980 US No.21 single 'Theme From The Dukes Of Hazzard', he was also the narrator on the television series. Member of The Highwaymen with Willie Nelson, Johnny Cash and Kris Kristofferson. thisdayinmusic.com
*****

Are American colleges and universities worth the time and effort to save? Punish the speech you don't want to hear.

An economics professor at Bucknell says the "racist and fascists" who invite conservative firebrand Milo Yiannopoulos to campus should have a "steep and lasting price" levied on them.

The Tab reports Professor Marcellus Andrews had sent an open letter (which included the provocative statement)..........

Is conservatism the new counterculture>?
Love him or hate him, Jerry Rivers Geraldo Rivera is not shy about making his feelings known. Geraldo is fed up with political correctness. And he has put his money where his mouth is.

Fox News personality, Geraldo Rivera, announced over Twitter Sunday that he has resigned from his position at Yale University. Rivera cited that he is tired of the university's politically correct stances, including Yale's most recent decision to rename one of its buildings:

Tonight in our silly department. How do Master Chefs get carrots into their chilli? This is how. Neat video.

The ONT Geography Lesson: Weird facts for all 57 50 states. Unlike last week's Redbook article. This one appears to be SFW.


Alabama
Not every state pays homage to an insect, but in Enterprise, Alabama, you can visit the Boll Weevil Monument, which "honors" the insect that lead Alabama farmers to grow crops other than cotton.

In a democracy, you have to be a player. Hunter S. Thompson.

One might assume that such a remote and secluded location would rule out the possibility of conflicts with neighbors, but Thompson's experience (as often it did) proved an exception. In the recently released footage above, we see him exchanging gunfire with a newly arrived resident in a dispute having something to do with livestock. "If this son of a bitch wants to bitch about his cows over here and shoot at me, well… it's our country. It's not theirs. It's not a bunch of used car dealers from southern California."

Smoking, drinking, firearms, dancing, touching, kissing & fun.When parties were parties. How many felonies did you spot?

Tonight's "Ear Worm" I can't get this out of my head video. h/t bluebell
*****
Getting shot in the ass is tonight's Genius Award Runner Up

The failure to plan on your part shouldn't constitute a law suit. Genius Award Winner.

At times, Twitter is a sewer. Not with this story. Tonight's Feel Good Story of The Day.

Tonight's ONT has been brought to you by Jubilation.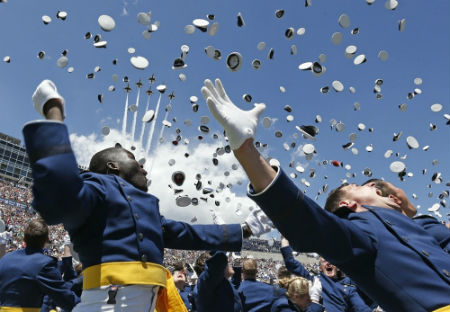 Notice: Posted with permission by AceCorp, LLC. For customer support please submit your inquiry to shelvey mcshelf-shelf@shelvey.comm

posted by Misanthropic Humanitarian at
10:00 PM
|
Access Comments