« New York Times Renting Out 8 Floors to Increase Revenues
|
Main
|
EMT 12/17/16 »
December 16, 2016
Friday Overnight Open Thread (12/16/16) CDR M-Less Edition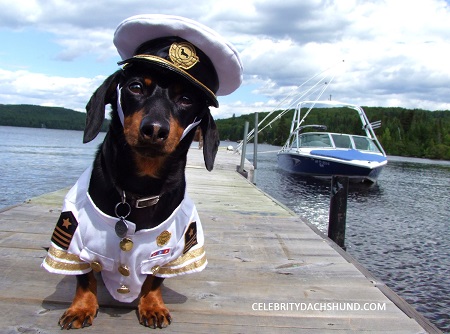 Ahoy Matey, It's Friday night.
CDR-M is gallivanting across the countryside 7 Seas. He will be back soon. We hope.
The impending collapse of the global warming scare.

Even as this scare has advanced, a few lonely voices have warned that the radical environmentalists were taking the movement out onto a precarious limb. Isn't there a problem that there's no real evidence of impending climate disaster? But to no avail. Government funding to promote the warming scare has been lavish, and in the age of Obama has exploded. Backers of the alarm have controlled all of the relevant government bureaucracies, almost all of the scientific societies, and the access to funding and to publication for anyone who wants to have a career in the field. What could go wrong?

Now, enter President-elect Trump. During the campaign, as with many issues, it was hard to know definitively where Trump stood. Although combatting climate change with forced suppression of fossil fuels could be a multi-trillion dollar issue for the world economy, this issue was rarely mentioned by either candidate, and was only lightly touched on in the debates. Sure, Hillary had accused Trump of calling climate change a "hoax" in a November 2012 tweet. (Actual text: "The concept of global warming was created by and for the Chinese in order to make American manufacturing non-competitive.") But in an early 2016 interview, Trump walked that back to say that the statement was a joke, albeit with a kernel of truth, because "climate change is a very, very expensive form of tax" and "China does not do anything to help." Trump had also stated that he intended to exit the recent Paris climate accord, and to end the War on Coal. So, was he proposing business-as-usual with a few tweaks, or would we see a thorough-going reversal of Obama's extreme efforts to control the climate by fossil fuel restrictions?

On Thursday Ace had a thread about Christmas gifts. The big day is approaching. Have you started Christmas shopping? Have you finished Christmas shopping? Do you even have a plan? Some last minute ideas for gifts. Hey, The ONT didn't say they were great ideas.

Hey Sugar T*ts Honey, grab me a cold one and bring me a sammich, pretty please. Now that's a gift.

Enjoy Tonight's Musical Interlude

Speaking of Christmas Carols, Long lost Christmas song is discovered.

Christmas songs are a dime a dozen, from traditional carols to modern-day moneymakers aimed at making hearts rejoice and wallets open. But it's not every day that a Christmas song is rediscovered deep in an archive—or that the song ends up being an unknown work from a famously promising composer. That's just what recently happened: As Rebecca Rego Barry reports for Fine Books & Collections, a Christmas song lost since before World War I has been discovered in the vault of an English library.
Moar Christmas Music. Yes, the ONT knows who has been naughty and who has been nice.

The ONT has been known to comment on products and advertising campaigns. The ONT is not sure who the hell came up with these ideas. Not sure who approved the final product either.

An ode to the millennial generation.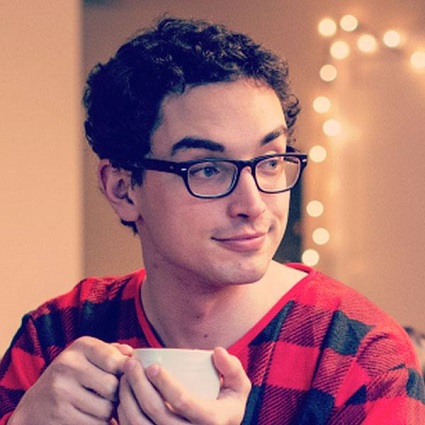 Pundits are fond of heralding the arrival of the Millennial generation onto the national stage. Every week or so, some Legacy Media columnist or contributor swears the Millennials are on the threshold of seizing the reins of political, economic, and cultural power. However, despite these assurances, there are major indications that the Millennials represent a stillborn generation that will leave behind no lasting legacy.

The mandatory Friday night cute doggeh video.

This next link is for the likes of Country Boy and other Morons hit by the horrific cold weather striking the U.S.A. Valu-Rite is not recommended.

Tonight's hero or Genius Award Winner? You be the judge. Your Cob votes, Genius.

In the event that the Horde votes Hero, tonight's other Genius Award nominee.

Tonight's Feel Good Story of The Day. Here's hoping Officer Rafael Burgos has a speedy and complete recovery.

Tonight's ONT has been brought to you by Innovation.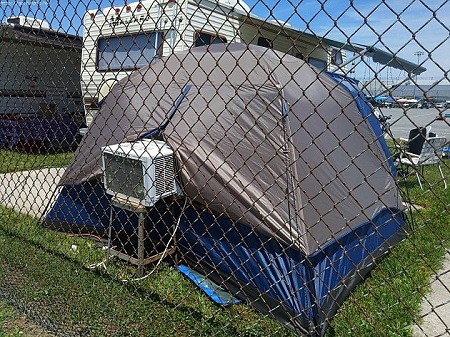 Posted by permission of AceCorp, LLC. Failure to follow directions results in things just being a Cluster. And now you know. Stay tuned for tomorrow night's ONT, will it or won't it be Caturday?


posted by Misanthropic Humanitarian at
10:00 PM
|
Access Comments