« WORLD SERIES GAME 7 [BCochran]
|
Main
|
The Morning Report 11/3/16 [J.J. Sefton] »
November 02, 2016
Wednesday Night ONT - Game 7 Edition [Weirddave]
Since tonight is game 7 of the World Series, I imagine that this ONT may start off kinda slow. I have to say, as terrible as this year's political season has been, the baseball season has been a gem. Game 7 between two perennial loser franchises? How great is that?
And they'll walk off to the bleachers and sit in their short sleeves on a perfect afternoon. And find they have reserved seats somewhere along the baselines where they sat when they were children. And cheer their heroes. And they'll watch the game, and it'll be as they'd dipped themselves in magic waters. The memories will be so thick, they'll have to brush them away from their faces. People will come, Ray. The one constant through all the years Ray, has been baseball. America has rolled by like an army of steamrollers. It's been erased like a blackboard, rebuilt and erased again. But baseball has marked the time. This field, this game, is a part of our past, Ray. It reminds us of all that once was good, and that could be again.
Now, lets see what the sports gods hate least, a Cubs World Series victory, or Cleveland with a legitimate claim to being a city of champions. Batter up!

GAME UPDATE 5-3 Cubs at the end of the 5th, but the Tribe just scored 2 on a wild pitch(!).
Related:
Cubs fan petitions for World Series tickets in divorce proceedings

And then there's the essay I wrote a couple of years ago about The Sandlot: A Love Letter to Childhood. Warning! Do not comment on old threads, you will be automatically banned by the software.

Life, What a Beautiful Choice
I Gave My Child Life, Even Though He Had A Congenital Heart Defect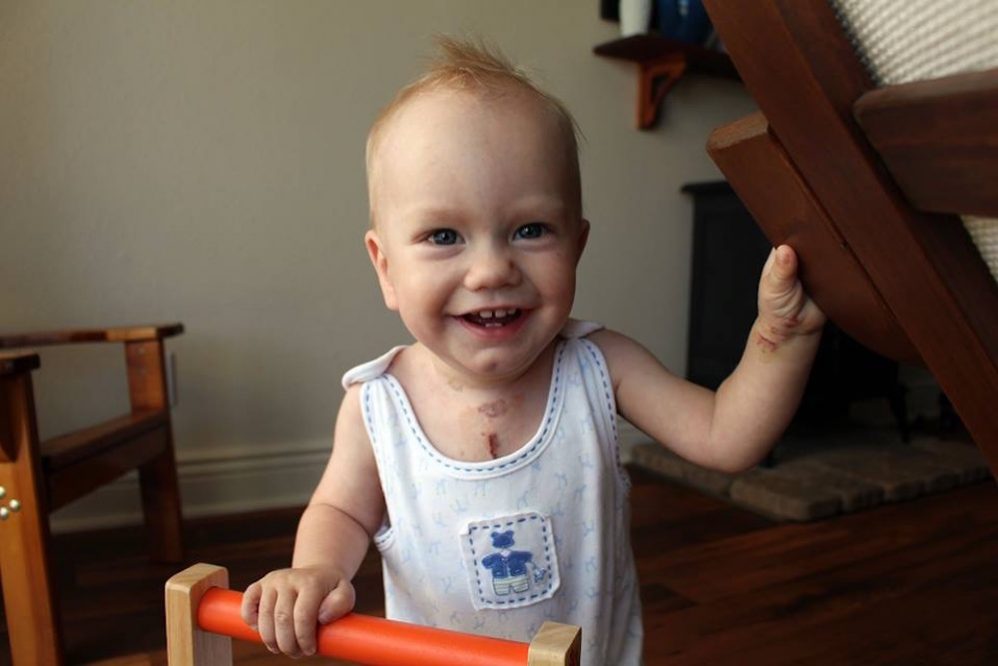 Troll Level: Master

Libertarian Follies

Anatomy of a faceplant: Inside the Libertarian Party's abysmal 2016 campaign.
Of course, it's not all terrible. Last night, Libertarian Party VP candidate Bill Weld came out and endorsed Hillary for president:
*** Sigh *** OK, it is all terrible.
Dear Libertarian Party: Try nominating actual, you know, libertarians.
On a lighter note:
Top 4 Most Awesome Fictional Libertarian Characters.

News You Can Use
Scientists Resurrected A 2,500-Year-Old Mead Recipe. Pretty neat, they reconstructed the drink from samples found in an old grave.

Dad of the Year?
Well done, whoever you are.

Liberal Lunacy
A Period Coloring Book Now Exists And It's Bloody Delightful
Warning: Link goes to Huffy Poo. If I live to be a million, I will never understand the tendency of people on the left to fetishize the of the most basic human biological functions as some kind of statement. I poop, almost every day(and apparently Richard Dawkins won't touch it for $20). That says nothing about me as a man, a white person, an American or as anything other than as a human being. Neither does anyone else pooping, peeing, ejaculating, puking, bleeding or menstruating. Gross. (Yea, I can theoretically understand "tearing down social norms" if that's your bag, but it's still gross).

Unearned Moral Superiority
As long as we're enjoying the shit sandwich that is leftism, lets take one more bite, shall we?
Ranch dressing is what's wrong with America. Ugh. The preening, fawning, virtue signaling, snobbery and raw condescension of this article is nauseating, and I'm not even a big fan of ranch dressing. I really thought it was a parody at first, but The Washington Post doesn't usually go in for that sort of thing. Again, ugh. Just eat what you like and leave everyone else alone, dude. You're not "saving the planet" by turning your nose up at ranch dressing.

Of course, for so many of them, it's all about the giddy thrill of being offended:

Ben Shapiro: Thug Life

I know that Shapiro isn't a lot of peoples' cup of tea (not sure why, he's courageously putting himself on the front lines of the culture war daily, with brains and conviction, and he twists leftist arguments in knots with the same ease and aplomb as Milton Friedman did. He's like Milo but with principles that go beyond hedonism), but this short speech is spot on.

Sportsmanship

Opponents help collapsed Boston College runner cross finish line in amazing show of sportsmanship
Video at the link.
Secure Load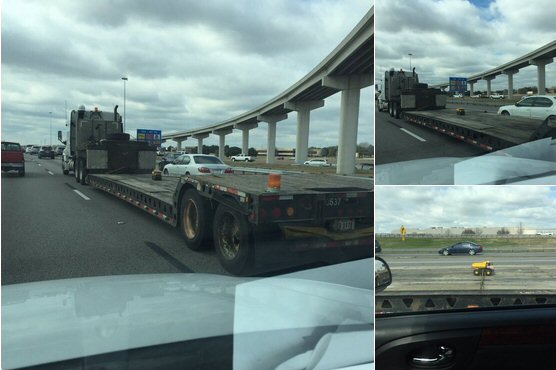 It's very important that loads be secured properly, to keep from putting other drivers in danger.

Born This Way

Interesting article about what current research says about sexual orientation. It seems to be fairly evenhanded too.

Tonight's ONT brought to you by cruel and unusual punishment: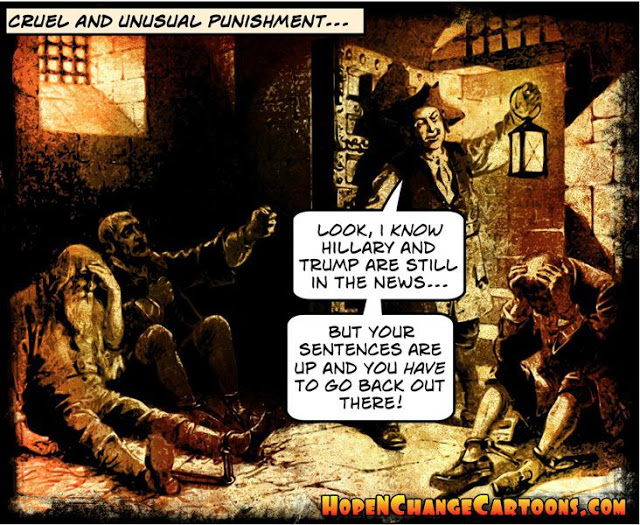 Wikileaks reveals that John Podesta is worried because he thinks The AoS Yahoo Group is part of the vast right wing conspiracy.

posted by Open Blogger at
10:09 PM
|
Access Comments