« Failing and Flailing, Glenn Beck Tries Courting the Leftwing Press He Used to Oppose
|
Main
|
Wednesday Night ONT - Game 7 Edition [Weirddave] »
November 02, 2016
WORLD SERIES GAME 7 [BCochran]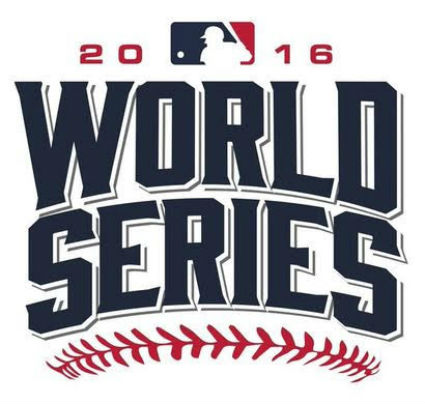 Alright, I'm going to keep this short and to the point, because what really matters is the Game and not my blathering.
Game 6....well then. I had previously commented you can't hold down the Cubs offense forever. I was correct. I thought the Indians would finish it last night. I was incorrect. So I'm even!
The Cubs exploded all over the Indians like....well...uhhh....nevermind. The Cubs scored a lot of runs, ok? 9, to be exact.
The Cubs came out of the gate swinging and scored 3 in the top of the 1st on a Bryant solo shot and then a 2 run double by Russell that scored Rizzo and Zobrist. But it's just 3 runs, right? Long game. Or not. A grand slam in the top of the 3rd by Russell brought in Schwarber, Rizzo, and Zobrist. Ok, 7 might be a bit much. Chief Wahoo managed to get on the board in the bottom of the 4th when Napoli drove in Kipnis and then again in the bottom of the 5th when Kipnis homered. But that wasn't going to get it done. The Baby Bears piled on with 2 more runs in the top of the 9th off a 2 run HR from Rizzo, which drove in Bryant. The meat of the Cubs lineup, batters 3-6, went a combined 11 for 19 and drove in all 9 runs. The Indians managed to add 1 last, meaningless, run in the bottom of the 9th courtesy of a Roberto Perez RBI single, though he was thrown out as he tried to stretch it into a double.
It was just basically a World Series sized ass kicking.
But tonight, ohhhh tonight, we've got the big boys on the hill. Corey Kluber will be facing off against Kyle Hendricks. Kluber is likely the AL Cy Young winner and Hendricks led the NL in ERA during the regular season. Can Kluber's magic continue? Can he keep the highest scoring NL team pinned down just once more? Or will Hendrick's ground ball inducing repertoire win the day? Which Cubs offense will we see? They've run extremely hot and cold in the postseason. Will Cleveland's ridiculously well performing bullpen turn in yet another stellar performance?
How bout we quit talking about it and see. It's Game 7, people! An entire season boiled down to a single, solitary, game. I love it.
Big thanks to Ace and MisHum for allowing and posting these baseball threads. Thank you folks for sharing in my passion.
And thank you for keeping the politics above and below so we can enjoy America's Pastime one last time until next year.
PLAY BALL!!!!!!!

posted by Open Blogger at
07:36 PM
|
Access Comments