« Trump Jumps to Seven Point Lead in North Carolina
|
Main
|
Tuesday Night Overnight Open Thread (11/1/16) [Mis. Hum.] »
November 01, 2016
World Series Game 6 [BCochran]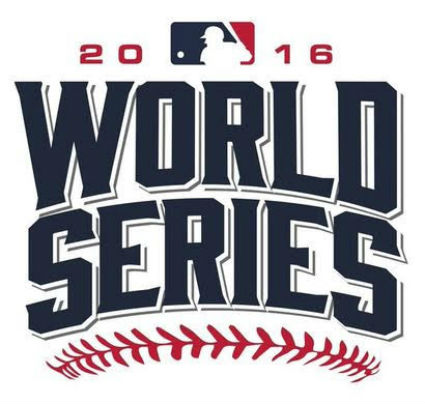 The result of Game 5 was what I thought, but, truthfully, I expected more runs.
Short version: Both starting pitchers threw ok/well, but Lester's experience won out over Bauer's youth. Aroldis Chapman is a stud. The Indians' pen is ridiculous.
Longer version....
Bauer tossed 4 innings, gave up 6 hits, 3 runs, and struck out 7. Bauer was cruising along...right up until the 4th. A solo HR plus 2 other runs strung together via multiple hits and a sac fly cost him 3 runs and cost the Indians the game.
Kris Bryant launched a solo shot to start the Cubs' scoring. Then Rizzo scored on an infield single by Addison Russell. The 3rd, and ultimately winning, run was scored by Zobrist when Ross lifted a sacrifice fly out into Left Field. And that was it. Why? Because Cleveland's bullpen sold their souls to Hillary. Had to have. Clevinger, Shaw, and Allen took over and threw the next 4 innings with 0 runs scored, 1 hit, 1 walk and 4 K's. I don't know if this is the best bullpen I've ever seen, but it's easily one of the best postseason performances by a bullpen that I've ever seen. If the Indians can take a lead into the 5th inning, well, it isn't automatic, but it's pretty damn close.
3 runs isn't much, but it's all it took. Lester showed that his experience counts and then Chapman put on a show. Lester went 6 innings, gave up only 2 runs on 4 hits and struck out 5. Not bad for an old man. Lester gave up a solo HR to Ramirez in the 2nd and 1 run in the 6th when Lindor (who apparently smells good?) drove in Rajai Davis. But Mr. Smell Good ended the inning when he got caught attempting to steal 2nd. Carl Edwards replaced Lester on the mound to start the 7th. He gave up a single to Napoli andNapoli then advanced to second on a passed ball. Santana flew out to Left Field and that was it for Mr. Edwards. In comes.....Aroldis Chapman? With 1 out in the 7th? Ummm....ok. I mean, we all know it's do or die time, but Maddon is expecting Chapman to go 2 2/3? Really? Yes. Really. Chapman gave up just 1 hit and struck out 4 of the 8 batters he retired. I don't know what kind of shape he'll be in for tonight, but you just don't have a choice when facing elimination. You worry about the next game when/if you get to the next game.
I would be remiss if I didn't mention Heyward's catch. In the top of the 3rd, Cleveland P Trevor Bauer hit a ball down the right field line that looked like it was headed foul. Heyward sprinted over, scaled the wall and was leaning over into the crowd to try and catch it. Except the wind blew it back a good 2-3 feet into the field of play. So Heyward is hanging from the wall with one arm and reaches back and over and manages to snag the ball. Even Bauer had to just smile and offer a small clap to Heyward. I'm critical of Heyward all the time about being a disappointment offensively, and he is, but he's a no doubt Gold Glove level defensive player and he showed it here.
So what happens tonight? Well, like in every game not involving someone named Kluber, the Cubs have the better pitching matchup based on paper. "Juicy" Jake Arrieta takes the mound for Chicago and looks to notch his 2nd win of this World Series. In Game 2 he went 5 2/3 only giving up a single run. But his counterpart, Josh Tomlin, threw pretty well himself his last time out. In an emotional performance in front of his severely ailing father, Tomlin tossed 4 2/3 innings, giving up no runs. He'll be starting on only 3 days rest. He's only allowed 3 total runs in his 3 starts in this postseason.
Do the Cubs take us to Game 7? Or do the Indians finish it off back home and end a roughly 70 year dry spell? I'd love to see a Game 7 with Kluber on the mound. But.....for some reason my gut is telling me that Cleveland takes it tonight. *ducks grammiewinger's slipper* COME ON NOW!!!! I didn't say I was rooting for that, grammie! I actually hope I'm wrong! Like I said, I want to see a Game 7 because Game 7's are just a helluva lot of fun.
Alright you bunch of deplorables, go watch the game. Enjoy the game, enjoy the post.
Thanks to MisHum and Ace for indulging me.
Politics above or below please.
PLAY BALL!

posted by Open Blogger at
07:34 PM
|
Access Comments