« World Series Game 6 [BCochran]
|
Main
|
The Morning Report 11/2/16 [J.J. Sefton] »
November 01, 2016
Tuesday Night Overnight Open Thread (11/1/16) [Mis. Hum.]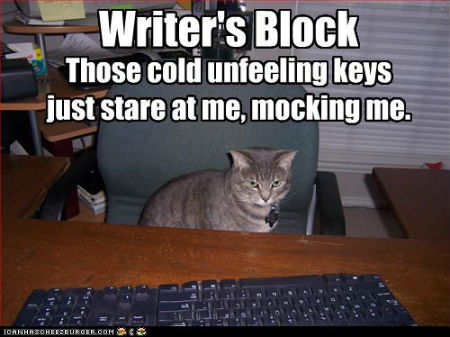 It's Tuesday, what did you accomplish? Take heart, it isn't Yoko Tuesday.
Quote of the day.

"She will say anything and change nothing. Hillary can't be trusted and isn't qualified to be President."
Senator Barack Obama, 2008
Happy Tuesday November 1st. Famous November birthdays. Misanthropic Humanitarian isn't on the list.
Does the Horde have sleep issues? 16 interesting facts. Maybe one of these facts will help you. Or maybe they will just keep you up tonight? The ONT makes no promises.
A mystery in the Falkland Islands. Boot Hill in the Falklands.
Nobody seems certain as to how or why the shoes, situated at the side of Darwin Road, first came to be there. And like all good local legends, there are several versions of the story. One suggests that retiring airport employees leave a boot behind when they leave their jobs.

Another has it that an unfortunate man, presumably while tramping across the rugged moorland, had his leg blown off by a landmine left over from the 1982 Falklands War between the UK and Argentina. Local lore holds that the man staked his redundant boot on the hilltop, and others soon followed as a gesture of sympathy.
Two-Fer Tuesday moment. Autonomous shoes?
OK, in honor of the baseball game tonight. Triple play on footwear at the ONT tonight. Everything you wanted to know about shoe laces but were afraid to ask.
Has the political season got you down? If it hasn't it may over the next 7 days. However, there have been important scientific breakthroughs taking place this past year.
Besides giving Green Bay Packer fans Jordy Nelson Kansas State has given Special Snowflakes something to throw a tantrum about. No safe spaces for you and you have the right to be offended.
Bucking the free-speech zone trend, Kansas State University is telling students they are legally permitted to demonstrate or protest anywhere they want for any cause they want.

"The whole campus is a free speech area," the K-State Office of General Counsel states in its October legal briefing, noting that as a public university, the school cannot and will not require anyone to register with the university prior to having a public demonstration or protest.

"As a general rule, there is no right to not be offended." Tweet This

Even when the speech in question is "controversial or offending," such as a speaker shouting derogatory remarks at passersby, the school's attorneys declare emphatically that only behaviors rising to the level of criminality are subject to intervention.

"As a general rule, there is no right to not be offended," they point out, arguing that "if the government started shutting down speech that is offensive to some, it would end up shutting down all speech, because virtually everything can be offensive to some."
Suck it up little Special Snowflakes buttercups. There is a real world outside your little cocoon.
Spinach. What is it good for? Salads? Mulch? Bomb detection?
How are your hunting skills? Do you need to feed a large group? Next time you hit a deer with your car, here's the recipe for you. Bon Appetite
As health insurance and health care costs continue to sky rocket will we return to cookbook medicine? People of the 1800s would consult cookbooks before doctors.
Business as usual at The V.A. Cookbook medicine may be better than The V.A.
The Federal Bureau of Incompetence. Employment sustainability.
And so, in July of 2007, over two years after the FBI opened their investigation into the Church of the Hammer, the Bureau closed it, on grounds that it didn't exist
Yes, let's investigate a non-existent group for 2 years.But, the F.B.I. will let corruption slide in front of their nose.

Tuesday ONT musical interlude. Two-fer Tuesday.

The Affordable Care Act (Obamacare) has f*cked up the health insurance industry. Thank you Congress. Don't let government see this link. Think cable television costs are high now? Wait until government gets involved.
Average US inflation since 1995 has been 2.2%; in the same time, cable TV prices have increased by 5.8% per year on average.
Nice bedside manners. If this is your doctor don't tell him about the Valu-Rite and bacon regimen you are on. His wife and daughter are probably off limits as well.
With parents like this, who needs enemies? I think we can all understand disappointment and sadness. But killing your own child? I'll stick to being a jello eater.
The political winds in Europe are blowing. Blowing hard. First you had Brexit this past summer. One European leader says the electorate is dumb.
So for every action there is an equal reaction. And now you have another European leader with a completely different view. This guy is proud to be a racist.

The mayor claims his city "exports brains and imports n*****s" who "are less intelligent than us, they are inferior".

Amid possible plans to open a mosque in the city, he claimed he would open a "large farm of pigs if they open a mosque here".

Mr Formaggio added: "If refugees are sent here to Albettone, the barricades in Gorino will be seen as nothing.

"Here we do not want immigrants, n*****s or gypsies. They have a lower IQ: history proves it.
We live in interesting times. Your humble COB doesn't think it is going to end with the parties singing Kumbaya.
Slow day in the office? The editor wants want? The 10 most bizarre phobias. Thanks Boss.
Have a news tip? Loose change? A spare back pack? They can be sent here.
After last night, the Kids need some replacements. Join the Ace Kids.
The Feel Good Story of The Day.
Tonight's ONT has been brought to you by affordable literature.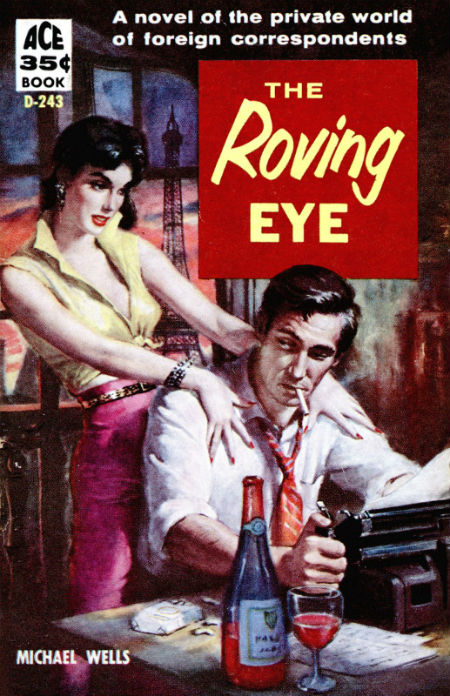 Posted by permission of AceCorp, LLC. The value of the ONT and subsequent rewards can go down as well as up and as always, nothing is guaranteed here.

posted by Open Blogger at
10:00 PM
|
Access Comments