« GAB [Weirddave]
|
Main
|
Monday Morning News Dump (8/29/16) [Mis. Hum.] »
August 28, 2016
Sunday Night Overnight Open Thread (8/28/16) [Mis. Hum.]
Welcome to the End of Summer Edition of the World Famous ONT.

A glance at the calendar indicates it is August 28th. Wow, coming up on Labor Day Weekend. Seems like yesterday was Memorial Day Weekend. Where the heck has the time gone? The ONT attempts to answer this question. Certainly time time flies by when you are having fun.

As a young Moron (Boy, was I ever), the week leading up to Labor Day Weekend was our family's annual summer vacation. Did your family have a summer tradition/ritual?
Is there anyone who swims in the great outdoors? Swimming in fresh water does have it's drawbacks. Leeches may have their medicinal uses but for swimmers? Not so much.

It seems like families were/are the same throughout the western world.

Ahh station wagons. Nothing says vacation like piling everyone in the station wagon. Mini-vans just weren't as cool.
As we approach Labor Day Weekend, do you ever think about changing jobs? Changing careers? Changing office environments? Your humble OB doesn't know if he could work in a setting like this. Could you?
If this wasn't bad enough, 20 ways your office is killing your productivity.

Speaking of Labor. Here is a man who knows something about labor and love of country.

Army Ranger, Dorian Majied, addresses Colin Kaeperdick, San Franscisco Forty-Whiner
"To disrespect the country that has afforded him the opportunities and fortunes he acquired is only made more offensive by the fact that his life is the personification of the ideals I see in the American flag and National Anthem: a biracial child, raised by white parents, and who has accomplished much despite his "oppression." In how many more nations around the world can a story like that come to fruition?"

Meet Lane Pittman, he plays in his church's band, is a high school lacrosse coach and criminal for playing the National Anthem on his guitar.

Employers, tired of the ever increasing minimum wage? Tired of putting up with Obamacare? Are you bothered by the talk of mandatory paid medical leave? Well, here is the perfect employee. It even has the same vocabulary you are accustom to.

A company which moved because of tax and business climate (From WI to Texas) continues to look at the bottom line. K-C uses personalized data from sources such as "performance-management" software to review employees and keep them working at optimal levels.

How was your day at work? Well, we destroyed the wrong house.

Schools have either started or are about to start. For elementary school students it will soon be time for show and tell. My parent is Doofus scientist. Have these characters ever spent time on a dairy farm or in any type of farm/ranch setting? Survey says?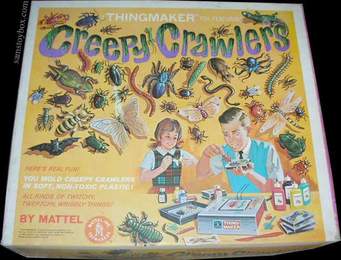 What happened to these people as children? Do you need to have deep rooted issues to work for certain government agencies or being a plaintiff's attorney?
There is one City Council member in Austin, TX who still does his job.
The world lost a great man when Andrew Breitbart passed. His famous statement, "Culture is upstream from politics" has never been truer.

Coincidence? How long are the tentacles of George Soros?

Orlando mass murderer's wife disappears. Hillary Clinton flies free as a butterfly. But, the F.B.I. has developed an app for bank robberies.

The problem with one sided "documentaries". Or why a Federal Judge screwed up regarding one of the suspects in NetFlix's "Making a Murderer"
A 100 year old grandmother can still give some lessons on having fun.

Tonight's ONT brought to you by prayer.
Notice: The preceding ONT including links & information has been brought to you by AceCorp, LLC. All links are provided as a courtesy. Links & information should not be construed as an endorsement by the AceCorp, LLC.
ONT tips can be sent to Mis. Hum. at aoshq at the gee male thingy. Loose change and drink chips can be sent here.

Cool kids, weird kids even kids with chicken pox can be found here.

posted by Open Blogger at
10:00 PM
|
Access Comments