« Gun Thread [Mis. Hum.]
|
Main
|
May, An Open Thread [Mis. Hum.] »
May 15, 2016
Sunday Food Thread: Get Comfortable [Y-not for CBD]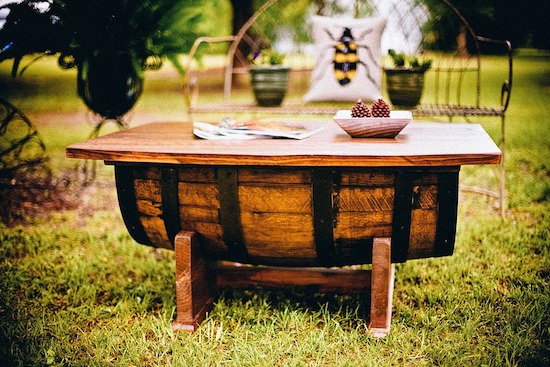 Good afternoon food-lovers! Unzip your pants and grab a snack because today's topic is comfort foods.
First, a poll:
The foods listed here were the top ten "comfort foods" as reported by Americans in a recent Harris poll results here.
Did you favorite comfort foods make the list? I gotta say, mine did not. Most of my go to comfort foods contain this: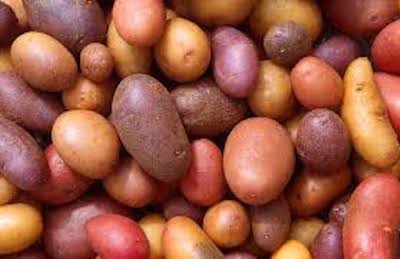 Oh, that red hair is no lie.
Supposedly, the thing that makes something a "comfort food" has more to do with family ties and less to do with calories. Hmmmm, I'm not sure about that. I do wonder if people fall into categories vis a vis their comfort foods: carb-heavy, high protein, or fat-laden. (I tend to go carbs.) Is there a pattern for which you prefer based on where (or how) you were raised? Similarly, is there a man vs woman split on sweet vs savory? (I would think gals trend towards sweets.) This oldish article claims that men prefer prepared dishes while women like snack foods.
Related: The world's greatest comfort foods.

******
Ever the party poopers, Researchers claim that
comfort foods are a myth
:
Mann and her colleagues describe four experiments, three of which were similarly structured. At an introductory session, participants were specifically asked "What foods would make you feel better if you were in a bad mood?", as well as other foods they enjoy but do not place into that category.

Then, during two sessions scheduled at least one week apart, groups of students (100 in total) watched 18-minute videos composed of film clips found to elicit "feelings of anger, fear, anxiety, and/or sadness." At one session, after filling out a questionnaire designed to determine their mood, they were given a generous portion of their self-described comfort food (chocolate being the most popular, followed by ice cream and cookies).

At the other, they were given either one of the non-comfort foods they enjoyed, such as almonds or cashews (Experiment 1); a granola bar, which served as a neutral food (Experiment 2); or nothing at all, meaning they simply sat in silence for three minutes (Experiment 3). Afterwards, all filled out the mood questionnaire for a second time.

"Participants' moods improved over time," the researchers report. However, they add, "this happened to the same extent regardless of which type of food they ate, or whether they at any food at all."
I tried contacting the Researcher behind this study to ask a few questions, but she was unavailable. (I later learned that she was busy eating a tub of ice cream after her grant proposal was denied.)

******
Speaking of comfort foods, those of you having trouble sleeping might want to think about what you're eating (and when).
The Mayo Clinic
cautions against high fat foods late in the day.
Eating Well
suggests nine foods to help you sleep, including foods
high in vitamin B6
. (It turns out that
potatoes are high in B6
. See? They're the perfect food!)
******
I was surprised that eggs didn't make the list of top ten comfort foods. I love them in all their forms, especially poached. In the early years of my marriage, I was the designated scrambled eggs maker in my household, but several years ago my husband became the egg maker. His scrambled eggs are far superior to mine now. I'd like to take credit given that he asked
me
how to make them, but I am honestly not sure what magic he's using... I think it involves a live chicken. (OK, given where eggs come from, I'm
sure
it involves a live chicken. Science!)
Here are Jacques Pepin's secrets to eggs.
Poached eggs are wonderful for those of us who have not mastered the making soft boiled eggs (or who do not own a set of egg cups).
Eggs have become quite popular at trendy restaurants. One of the few prix fixe restaurants in Salt Lake City used to feature not one but TWO egg courses. My favorite one featured a touch of sherry, but I've never found the recipe.

******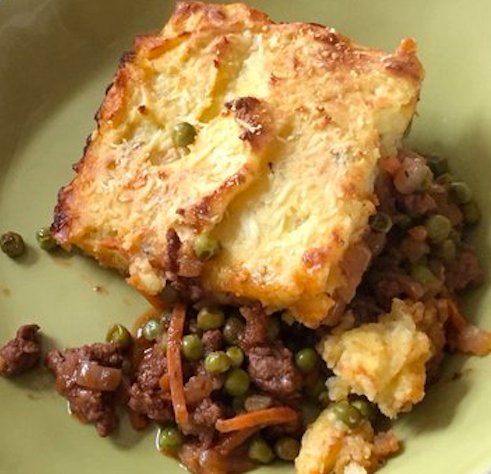 Here's a comforting dish: Gordon Ramsay's Shepherd's Pie as recorded by a viewer (and with a few notes by me in italics):
INGREDIENTS
The Filling:
Olive Oil (2 Tbsp)
Ground Lamb or Beef (about 1.5 lbs) I doubt that this recipe would be very good using beef. Use lamb.
1 Large Carrot (grated) I use a handful of pre-shredded carrots
1 Large Onion (grated)
bag of frozen peas I tend to use less, often matching volume of carrots.
Fresh Rosemary It must be fresh -- dried won't do.
Fresh Thyme
Minced Garlic (I used 4 cloves)
Worcestershire Sauce (several splashes)
Tomato Puree or Paste (no more than a small can) Much less than a small can. I use about a tablespoon, at most.
Red Wine (several glugs)
Chicken Stock (not sure, but it looks like about 1/4 cup) Unsalted
Pepper
Salt I would hesitate about adding salt until very end. Worcestershire sauce should make it salty enough.
The Mash:
Golden Potatoes (about 1.5 lbs)
Heavy Cream ( 1/4 cup)
Butter (3 1/2 Tbsp)
Salt
Pepper
Egg Yolks (2) These are important. They give the taters a stiff consistency and lovely color.
Parmesan Cheese (1/4 cup, minimum)
PREPARATION
Prep Work: * Dice the garlic * Separate your herbs from the stems * Separate your Egg Yolks * Peel and Slice your potatoes into even pieces * Open your wine if it's not already * Open your can of Tomato Paste
Cooking the Potatoes: This part is easy as pie (no pun intended), just boil some water, throw some salt and your potatoes in, and set a timer for 15 minutes - start on your filling. Upon the timer going off, take your potatoes out and strain the water off. Put potatoes back into the pan, or into a medium mixing bowl. Mash the potatoes with their ingredients from above and keep warm (your filling should be about done by this point)
Cooking the Filling: Pour Olive Oil into a hot, rather large pan, then add meat. Stir meat as if your life depends on it for a few minutes so it's nice and brown, and broken into very small pieces. Add your Rosemary, Thyme, and Garlic, then stir some more. Quickly add your Carrot, Onion, and frozen peas, stir a little longer. The idea at this point is to get everything to a minced consistency. Add Worcestershire Sauce, stir, add Tomato Puree, stir, add Red Wine and sweat down for a minute or two. Add chicken stock and cook for 3 more minutes. Test flavor. The tomato paste should not be the dominant flavor. You should be able to tell it's lamb, with rosemary and Worcestershire sauce as the other two most dominant flavors. Add salt and pepper at this point, but only if needed.
Final Instructions: Scoop your meat mixture into a deep casserole or other oven safe dish and then spoon the mash over the top. Spread the mash over the top of the mix with the bottom of the spoon and then sprinkle a generous portion of Parmesan cheese over the top. Poke the top with a fork several times to give it a peaked look and stick it in the oven at 400 degrees for 18-20 minutes to brown the potatoes and set the pie.

This recipe is so good that I've completely abandoned any other variant of "cottage pie" or "Shepherd's pie," including the one I learned to make at my mother's knee. (I denounce myself!) That version was called "Hidden Corn" and was a simple mashed potato topped casserole consisting of a ground beef mixture (lightly seasoned with diced onion and thyme) over a layer of creamed style corn. Did anyone else's mom make that version of cottage pie?
OK, if I were to try another version of shepherd's pie, this one by Jamie Oliver in which the entire thing is surrounded by crispy mashed potatoes might tempt me. Note, this recipe calls for a "medium swede," which I'm pretty sure is a rutabaga, not a dirty Scandi.
Another fun link: Ten Things You Didn't Know About Shepherd's Pie.

What's cooking with YOU this week?

posted by Open Blogger at
03:55 PM
|
Access Comments