« The Barrel Liberation Front Manifesto [CBD]
|
Main
|
Food Thread: Matzoh Ball Edition [CBD] »
April 03, 2016
Gun Thread: Tools Of Ultra-Violence [CBD]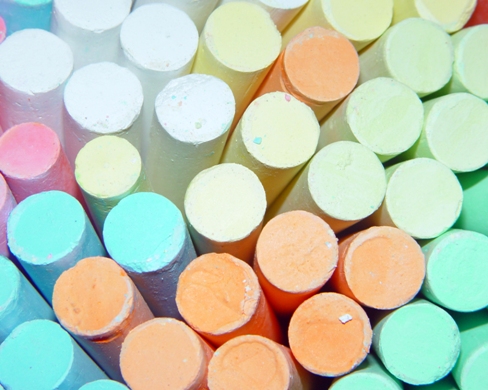 As many of you with military experience will recognize, the above photo is a closeup of the ammunition compartment of one of the most dangerous weapons in America's arsenal.
Here is the slightly less powerful M777 155 mm Howitzer, currently used by the United States Army and Marine Corps.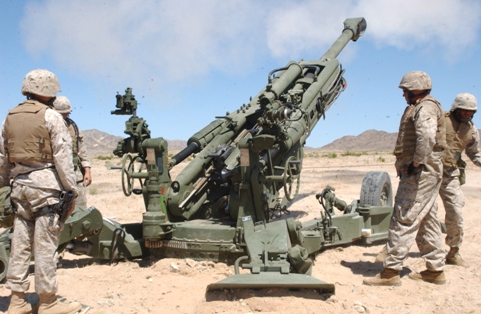 From Wikipedia, so it might not be true.....

The M777 is smaller and 42% lighter, at under 4,100 kg (9,000 lb), than the M198 it replaces. Most of the weight reduction is due to the use of titanium. The lighter weight and smaller size allows the M777 to be transported by the MV-22 Osprey, CH-47 helicopter or trucks with ease to provide increased mobility and more compact storage over the M198. The minimal gun crew required is five, compared to a previous nine.
[edited for brevity]
The M777 may be combined with the Excalibur GPS-guided munition, which allows accurate fire at a range of up to 25 miles (40 km). This almost doubles the area covered by a single battery to about 1,250 km2. Testing at the Yuma Proving Ground by the US Army placed 13 of 14 Excalibur rounds, fired from up to 24 kilometres (15 mi), within 10 meters of their target, suggesting a circular error probable of about five meters.

In June 2012, Golf Battery, 2nd Battalion, 11th Marines, out of Camp Pendleton, Calif., dropped the 155 mm M982 Excalibur round on insurgents 36 kilometers away -- more than 22 miles -- in Helmand province, marking the longest operational shot in the history of the M777 howitzer (and the longest operational artillery shot in history for the Marine Corps).
******
Oh, admit it, it looks like R2D2. Only much cooler.
And from Mama AJ comes the news that Larry Correia is going to be a guest on Gun Stories with Joe Mantegna this season. Sounds interesting!

posted by Open Blogger at
02:10 PM
|
Access Comments