« Thursday Morning News Dump (3/24/15)[Misanthropic Humanitarian]
|
Main
|
Wisconsin Poll: Cruz 36, Trump 35 »
March 24, 2016
Trump Will Make America Proud Again
After a PAC having nothing to do with Ted Cruz posted a Tweet of Melania's GQ cover with the suggestion that she was immoral for posing nude, and so you should vote for Cruz.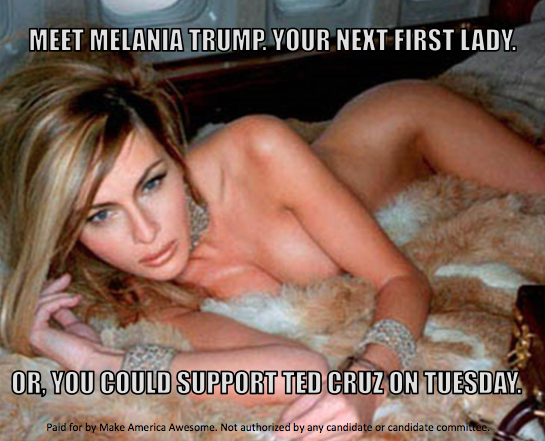 The group which tweeted this is Liz Mair's anti-Trump group. This is not secret information. It says it right at the bottom of the meme.
This picture wasn't particularly sensitive -- Melania had posed for it, and it was the GQ cover in 2000. Who knows -- it might have been Donald and Melania's first date.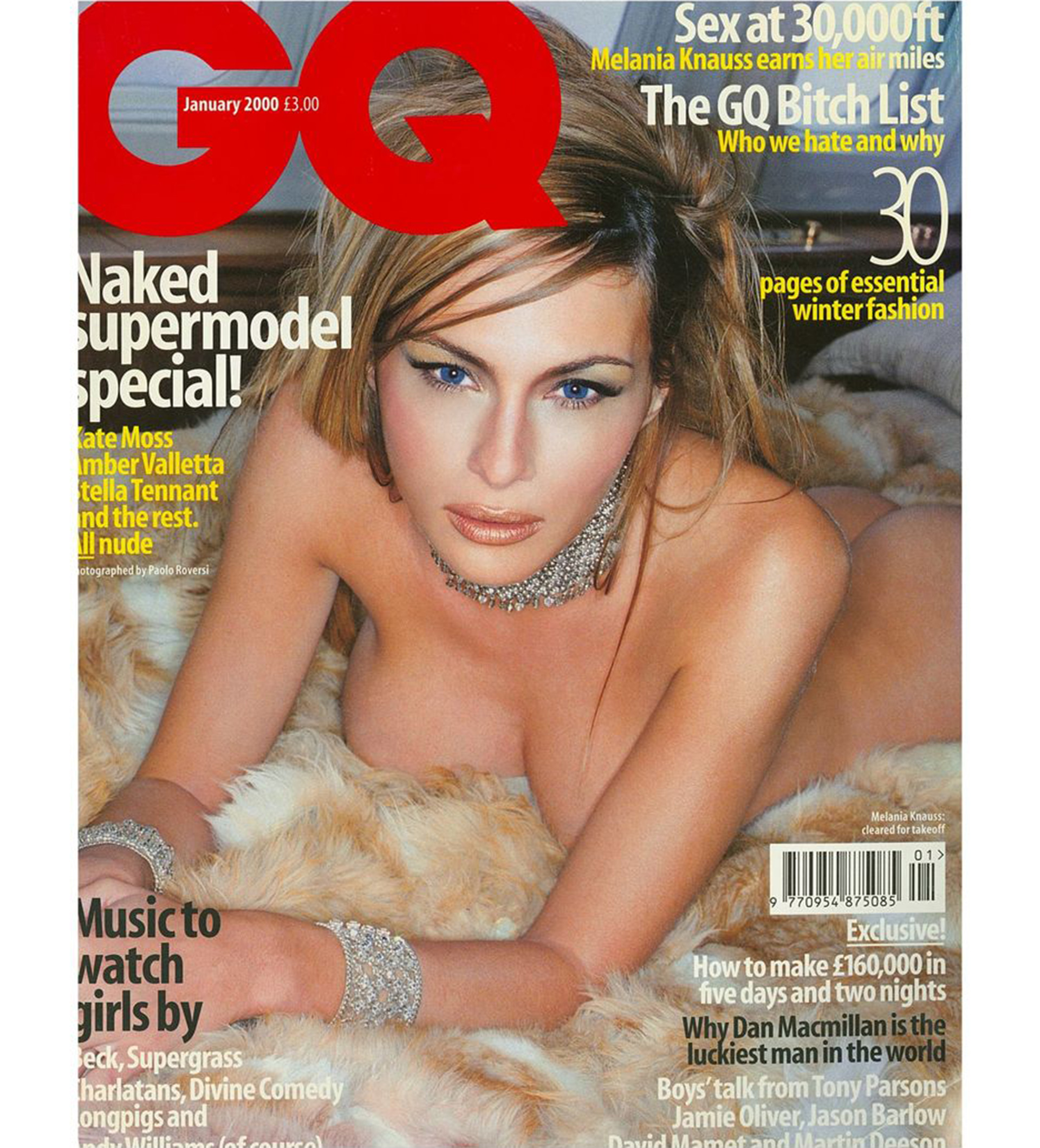 In response to a picture that his wife had voluntarily posed for and which had nothing to do with Ted or Heidi Cruz, Trump tweeted this blackmail threat, then deleted it:
As usual, Trump was completely uninformed and ignorant; the tweet was posted by a #NeverTrump PAC which plainly was pro-Rubio before Rubio dropped out.
It's not clear what he's trying to blackmail Heidi Cruz with, but it could be this kinda-minor seeming event in 2005 when she was picked up by a cop who thought she might be a "danger to herself."
Even knowing, beyond question, that neither Ted nor Heidi Cruz had anything to do with posting the Melania ad, Trump nevertheless returns to his comfort zone of attacking women's looks and bragging about the hot pussy his dad's money buys him:
He also retweeted this:
Let's hope, huh?
By the way: The glamour shot of Melania that Trump thinks it's so unfair to publish with the suggestiong that a woman posing for it is immoral is from GQ.
Ironically, this is the same magazine that published the Megyn Kelly black lingerie pictures -- which Trump fans have spent six months tweeting, to demonstrate that Megyn Kelly is immoral.
A useful test of a politician is the repulsiveness of the lies you have to tell on his behalf to support him.
Personally, I'm out. I will never defend this guy nor vote for him. I'll actually vote for Hillary Clinton, if I vote at all.
Trump has exactly two business successes: Being successfully born to his mother, and successfully outliving his father.
He flaunts these major accomplishments to cover up the fact that he's stupid, lazy, uneducated, at least half-crazy, and ugly.

posted by Ace at
11:21 AM
|
Access Comments