« Video: Anti-Gun Zealots Rush Stage at Ted Cruz Rally
|
Main
|
Morning Thread (3-15-2016) »
March 14, 2016
Overnight Open Thread (3-14-2016)
Howard Cosell: This is tremendous, Don, just tremendous. The atmosphere heavy, uncertain, overtones of ugliness. A reminder, in a way, of how it was in March of 1964 at Miami Beach when Clay met Liston for the first time and nobody was certain how it would turn out. The crowd is tense; they've been here since ten this morning. And... and I think I see... the door beginning to open. El Presidente may be coming out. The door opens. It's he... it's El Presidente waving at the crowd. A shot rings out! He turns... he runs back toward the building, trying to get in. This crowd is going wild. He's caught in a crossfire of bullets. And down! It's over! It's all over for El Presidente!
Rebel Leader: You are accused of killing over a thousand people in your term of office... of torturing hundreds of women and children. How do you plead?

Diaz: Guilty... with an explanation.
Witness: I'm sorry to disappoint you, but I've known Fielding Mellish for years and he's a warm, wonderful human being.

Fielding Mellish: Uh, would the clerk read that statement back please?

Court Clerk: "I've known Fielding Mellish for years and he's a rotten, conniving, dishonest little rat."

Fielding Mellish: Ok, I just wanted to make sure you were getting it.
"BOOM. Putin intimate defects to USA, cooperates with FBI, gets brutally murdered. Whatever could have happened?"
Don't worry I'm sure it won't ever happen again.
Is J.K. Rowling Guilty of Cultural Appropriation?
Her crime? Referencing Native American legends in her book, The History of Magic in North America, while being a white woman.
The answer is: No.
Note to the author: Yes cultural appropriation is a farce. Because cultural appropriation is culture.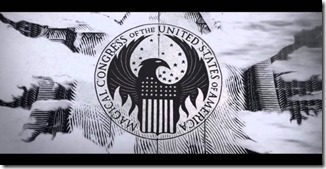 The French Never Let You Down: National Protests, Riots Over Proposed Increase From 35-Hour Work Week
On Wednesday, March 9, 2016, France was hit by nationwide protests and rail strikes. Students teamed up with unions across France to protest against the proposed labour reforms, including the scrapping of 35-hour working week.

Sluggish economic growth and rising unemployment have forced France's socialist President Francois Hollande to push for a labour market reform.

The 35-hour working week was one of those brilliant 'social justice' job creation ideas, crafted by socialists to compel businesses to hire extra employees to compensate for the lost working hours. Introduced more than 15 years ago, 35-hour week failed to have any impact on country's unemployment rate.

France's stringent firing laws coupled with generous holidays, rest breaks and financial benefits have forced companies to relocate elsewhere. If enacted, the reforms threaten end France's 35 hours working week for French employees in the private sector.
Welcome to Negative Interest Rates for Non-State Borrowers
A German bank has become the first non-state borrower to issue euro denominated debt at a negative yield, another milestone as the continent's financial system moves further into the world of sub-zero interest rates.

...Berlin Hyp issued ?500m of covered bonds with no coupon and priced to yield minus 0.162 per cent on Tuesday, according to Bloomberg data. That means investors are guaranteed to lose money if they hold the bonds to maturity.
Why would someone ever buy one of these? Well read the comments to see why.
Oregon State Police Found Justified in Shooting Oregon Bundy Protestor
LaVoy Finicum made it pretty clear during the chase that he did not intend to be taken alive, and his reaching for a gun while cornered by the OSP was him basically choosing martyrdom by cop.
But then you have the conduct of the FBI which was rather...unprofessional and honesty-challenged:
While the six shots fired by Oregon State Police were justified, the two fired by the FBI appear to have five FBI HRT members in deep trouble. One of them fired two shots at Finicum as he exited the vehicle. One went through the roof of the truck and exited through the glass on the driver's side out of camera view from the overhead aircraft, and the other cleanly missed. The FBI HRT member did not report shooting as is required, and his four fellow agents stand accused of helping him cover that up. The FBI's internal affairs folks are handling that separate investigation.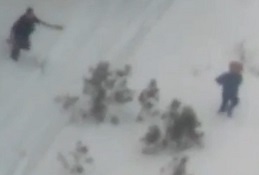 Study: Career Choices Primarily Driving Gender Wage Gap
Related: STEM, Absent Males and the Great Diversity Hustle
Most large organisations - certainly universities - now have Diversity Officers, Diversity Consultants and Women's Officers. Many of these Officers and Consultants and the like have academic backgrounds in gender or women's studies... Perhaps this is why diversity bosses have chosen to focus on the four areas in STEM [out of eight] where men still make up the majority, rather than education, where men make up less than 25% of undergraduate and post-graduate students. This is a much more alarming statistic, given that only one-in-four British primary schools have a single male teacher, and there are over a million children in the UK growing up without a father. With the possible detrimental effects of not having positive male role-models, this is a much more pressing issue than the concerns of middle-class academic women seeking special privileges in their career.
The Rise and Fall of Ziggy Stardust and the Videofreex From Mars
And as old media continues to be an even vaster version of the vast wasteland that JFK's FCC Chairman Newton Minnow infamously described, making your own culture as an alternative seems more important than ever. Think of it as the Nockian Remnant with iPhones.
Ejecting Movie Texters and a Review of 'A Valley of Violence'
The guy, described to me by an audience member as "a hipster bro who seemed drunk," started off texting, was told to knock it off a few times by other audience members, and briefly stopped. But when he started watching videos on his giant screen (landscape style, no less) during the last third of the movie, he was physically ejected by an audience vigilante. That theater vigilante? None other than comedian Doug Benson, host of The Doug Benson Movie Interruption - a live movie-comedy show based on interrupting movies.

...Oh yeah, the movie. In A Valley of Violence stars Ethan Hawke as an Old West drifter accompanied his genius dog, an Australian cattle dog named Abby. It starts as a Benji-esque action buddy western, evolves into a revenge movie, and also a comedy, and John Travolta shows up to give one of his more enjoyable performances in years. I didn't quite know what I was watching some of the time, but when West described it during the Q&A as a kind of revenge movie where the characters aren't competent enough to pull that off, I think I appreciated it more after the fact.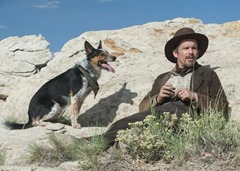 With literal potty humor.
The Story of Bolaji Badejo: The Nigerian giant who played 'Alien'
How a 6 foot 10 inch Nigerian student ended up playing the iconic alien along with what happened to him afterwards.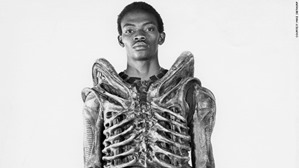 "The married father of three is starting to put the pieces of his modeling career together," Meeks' agent said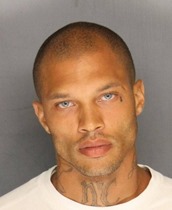 The Yahoo AoSHQ group - it's got electrolytes and shit.
Tonight's post brought to you by Playboys and alcohol wipes are critical components of every arsenal: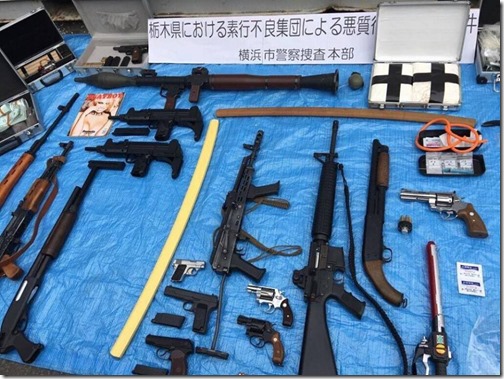 Notice: Posted by permission of AceCorp LLC. Please e-mail overnight open thread tips to maetenloch at gmail and punch yourself in the nads. It's not a strict requirement but it does get you noticed.

posted by Maetenloch at
09:29 PM
|
Access Comments