« Thought For the Day
|
Main
|
Morning Thread (2-15-2016) »
February 14, 2016
Overnight Open Thread (2-14-2016)
BLITZER: [What do you think of] Nancy Pelosi, the speaker?

TRUMP: Well, you know, when she first got in and was named speaker, I met her. And I'm very impressed by her. I think she's a very impressive person. I like her a lot.

But I was surprised that she didn't do more in terms of Bush and going after Bush. It was almost - it just seemed like she was going to really look to impeach Bush and get him out of office, which, personally, I think would have been a wonderful thing.

BLITZER: Impeaching him?

TRUMP: Absolutely, for the war, for the war.

-- Donald Trump in a 2008 interview with Wolf Blitzer
Obama Blinks on Possible Recess SCOTUS Appointment
At least that's what it seems like.
Obama will not push through a Supreme Court appointment this week, will wait to nominate until Senate is in session -White House official

- Jeff Mason (@jeffmason1) February 14, 2016
Venezuela Declares Emergency: It Has Run Out of Food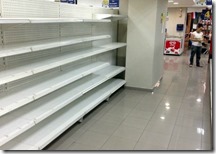 Norway Deports 824 Radical Muslims; Violent Crime Drops by 30%
Unshocking: '15-Year-Old' Who Killed Swedish Refugee Worker Is Actually An 18+ Year-Old Adult
Finnish Anti-Rape Video Tell Women To Use The Force To Repel Immigrant Attackers
And no this is not a parody - it's an actual PSA put out by the state-owned Finnish Broadcasting Company and shown on Finnish TV. Note that pepper spray is banned in Finland so you better just hope your midi-chlorian count (and magical thinking) is strong.
[video below the fold]
PA Concealed Carrier Saves Cop Swarmed By "Unarmed" Youths
An officer who broke up a fight between two teen boys that had attracted a large crowd at that location was holding one of the combatants at bay when the teen's opponent attacked the officer, Chitwood said.

"As he breaks up the fight, he takes one kid and then the other jumps [on] him. Now he's fighting two of them and he's calling for an assist officer at the same time," Chitwood said. "There's a crowd of 40 or 50 kids watching the fight, and they all move in towards the officer."

That's when the good Samaritan, who lives on the block, came out of his house with a gun in his hand and told the teens to get away from the cop, Chitwood said.
Huma Saves Her Hugs For Just One, Possibly Two People
Awk...ward.
Women Sue University of Tennessee to Deny Due Process Rights in Sexual Assault Complaints
And lest you think I'm exaggerating they explicitly spell out what they're suing over:
The plaintiffs say that UT's administrative hearing process, which is utilized by public universities across the state, is unfair because it provides students accused of sexual assault the right to attorneys and to confront their accusers through cross-examination and an evidentiary hearing in front of an administrative law judge.
Chemistry - literally.
[K]issing helps heterosexuals select a mate. Women in particular value kissing early on. Saliva is full of hormones Gustav-Klimt_The-Kiss_ArtExand other compounds that may provide a way of chemically assessing mate suitability-that's the biological brain stepping in.

.While kissing, couples exchange 9 milliliters of water, 0.7 milligrams of protein, 0.18 mg of organic compounds, 0.71 mg of fats, and 0.45 mg of sodium chloride, along with 10 million to 1 billion bacteria, according to one accounting.

.Not every culture is down with the full-on mouth kissing enlivened by a wandering tongue. That seems to be a modern, and Western, convention, perhaps from the last 2,000 years, says Wlodarski. A study published in 2015 found that less than half of the cultures surveyed engage in romantic, sexual kissing.

There's evidence-at least from written history-that in the past, kissing was primarily mutual face or nose rubbing, or even sniffing in close proximity. In Hindu Vedic Sanskrit texts, kissing was described as inhaling each other's soul.
Related: The SJW Way of Kissing
The University of Southern California held a "Consent Carnival" on Thursday to try and teach students how to have sex under the new intrusive and authoritarian "affirmative consent" standards. These standards mandate that sex be more of a contractual agreement than a passionate act, requiring students to engage in a question-and-answer session for every type of sexual activity, even hand-holding and kissing.

One of the booths featured at the carnival was a "kissing booth," which provided students with a five-step checklist to kissing someone without sexually assaulting them.
The Most Romantic Line in the English Language Revealed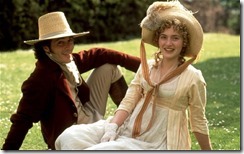 The trouble began late last year in New Orleans. I'd been searching for a voodoo store to buy some of the latest curses when I happened upon a shop selling hundreds of beautiful sauces, all of varying strength, colour and composition.

I settled on two. One was mild but flavoursome, the other a little more zesty. A further display was at the counter. "This is our hottest sauce," explained the young attendant. How hot? "Even our regular customers are scared of it." Her eyes shone with mischief, and I handed over the extra $20.

The reason for this sauce's wicked potency is bhut jolokia - the evil ghost pepper. Without knowing it, I had found my voodoo curse.

Back home, these three new sauces added to an already-excessive supply. To reduce the sauce surplus, I recently hosted a round of Judas Nachos. The game is simple enough. Fifty or so corn chips are spread out in a single layer on a large tray. They are sprinkled with cheese and baked, then a non-participant applies a few drops of mild sauces to the majority of chips.

A number of chips equal to the number of players, however, are weaponised with the hottest juice available. In our case, that meant the ghost pepper sauce obtained from my Louisiana enchantress. You can see it in the image above, third from the right.

The rules, too, are simple. Working clockwise around the table, participants take turns selecting and eating their mystery chips. If someone strikes a Judas Nacho, they are permitted to withdraw. Well, I say permitted, but other options are generally not available. A full-strength Judas Nacho will usually take down even the hardiest diner.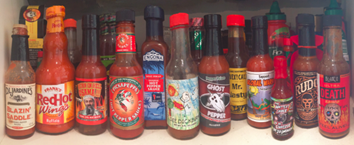 ISIS Commander Begins Demonstrating Beheading Techniques; Hilarity Ensues
The troopers waited for the Isis commander to begin showing around 20 recruits how to cut the heads off prisoners.

While he was demonstrating cutting motions using knives, axes and a sword the SAS sniper was given the all-clear to open fire. [...]

"The SAS sniper was using a Dan.338 equipped with a suppressor which reduces the sound and eliminates any flash from the barrel.

"He had to aim off by more than a foot.

"He had assumed it would take at least two shots to kill the commander but the first shot hit him in the back of the head.

"One minute he was standing there and the next his head had exploded.

"The commander remained standing upright for a couple of seconds before collapsing and that's when panic set in.

"We later heard most of the recruits deserted."
Libyan ISIS chiefs living in fear of 'mystery sniper' after three of the terror group's top men are assassinated
Bruce 'Caitlyn' Jenner Suing Driver of the Prius He Ran Into
Anything to avoid the blame for his fatal inattentiveness.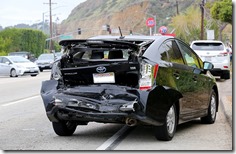 Soon You'll Be Able To Get a Tattoo As Well as Quinoa Biscuits at Whole Foods
Related: Why Are Corporations Increasingly Leftist?
Item #17 That You're Better Off Not Knowing Anything About
Weekly Commenter Standings
Top 10 commenters:
1 [612 comments] 'Christopher Taylor' [85.93 posts/day]
2 [571 comments] 'Lauren'
3 [517 comments] 'ThunderB'
4 [420 comments] 'buzzion'
5 [411 comments] 'L, Elle'
6 [401 comments] 'Mike Hammer, etc., etc.'
7 [392 comments] 'Nevergiveup'
8 [381 comments] 'Misanthropic Humanitarian'
9 [377 comments] 'artisanal 'ette'
10 [353 comments] 'rickb223'
Honorable Mention:
18 [277 comments] 'ace'
Top 20 sockpuppeteers:
1 [88 names] 'SMOD/Orbital Nukes 2016! -- The only way to be sure' [12.36 unique names/day]
2 [60 names] 'Prince Ludwig the #Problematic'
3 [51 names] 'Bill in Chappaqua'
4 [47 names] 'Mike Hammer, etc., etc.'
5 [44 names] 'Cicero (@cicero)'
6 [36 names] 'Bertram Cabot Jr.'
7 [32 names] 'Count de Monet'
8 [32 names] 'Turd Ferguson'
9 [28 names] 'Oschisms'
10 [26 names] 'The Political Hat'
The group. Banned on 12 universities.
Where it's at - the Twitter
Tonight's post brought to you by Gene: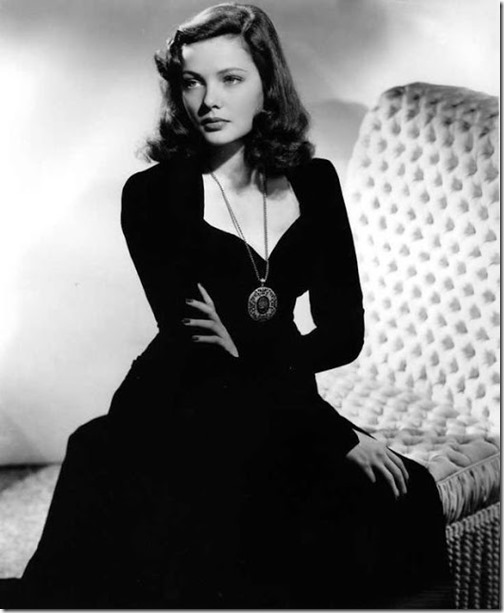 Notice: Posted by permission of AceCorp LLC. No hearts were broken during the creation of this ONT despite my best efforts.

posted by Maetenloch at
10:58 PM
|
Access Comments