« Hillary's Personal Emails Might Have Been Uploaded to a Cloud For Storage; May All Be Recoverable
|
Main
|
Overnight Open Thread (10-6-2015) »
October 06, 2015
Gun Thread - Self Defense Edition [Weirddave]
I spoke to Ace this afternoon about his retiring early, here's a thread to take us through the evening while visions of hobos dance in the head Ewok's head

Gun of the Week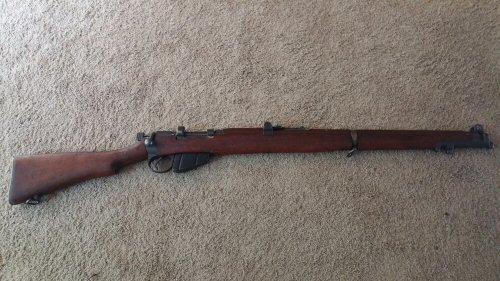 The Only Thing That Stops a Bad Man With a Gun is a Good Man With a Gun
12 Times Mass Shootings Were Stopped by Good Guys With Guns

The media loves to talk endlessly about mass murderers who succeed. They aren't so eager to document those cases where they are stopped.
August 30, 2010 When a 62-year-old man armed with two handguns forced his way into Sullivan Central High School in Tennessee, he was immediately engaged by School Resource Officer Carolyn Gudger. Gudger put her body between the gunman and a student and started what would turn out to be a more than 10 minute gun-to-gun encounter. Gudger used the time to slowly move the man to a less crowded part of the school. When other officers arrived on the scene, a brief gun battle erupted ending with the gunman mortally wounded.
Do civilians with guns ever stop mass shootings?
Naturally, such examples will be rare. Even in states which allow concealed carry, there often aren't people near a shooting who have a gun on them at the time. Many mass shootings happen in supposedly "gun-free" zones (such as schools, universities or private property posted with a no-guns sign), in which gun carrying isn't allowed. And there is no central database of such examples, many of which don't hit the national media, especially if a gunman is stopped before he shoots many victims....

Still, for whatever they are worth, here is a list of some such incidents (which deliberately excludes killings stopped by people who were off-duty police officers, or police officers from other jurisdictions, at the time of a shooting, as well as some other cases which struck me as borderline):
It Doesn't Always Work Out
ETA: The validity of this account is in dispute, see update from poster Blue Falcon, post #24 below. Thanks BF!
One of the things that distinguishes "our side" from the anti-gunners is that we demonstrate a willingness to take a cold, hard look at the facts and not be swayed by emotional arguments. Here is a case where a "good man with a gun" drew and fired with tragic results.
Texas 'good guy with a gun' shoots carjacking victim in head — then runs away
We advocate for responsible gun ownership. There's a reason that the "four rules" are repeated again and again and again and again. YOU MUST FOLLOW THE FOUR RULES! To review: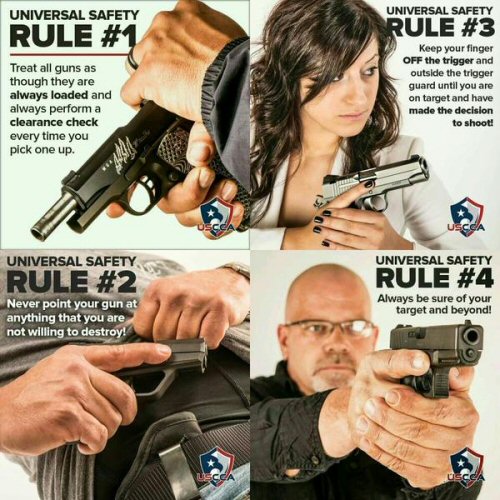 ALWAYS BE SURE OF YOUR TARGET AND WHAT'S BEHIND IT. This would-be hero got buck fever and totally forgot, with tragic results. Notice from the article that he had the presence of mind to police up his brass before he ran. Coward.
If we're going to have an honest debate on guns, we have to be willing to have an honest debate. That means that we have to acknowledge incidents like this. Of course, the other side doesn't want an honest debate because they are....
Gunhinged
Somebody made a DISGUSTING video of Dana Loesch shooting herself in the head
Dana Loesch made a video for the NRA advocating responsible gun ownership. Of course, a strong, independent woman determined to protect herself and beholding to nobody is that last thing the left wants, so this jackass edited the NRA film making it appear that Loesch shoots herself. If you want to see the video you can probably find it, but it was pretty poorly done, just a hand and gun superimposed on the NRA video. I wouldn't bother. It's been scrubbed from the link.
Tweet of the Week
She actually didn't buy any ammo. Well, she did buy 1 box of .303 British, because what she did buy was this week's....
G.O.T.W.
That's your basic SMLE right there, that's what that is. A Lithgow Enfield No. 1 Mk III. The preeminent rifle of the British Empire, this one was manufactured in Australia in 1944. All of the serial numbers match, as does the wear and patina of the wood. As far as I can tell, this rifle is all original. I can't wait to shoot it, or at least I couldn't until I priced out .303 British. Oy Vey! The cheapest I found was $.70/round in 500 round lots. I still can't wait to shoot it, but damn, that's a lot of money going up in smoke!
Sales Promotion of the Week
Mom finds 800 rounds of ammunition in Toys 'R' Us package

If it was me? "BONUS!". She seems to be a bit upset because she feels her son was in "danger". Now I guess bullets can shoot themselves, not just those evil guns.
Long Shot of the Week
Hero of the Week
Someone asked me last weekend on Twitter what I think could have been done differently in Oregon. I said "A gun in Chris Mintz' hands probably would have ended it quick".
Forget Oregon's Gunman. Remember the Hero Who Charged Straight at Him
Thought Exercise
Gun Control: If Journalists Were Being Murdered Instead of School Children

Good question.
Onward Christian Soldiers
Tennessee's Lt. Governor kicked over a hornet's nest with this Facebook post: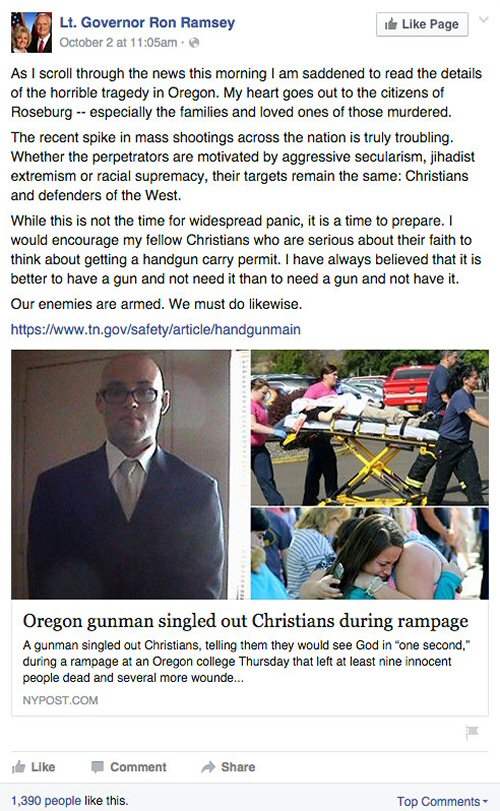 Although I am a Christian, I have never felt that we are called to be defenseless. I've always been more of a Luke 22:36 kinda Christian.
He said to them, "But now if you have a purse, take it, and also a bag; and if you don't have a sword, sell your cloak and buy one.
I think that a lot of Christians are coming to the realization that it's almost time to start selling cloaks.
Companion Piece to the Charles C.W. Cooke Article From the Last Gun Thread
From One "Bitter Clinger" To President Obama On Guns: You Don't Get To Disarm Us.
Hey Barack Obama, you don't get to disarm us. We can see that our defiance eats at you. Good.

That's why you were so mad when you came out in front of the cameras to blame us normal Americans for the Oregon murders, something you do every time some freak goes on a killing spree. But we're laughing at your futile, petulant anger. Because you don't get what you want this time. You don't get to make us submit. You don't get to break us.

We know that what spurred your rage at the podium was not bloodshed caused by a militant atheist who probably cheered when the people who nominated you booed God on the convention floor. We see through you.
Preach it brother!
Today's thread brought to you by Keeping Them Safe: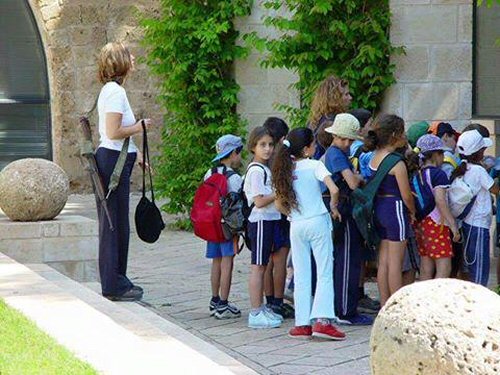 Feel free to use this thread to talk about guns or anything else.

posted by Open Blogger at
07:10 PM
|
Access Comments