« Gun Thread - Self Defense Edition [Weirddave]
|
Main
|
Email from Employee at Hillary's Cloud Server Company: "This Whole Thing Is Really Covering Up Some Shady Shit" »
October 06, 2015
Overnight Open Thread (10-6-2015)
Abstract: In this paper, I take the position that a large portion of contemporary academic work is an appalling waste of human intelligence that cannot be justified under any mainstream normative ethics. Part I builds a four-step argument for why this is the case, while Part II responds to arguments for the contrary position offered in Cass Sunstein's "In Defense of Law Reviews." First, in Part I(A), I make the case that there is a large crisis of suffering in the world today. (Part I does not take me very long.). In Part I(B), I assess various theories of "the role of the intellectual," concluding that the only role for the intellectual is for the intellectual to cease to exist. In Part I(C), I assess the contemporary state of the academy, showing that, contrary to the theory advanced in Part I(B), many intellectuals insist on continuing to exist. In Part I(D), I propose a new path forward, whereby present-day intellectuals take on a useful social function by spreading truths that help to alleviate the crisis of suffering outlined in Part I(A).

-- Nathan J Robinson in the best academic abstract ever, 'Can Philosophy Be Justified in a Time of Crisis?'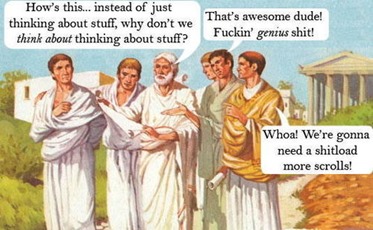 Let's take Malcolm Turnbull at his word that it's only "a very very small percentage of violent extremist individuals". What is the actual percentage? In the aforementioned Malmö, where up to a thousand mostly young male "refugees" arrive each day, suppose the "very very small percentage" is two per cent. That's 20 brand new "violent extremists" per day. During the Northern Irish "Troubles", MI5 estimated that there were no more than a hundred active members of the IRA at any one time - that's to say, people actively involved in shooting and killing. So Malmö is taking in the equivalent of the entire IRA every week.

-- Mark Steyn
So it is with this president. It's not enough for him to stake and defend his positions. He wants you to know that he thinks deeper, sees further, knows better, operates from a purer motive. His preferred method for dealing with disagreement is denigration. If Republicans want a tougher line in Syria, they're warmongers. If Hillary Clinton thinks a no-fly zone is a good idea, she's playing politics: "There is obviously a difference," the president tut-tutted about his former secretary of state's position, "between running for president and being president."

You can interpret that jab as a sign Mr. Obama is urging Joe Biden to run. It's also a reminder that Mr. Obama believes his Syria policy - the one that did nothing as 250,000 people were murdered; the one that did nothing as his own red lines were crossed; the one that allowed ISIS to flourish; the one that has created the greatest refugee crisis of the 21st century; the one currently being exploited by Russia and Iran for geopolitical advantage - is a success.

That's because the president's fundamental conviction about American foreign policy is that we need less of it-less commitment, less expense, less responsibility. Winston Churchill once said that the U.S. could not be "the leading community in the civilized world without being involved in its problems, without being convulsed by its agonies and inspired by its causes." Mr. Obama sees it differently. He is the president who would prefer not to. He is the Bartleby of 21st century geopolitics.

-- Brett Stephens
Finally, with Obama's retreat from the region, there is no global rival backing the Sunni opposition. The Afghan mujahideen were going nowhere until the United States started arming them with Stinger anti-aircraft missiles and other advanced weaponry; Saudi Arabia can play the role that Pakistan played in the 1980s and 1990s, but if America won't play any part at all, the Soviets aren't likely to pay a price. The Russians' Afghan quagmire was, to a substantial degree, made in America - by Ronald Reagan.

Russia is a crippled power; its people are older and die younger every year, its wealth comes largely from exporting fossil fuels, and its military - despite the investments Putin has made - is a pale shadow of the mighty Red Army. But even irreversible long-term trends don't make defeat inevitable now, or any time soon. Even if this is history repeating itself, it's worth remembering that it took a decade for Russia to call it quits in Afghanistan, a country that's never been the same since.

This quagmire consistency truly is a hobgoblin of Barack Obama's mind; he sees every war this way. He is content that there is an "arc" to history, one that inevitably "bends toward justice." Vladimir Putin, by contrast, believes in the "great man" theory of things, and he thinks himself to be one of those great men. Along with the Iranians, he's doing his best to bend things in his direction; he who dares wins.

-- Thomas Donnelly in He Who Dares Wins
Joe Biden Himself Leaked Word of His Son's Dying Wish For Him To Run For President
Biden has always been a casual, shameless liar when it came to anything that might give him even a momentary political advantage. And when on the rare occasion that he's been called on it, he always falls back on the 'I misspoke' excuse. But truthfully it is hard to deny that lying has in fact been very, very good to Joe Biden over the years.
Biden's "Uncle Joe" schtick is designed to camouflage the career politician inside who has no qualms about lying to further his own ambitions. You know, the man who plagiarized his law review comment and falsely claims that he played college football, graduated in the top half of his law school class (he was 76 out of 85), had a blue collar upbringing, that his first wife and daughter were killed by a drunk driver (there is no evidence the driver was drunk), and that he was a skeptic of the Iran nuclear deal.

Biden has displayed, over a long period of time, a near-pathological propensity to lie in order to aggrandize himself. That he would "embellish" the story of his dying son's last words-and plant the story himself with the New York Times-is just another example of this pattern.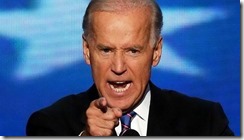 The Libertarian $20 Bill That No One Seems To Want
Report: 1 in 5 Campus Rape Reports Are False
It turns out the "one-in-five number" is correct, but it's not the one-in-five the media are reporting. Harvard University released its sexual assault statistics as part of federal regulations, and it turns out 18.1 percent of reported rapes on campus are "unfounded," defined by Harvard police as "any report of a crime that is found to be false or baseless."

If this number is reported anywhere in the media that's so eager to report every faulty survey purporting to show 20 percent of women are sexually assaulted in college, you can bet they will add in all the caveats they leave out in reporting incidences of sexual assault.
And remember that these were just the cases that were so egregiously false that they were labeled as such.
So, so close to the quadfecta:
Similarly, if the above news does come to pass, it will be awfully convenient of NBC-MSNBC-Comcast to bundle Olbermann, Brian Williams, Al Sharpton, and Chris Matthews together all on the same network as an entire Star Wars cantina-style channel full of "must flee TV."
FCC Commissioner: Free Online Content Might Violate Net Neutrality Rules
Welcome to the Party Pals: Federally Employed Same Sex Couples Lose Health Insurance For Kids Unless They Marry
Feminists Fall For 4chan's #PissForEquality Hoax
So let's review here: a bunch of guys on 4chan convinced internet feminists to pee in their pants and then post pictures of it online in the belief that they're somehow fighting patriarchy.
Too bad the 4chan denizens didn't stay cool and focused, they could easily have progressed the feminists all the way up to the #HJ4E and #BJ4E campaigns.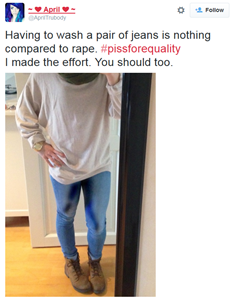 Corrupted: The Holocaust Museum Declares The Muslim Brotherhood Likely Victims of the Next Genocide
But not say the population of a small Jewish state located near Egypt.
Yes The Oregon Campus Was a Gun-Free Zone
ShootingTracker.com Counts Pellet Gun Incidents as 'Mass Shootings'
Hmm: NICS System Now Has Classifications for Private Sales
How Societies Learn to Count to 10
Slowly then in bunches.
For some cultures, big numbers just don't make sense. Take the shepherd who knows that he has the right number of sheep not by counting them one by one but by grasping the gestalt of his flock. That may sound strange to people from other cultures, says Patience Epps, a linguist at the University of Texas, Austin. Indeed, she says she's often asked by incredulous Americans how people with few numerals know, for instance, how many children they have. When she asks this of the Amazonian tribe she works with, "they look at me like it's a weird question. They list the names, they count on their fingers, but they don't go around with a quantity in their heads," she says.

But once a society becomes complex enough to require more abstract counting, higher numerals are needed. Amazonian languages add numerals when groups that don't know or trust each other begin trading goods and need to track exchanges more closely, Epps says.

...The upper limits of these Australian numeral systems most often varied between three, four, and five, the team reports this month in the Proceedings of the Royal Society B. Over time, even small numeral systems sometimes lost a numeral or two, but they mainly gained numerals-yet not by plodding up the number line, one numeral after another. Surprisingly, they tended to acquire numerals in bunches, leaping from five numerals to 10 or 20, for example. The numeral five was often the tipping point-once a system reached five, it was likely to add more numerals, up to 20. As a result, numeral systems with five as an upper limit are rare in Pama-Nyungan languages.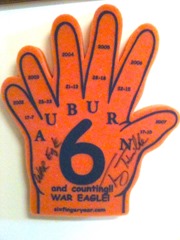 Boulder Toilet Hobo - Please Call Your Office
Jennifer Lawrence: Sinkpinkler

The Yahoo group is for closers only.
Teh Tweet!
Tonight's post brought to you by April 1980: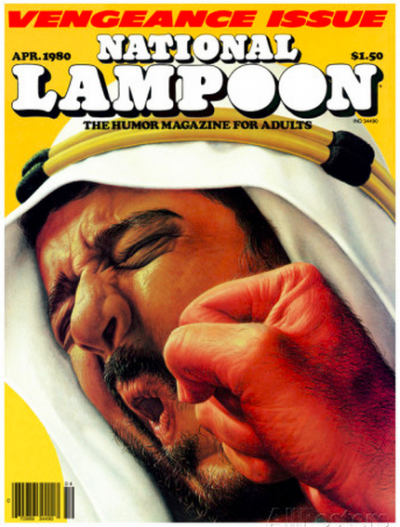 Notice: Posted by extreme permission of LaceCorp LLC. Please e-mail the things to those who care. Note: Operator does not carry any cash.

posted by Maetenloch at
10:54 PM
|
Access Comments