« Tropical Storm Erika (tmi3rd) 8/27/15
|
Main
|
Morning Thread (8-28-2015) »
August 27, 2015
Overnight Open Thread (8-27-2015)
i gotta tell you, sometimes I post my actual thoughts on twitter because I'm sick of being attacked in the comments for them.

on twitter, I can block people.

so... yeah, bad commenters drive out good ones. Every site in the world discovers this; the Wild West model is always proven to fail. Always.

Posted by: ace at August 26, 2015 09:33 PM (dciA+)
Follow-up to the Saddest Comment Ever
585 The "abuse' Model of "argument" is not an attempt at discussion, but of shutting discussion down.

The goal is to make it socially painful to express a non-approved idea; some of the Trump supporters are trying to do just this, to make it socially painful to express an anti-trump sentiment here, by pouring abuse on whoever speaks one, thus making him keep silent, as well as any other people who witness it.

Well, it worked too well, to the point where I discovered I was saying things ON TWITTER I was too dissuaded to say ON MY OWN FUCKING BLOG.

Then one day I woke up and said "WHAT THE FUCK IS THIS BULLSHIT?" and like that, I decided I would force the migration in the other direction.

Spirited debate is fine; so is supporting Trump. I half support him myself. (You might not know that, because I keep trump commentary to twitter, because i've learned I cant' talk about trump on my own blog.)

But this idea that we are going to BULLY AND HECTOR PEOPLE INTO SILENCE is not a form of debate; it is the fascist's idea of stifling debate.

It will no longer be tolerated. And I don't just mean the Trump people (though they were the straw that broke this camel's back); I mean the trump-baiters, too.

Anyone who takes someething to a personal place that doesn't need to be in a personal place.

Posted by: ace at August 26, 2015 09:52 PM (dciA+)
It's a very sad day when a man can't post his own thoughts on his own goddamn blog without being personally abused and insulted by his so-called fans.
Frankly the Trump thread on Tuesday was the straw that broke the camel's back for me. If this blog were a bar, I wouldn't want to hang out in it because of the ugly crowd it's attracted. After browsing through all the vitriol in the comments I told Ace that I didn't like this place any more and wasn't sure I wanted to post here any longer. It's been taken over by the raging nasties who take everything personally and feel that their anger at...well everything gives them a license to asshole. Note: It doesn't. Well at least not here.
And if I'm feeling this way - and Ace as well apparently - then there are probably dozens, even hundreds of others who feel the same way but have just walked away from the blog entirely. That's the silent insidious damage that this kind of atmosphere does. Not only does it devolve all discussions to insults and attacks but it quietly drives away the good commenters who have the most to offer. This is how online communities eventually wither and die.
Now some of this behavior is due to the very human tendency to take out your anger on a person of convenience rather than the actual, deserving target - especially when there's so much free-floating and well earned anger around. This is why people often end up being the nastiest to the loving people around them since a) they're close at hand and that's so much easier than having to track down the real target b) it feels so good to rage at and insult someone - anyone - even if they had nothing to do with the cause of the rage and c) deep down the ragers know that their chosen targets will take it without any real consequences. The fact that this kind of anger displacement is so easy, satisfying, and mostly cost-free is why it's such a common human failing. And when there's no cost at all you get the cesspool of internet comment sections.
Then you have the trolls and assholes (trassholes? asstrolls?). But calling them that is really glossing over some of the nuances of their behavior. Because a good percentage of the people most angry and unhappy about politics are in fact just angry and unhappy people in general. And 'politics' becomes a safe, more socially acceptable way to vent and act out all these pent-up feelings.
As Ace has pointed out before a whole lot of what would be considered disturbed, even somewhat crazy behavior in other areas of life suddenly gets a pass when it's presented as 'political' passion. So a lot of psychological energy in these types of people gets dressed up as 'politics' since that's more socially tolerated and you can get away with a lot of shit that would get you tossed or beaten/arrested elsewhere. But being an asshole because 'you just love america so much and hate what they have to done to it' still means that you're being an asshole - albeit with above average rationalization abilities.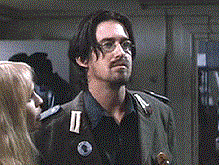 Anyway whatever the reasons these vitriolic and personal attacks are ending.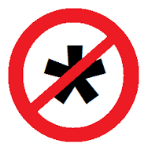 Analysis Reveals Almost No Real Women On Ashley Madison
10 Great Movies On Netflix You Haven't Seen Yet
I haven't seen any of these and most of them do sound interesting.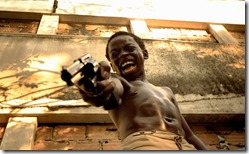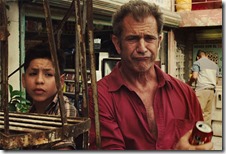 The Most Exclusive College You've Never Heard of Has Just 26 Students
Deep Springs College is a liberal arts college deep in the California desert near Death Valley. It's both a school and a working cattle ranch. Those very few students who are admitted to it study great books, especially within the fields of religion and philosophy, as well as do hard physical labor to earn their keep.

It's an incredibly selective institution. Only 6 to 15 freshmen are granted offers of admission each year, of which 90% accept. After spending two years there, 80% of graduates go on to higher universities, including elite Ivy League schools. The all-male school offers an isolated, almost monastic lifestyle of study and work.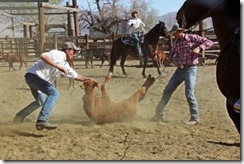 Texas Woman Accused of Stealing $3,000 Worth of Sausage
No one died in any of these crashes and the remote locations or damage made it not worth salvaging the plane. So they remain in place decades later.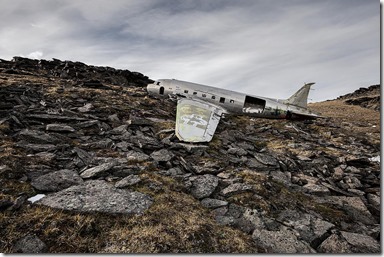 Yahoo group. That is all.
Come on be a smartie and join the yahoo group party! For the children. Why do you hate children?
And my lo-fi Twitter spew.
Tonight's post brought to you by completely mostly untrue and also unfairly exaggerated, especially the true parts: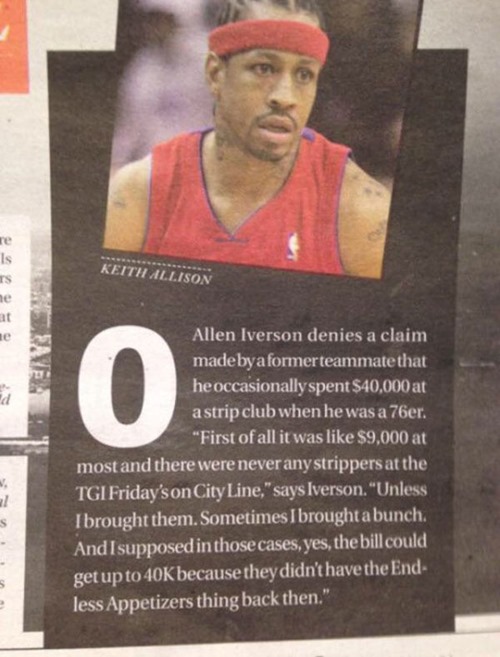 Notice: Posted by assumed authority of AceCorp LLC.

posted by Maetenloch at
11:44 PM
|
Access Comments