« Provisional ONT
|
Main
|
Morning Thread (8-24-2015) »
August 23, 2015
Overnight Open Thread (8-23-2015)
So I'm back. Tired, drained, and full of stories. Which is how a vacation should end.
Authorities laud European train passengers for averting attack by heavily armed man

-- Pathetic headline from the Minneapolis Star-Tribune
"He asked me if I had a leafblower, and I said I had a weedwhacker, so he told me to bring that. ... I stopped what I was doing, grabbed my tools and hopped in my truck, because, you know, tiger...

"I don't know much about tiger logistics, but we were told to be this huge blue tarp monster with the weedwhacker and try to be scary and make loud noises. That just made him angry. You could say he got tiger rage, so we retreated."

-- Andy Didorosi, 28,  on dealing with a tiger on the loose in an abandoned Detroit factory
Later, he says: "Company, villainous company, hath been the spoil of me."

We laugh because it is so absurd. But in the prison where I worked as a doctor, practically every heroin-addicted prisoner whom I asked for the reason that he started to take the drug replied: "I fell in with the wrong crowd." They said this with every appearance of sincerity, but at the same time they knew it to be nonsense: for if they had not, they would not have laughed when I said to them how strange it was that, though I had met many who had fallen in with the wrong crowd, I had never met any member of the wrong crowd itself.

-- Theodore Dalrymple in Why We Love Falstaff
Government to Creamery: Your Skim Milk is Too Natural, Must Be Labeled as "Imitation"
DACS has decided what is commonly known as skim milk-whole milk with the cream skimmed off-cannot be called "skim milk" unless it is artificially injected with vitamin A. DACS has demanded that Mary Lou either inject vitamin A before she can call it skim milk, or use a confusing and misleading label that calls it something it is not: Non-Grade 'A' Milk Product, Natural Milk Vitamins Removed. Mary Lou suggested other labels that would ensure customers her skim milk is only pasteurized skim milk, not just a "milk product," but DACS rejected each one.
By the government's logic milk cows do not actually produce milk - only 'imitation' milk product.
There's been some comment of late about Bobby Jindal, and I'd like to add some of my own. As I've said before, I love the guy - even when he's pretending to be a populist boob, in an effort to keep up with Trump. (Indeed, the entire GOP primary process may be thought of as one giant boob-off.)

Here is a story that lifted my heart: Abortion supporters protested outside the governor's mansion in Baton Rouge. (What do they have to protest about, by the way? This country has had legal abortion on demand since 1973.) Bobby J. set up a huge screen outside the mansion, and played the Planned Parenthood videos on a loop.

That, my friends, is a response.
Klansman Convicted Over Plot to Use "Death X-Ray" on Mosques
Glendon Scott Crawford, 51, a professed member of the Ku Klux Klan, and an accomplice acquired an X-ray device that they planned to modify into a "death X-ray," prosecutors said - and they successfully built and tested a trigger device that could have activated it.

The goal: to kill "enemies of Israel," according to the indictment.

Crawford, of Galway, New York, in Saratoga County, east of Utica, was convicted Friday in U.S. District Court in Albany of attempting to acquire and use a radiological dispersal device, conspiring to use a weapon of mass destruction and distributing information relating to weapons of mass destruction. In addition to life in prison, he could face more than $2 million in fines when he's sentenced in December.
On Why You Should Never Trust the Media's Reporting Of "Excessive Force" Against Unarmed Suspects
Jonathan Ferrell could have easily been billed as "North Carolina's Michael Brown," and now that the trial of the man who shot him is reaching its conclusion, that comparison seems more apt than ever.

24-year-old Ferrell, a former college football player, wrecked his car in the early morning of September 24, 2013. He walked to a nearby home and knocked on the door, looking for help. The woman inside called 911, claiming that Ferrell was trying to break into the home. Forensic evidence collected from the scene later does not support her claim. There were no signs of attempted forced entry. Put bluntly, she over-reacted.

Three Charlotte police officers intially responded to the 911 call, and one of them opened fire on the unarmed Ferrell. Officer Randall Kerrick fired 12 shots at Ferrell, ten of which struck the 24-year-old, killing him.

It seemed like a clear-cut case of excessive force the way the media reported the story from the very beginning. When Officer Randall Kerrick was indicted for voluntary manslaughter, it seemed like there would be an open-and-shut case against him.
Well except that when the full unedited dashcam video from the police car was released, it showed that Ferrell actually charged the arriving police for no reason, ignored orders to stop even after they tried to taser him, and then was finally shot when he got within 10 feet of the retreating Kerrick. Here's snippet from the longer full video.
Update: Mistrial Declared In Kerrick Case After Jury Deadlocks 8-4 In Favor Of Acquittal 
Regal Cinemas Begins Searching Moviegoers For Guns
Mexico Giving Out Millions of Flat Screen TVs For Free
As part of their transition over to digital TV at the end of this year. Critics are wondering why they're handing out $123 flat screen TVs instead of $40 converter boxes like the US did.
Man Brings his 'Service Animal' Boa Constrictor Into Restaurant
Tooth Fairy Tightens Purse Strings, Paying Less Per Tooth
The Tooth Fairy isn't feeling as generous this year as she has in recent ones. After hitting a high of $3.70 per tooth in 2013, her average payout dropped to $3.43 in 2014 and is down yet again to $3.19 this year, according to a new survey by Visa. And she clearly favors the rich. Kids in families who make less than $75,000 a year are getting just $3.07 per tooth, while kids in families who earn more are averaging $3.46, reports UPI.
I blame the cheap Chinese imports.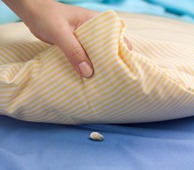 Weekly Commenter Standings
Top 10 commenters:
1 [529 comments] 'Lizzy' [74.28 posts/day]
2 [457 comments] 'some random meathead'
3 [403 comments] 'Christopher Taylor'
4 [386 comments] 'Anna Puma'
5 [380 comments] 'Ricardo Kill'
6 [354 comments] 'logprof'
7 [348 comments] 'artisanal 'ette'
8 [327 comments] 'MrScribbler'
9 [306 comments] 'Misanthropic Humanitarian,'
10 [301 comments] 'rickb223'
Top 10 sockpuppeteers:
1 [92 names] 'The Political Hat' [12.92 unique names/day]
2 [86 names] 'logprof'
3 [63 names] 'Bruce Boehner'
4 [51 names] 'some random meathead'
5 [46 names] 'Mike Hammer, etc., etc.'
6 [41 names] 'Bruce Boehner'
7 [38 names] 'Count de Monet'
8 [36 names] 'weft cut-loop'
9 [33 names] 'rebel flounder'
10 [33 names] 'Bertram Cabot Jr.'
The group. Banned on 12 universities.
Where it's at - the Twitter
Tonight's post brought to you by ugh...first Monday after the vacation: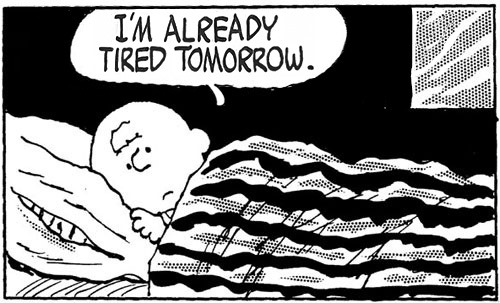 Notice: Posted by authority of AceCorp LLC.

posted by Maetenloch at
11:17 PM
|
Access Comments