« The Sun King Obama's Glorious Security System Has Worked Beyond The Wildest Dreams of the Party Central Committee
|
Main
|
Scientific Paradigm-Breaker Roils Academy:
SCIENTISTS DISCOVER THAT OUTPUT OF THE SUN COULD INFLUENCE EARTH'S HEATING AND COOLING »
June 25, 2015
Let's Ban All the Things
Here's the explanation of Whitesboro's seal of a white man strangling an Indian:
A decade after then-Mayor Joseph Malecki suggested changing the village's potentially offensive image, current officials say the Whitesboro village seal is staying just the way it is for the foreseeable future.


The seal, which appears on village stationary, police cars and the village Web site, among other places, depicts Whitesboro founder Hugh White and an Indian wrestling.
But the action taking place between them is not always clear. Some say White is pushing or tripping the Indian, others say that he's choking him.

In reality, Mayor Richard Pugh said, the seal portrays a legendary, friendly wrestling match that White won, thereby gaining the local Indians' respect.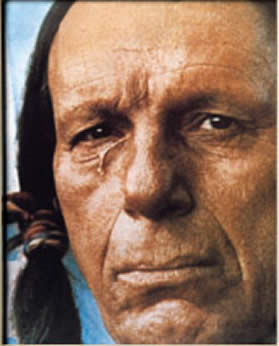 The tear you see flowing from my eye
is a tear of respect
As you already knew, America is having another one of its spastic political correctness temper tantrums.
Apple pulls games featuring the Confederate flag in Civil War games from its store, because Stupid is the New Smart.
The note Apple sent, according to Mulholland: "We are writing to notify you that your app has been removed from the App Store because it includes images of the Confederate flag used in offensive and mean-spirited ways."
You embarrass yourselves, but you're too f***ing dumb to know it.
Why Is PBS Selling Wicked Devil Flag Images?
Unrelated, but maybe this will lighten your mood. Cool song. Western-flavored vampire sex music.

posted by Ace at
03:42 PM
|
Access Comments