« Freddie Gray Prosecutor Marilyn Mosby (nee James) Was On Judge Judy?
|
Main
|
Morning Thread (5/28/2015) »
May 27, 2015
Overnight Open Thread (5-27-2015)
Thanks to a sinus infection that's been grinding me down please accept this stripped-down even pithier ONT.
Oh and I agree about the superheroics to a certain extent but I think the real issue didn't start with Stan Lee as much as it did the people after him. Yeah, he only hired fellow political travelers but I doubt even he realized how far they would go. I doubt he thought they would quit writing to kids either and write comics solely to aging leftists and weird grad-school sex-scenester kids (LGBTABCEFG) to slowly diminishing returns propped up only by films and cartoons for children. In fact, if anything, that's the biggest knock on what superheroes have become. It's adults stealing the dreams of children to prop up their own sad fantasies. Sort of a good picture of the current Left in the world. Globalized and living off the young for the privilege of the few. Who'd a guessed there was so much in comics

-- Greg Nielsen in an email to Mark Steyn
There's a certain kind of behavior in the Arab world that, to me, resembles the way young men behave when there is no significant influence from women in their lives.

-- PJ O'Rourke
One of the scariest aspects of our times is how seldom either people or policies are judged by their track record.

-- Thomas Sowell
Let's All Congratulate Marie Harf on Her Recent Promotion
She's now senior advisor for strategic communications to Secretary of State John Kerry and will play a key role in developing communication strategies for our negotiations with Iran over how they'll keep their nuclear weapons program. It's nice to see that all her hard work, consistent stylishness, and peppy can-do attitude was finally recognized by the Pan-Hellenic Council State Department.

According to unnamed sources Harf is already bursting with ideas to make this year's negotiations the most AWESOMEST EVER! Now don't get too excited but rumors are that Lady Gaga(!) has already been booked and that Aerosmith(!!) may make an appearance during the karaoke cruise!!!
We're in the best of hands.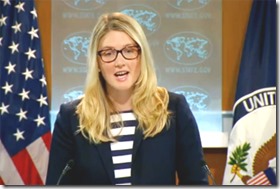 The Deep Thoughts of John Kerry
Investor's Business Daily: An Obama Crime Wave Spreads Across America
State-run Chinese Newspaper: US-China war 'inevitable' unless Washington drops demands over South China Sea
Times of London: Saudi Arabia Calling in Its Chits to Get Pakistani Nuclear Weapons
FDA Approves First Drug to Treat Radiation Sickness After a Nuclear Incident
So we have that going for us.
But hey here's some Kate Upton to cheer you right up!
Kate Upton's Car Got Towed so She Chugs a Bud Out of a Paper Bag, Makes Calls
Apparently as part of a movie scene. In real life models just grab the first non-serial killery-but-has-a-401K guy they see and ask to borrow his car for a while and continue on their merry way.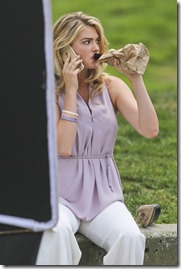 Mark Steyn: "There Is No More Molly." Or Luz.
So do you know when this year's "Everybody Draw Mohammed" Day is? Answer here: Everyday is "Everybody Draw Mohammed" Day.
NRA vs. Rev. Creech on Sunday Hunting in NC
Well the NRA went a bit too far in lumping all opposition to allowing hunting on Sundays in NC as animal rights activists but then Rev. Creech has no real argument for keeping hunting illegal other than his holy book says so (according to his interpretation). I see no reason for the state to enforce restrictions on legal activities by weekday that are unique to a single religion.
Secret Service Tried to Steal $115,000 From a Couple, Court Orders It Returned
After transferring money to straighten out their finances with the bank, the Bednars learned just what had happened with the $115,018.01 they had in their bank account: The United States Secret Service seized the money.

"We got no warning," Tom Bednar said in an interview with The Daily Signal. "Nothing."

After months of litigation against the United States government, Assistant U.S. Attorney Stephen West moved to dismiss the case earlier this month, meaning the Bednars will get their money back.

However, the government refused to cover the Bednars' $25,000 in legal fees, which the couple is entitled to under the Civil Asset Forfeiture Reform Act.
Note that this is all due to the crime of 'structuring' where perfectly legal activities - depositing or withdrawing amounts under $10,000 - become a felony when done a little too often. So how often and how close to $10,000 do you need to be to be guilty of 'structuring'? Well that's up to the government to decide. Because the war on drugs that's why.
How Berry Gordy Created Motown
In 2013, a CBS News reporter asked Berry Gordy Jr. at age 83 about his success. He replied, "I took some risks, and they all paid off, big time. I mean, really big time."

The risks he took helped improve race relations at a time of national angst over integration by putting together the songwriters, singers and musicians who would turn the Motor City into Hitsville USA with a little record company called simply Motown. But he had no such lofty, altruistic goal. He told the same reporter, "My thought was make the music, make the money, and get some girls. That was it. Not necessarily in that order."

Born in Detroit on November 28, 1929, Gordy was the seventh of the eight children of Berry Gordy Sr. and Bertha Fuller Gordy, who had moved to Michigan in 1922 seeking to escape the poverty, segregation and cotton of Sandersville, Georgia. His grandfather was the son of plantation owner James Thomas Gordy and one of his female slaves, Esther Johnson, which made Berry Gordy Jr. a distant relative of President Carter.

Berry Gordy Jr.'s first pursuit of fame, females and fortune -- not necessarily in that order -- came as a professional boxer. He dropped out of high school in 11th grade, which would be like dropping out of college today. Nevertheless, early on his relatives considered Gordy the black sheep of the family. He did well as a boxer, winning ten bouts, losing three and drawing twice. But in 1951, the Army drafted him and sent him to the war in Korea. Discharged in 1953, Gordy opened a jazz record store in Detroit. His customers wanted blues music. His store failed.

He married the former Thelma Morrison and went to work as an upholsterer for Lincoln-Mercury, a job that paid well but he wanted more. He wrote songs. After two years, he had enough with assembling cars and tried his hand as a full-time songwriter. Had he hung on just another 28 years, he could have retired with a nice pension in 1984 at age 55.
But he gave up that good union job anyway.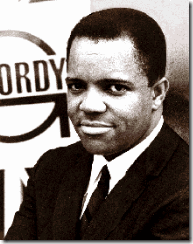 Because everyone needs to be notified about your latest weight. </sarc> On the other hand I do see a market for what I refer to in my investor pitches as 'StoolGram'.
This scale is retailing for just under $150 by a company called Withings. Previous versions of this scale allowed you to track your weight and other data such as heart rate and body fat percentage from your Apple Iphone. I guess they needed to take it a step further and allow you to auto tweet or facebook your weight for the world to see.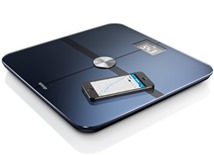 Kylie Jenner Reveals the Grand Chemtrail Conspiracy
Remember her vote counts just as much as yours. Well okay when she finally turns 18 and remembers to actually vote that is.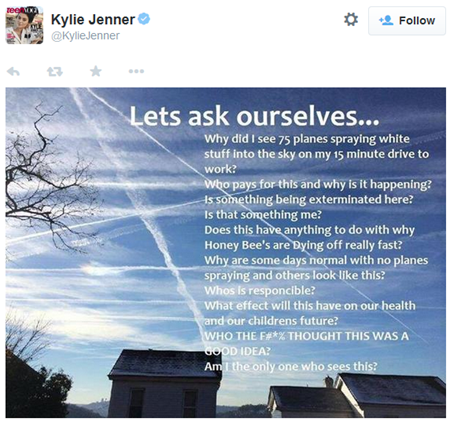 The Group knows your sins but doesn't care so long as your offenses don't conflict with theirs.
Tonight's post brought to you by page 3 of the Al Qaeda application form: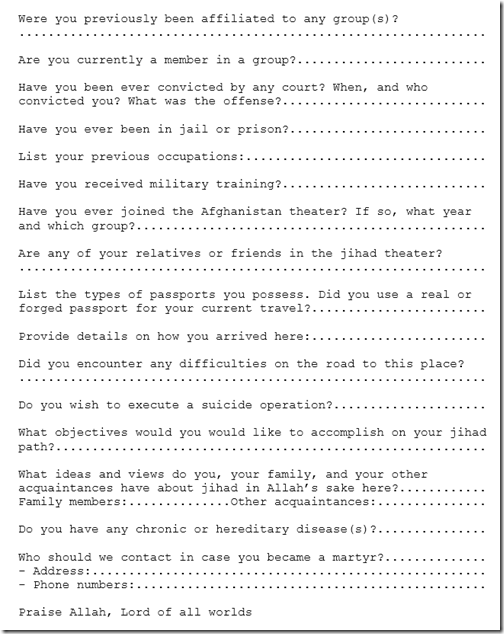 Note that they didn't ask the usual BS questions about where do you see yourself in five years or what is your greatest fault - and also that fake IDs and prior imprisonment are not disqualifying.
Notice: Posted by implicit permission of AceCorp LLC. Please e-mail overnight open thread tips to maetenloch at gmail. Otherwise send tips to Ace. Then who was PHONE?

posted by Maetenloch at
10:54 PM
|
Access Comments