« Sunday Morning Book Thread 12-07-2014 [OregonMuse]
|
Main
|
Sunday Football Thread »
December 07, 2014
Dec 7 1941
A date we all know. In about 2 hours from now on that date the attack began. 2,403 Americans were killed, another 1,100 injured.
Of those killed almost half died in the Arizona explosion.
Almost half.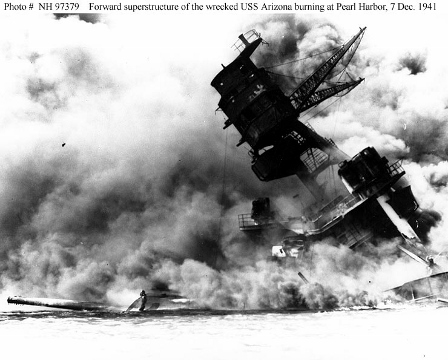 Today the wreck still lies at the bottom. The Arizona was decommissioned a few weeks later but retains the right today to fly the colors as if she were a commissioned US warship. A memorial was constructed over her after Kennedy declared her a national shrine.
BY THE WAY if you do twitter, @USSArizona is a pretty riveting feed today.
And even if you don't you can read it at this link.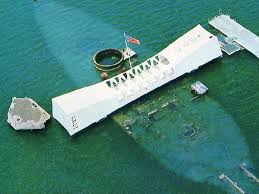 posted by Dave In Texas at
10:52 AM
|
Access Comments