« Fundamental Concepts : The needs of the one outweigh the needs of the many [Weirddave]
|
Main
|
Saturday Gardening Thread: Gardening Has Been Berry Berry Good To Me [Y-not, WeirdDave, and KT] »
November 29, 2014
Saturday College Football Thread
Hoping everyone had a great Thanksgiving.
Saturday football top ten top tens, all times eastern because New York or something.
Georgia (9) is up on the Rambling Wreck by a TD, game underway
Ohio State (6) tied with Michigan, also underway
Mississippi State (4) and Ole Miss (19) at 3:30pm
Florida at Florida State (3), 3:30pm (l miss being with my cousins fightin over this game. USArmy and USAirforce.. and grads of both schools.. both Vietnam vets too)
Baylor (7) at Texas Tech, 3:30pm
Michigan Snow (10) at Penn State, 3:30pm
Auburn (15) at Alabama (1), 7:15pm
Oregon (2) at Oregon State, 8pm
TCU (5) stomped Texas, Stanford surprised UCLA (8 but not for long).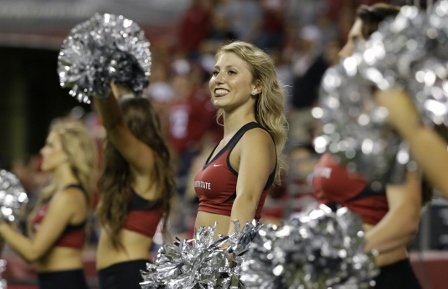 posted by Dave In Texas at
01:07 PM
|
Access Comments