« Food Thread: Mayonnaise [CBD]
|
Main
|
Overnight Open Thread (10-12-2014) – Cartagena Hooker Edition »
October 12, 2014
Gun Thread (10-12-2014)
Kind of meta here - Weird Dave sent me a gun thread to post.
So here goes ...
Mike Hammer posted the link yesterday. He said the place was awesome, but I don't think he meant it because he only posted it one time. We all know Mike isn't serious unless he triple posts. Still, it looks like a place you could happily wander through for....days. North Carolina morons might want to give it a look. Pack a lunch.
Gun of the Week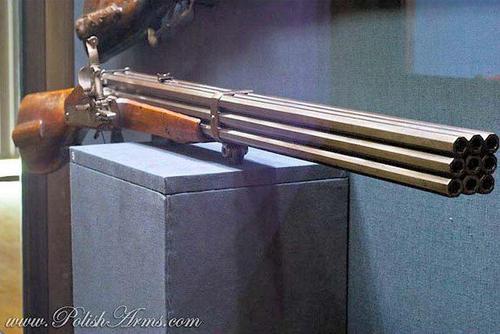 Defensive Gun Use of the Week
Son Shoots and Kills Father While Trying to Protect His Mother

Kyle Ivey, the son, came home unaware of the altercation. He called his mother on his phone and after speaking with her son, Mrs. Ivey returned home. When James Ivey returned he and his son engaged in a physical altercation. This escalated to the point James Ivey armed himself with a rifle and was about to shoot his wife when Kyle yelled at him and James Ivey shot his son, injuring his hand and abdomen. Kyle was able to arm himself with a shotgun and shot his father.
This sounds horrible all the way around, but according to reports, it should be considered a clean, if tragic, shoot. The father had a gun, was violent and threatening the life of his wife, and shot the son before the son killed him. I want to take the son out of the picture for a minute. Suppose he hadn't been there? In all likelihood we would be reading about the death of this woman at the hands of her husband. It's really odd how we war on women conservatives think women should be able to be armed to protect themselves from violent men. Just who is kidding who here?
What Constitutes "Self-Defense"?
I said above that the son shooting his father looks on it's face to be a clean shoot. What actually constitutes justifiable use for a gun for self defense? To find out, we need look no further than AoSHQ blog friend and occasional poster Andrew F Branca, author of the definitive book on self defense, The Law of Self Defense. Andrew lays it out on his website:
the five principles of the law of self-defense: Innocence, Imminence, Proportionality, Avoidance, and Reasonableness. For the prosecution to win on the issue of self-defense it must disprove, using the facts in evidence and beyond a reasonable doubt. the truth of ANY ONE or more of these fundamental principles to be false.
Follow the link to learn more as Andrew explains each point in detail, and remember, if you own a gun, you need to own his book.
Gunhinged, Part I
5 Year Old Draws Gun in School, is Forced to Sign "Suicide and Homicide Contract"
Gunhinged, Part II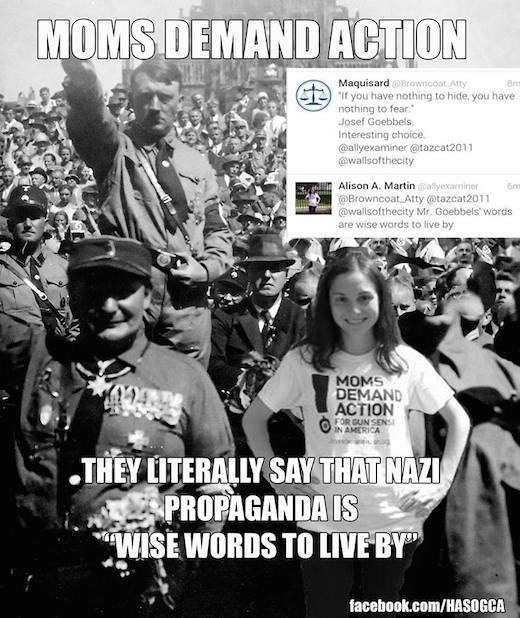 GOTW Answer
That right there is a flintlock volley gun. All of those barrels fire at once, Volley guns were used to clear the decks of enemy ships in 18th century naval combat. That particular gun from the Arms and Uniforms in Poland display at The National Museum in Krakow, but all I could find was the picture, there is no information on who made it or what model it is. If you're interested, here's some information on British Nock Volley Guns, one of which recently sold at auction for $25,000.
Twitter spew @weirddave0. Today's gun thread brought to you by Negotiation: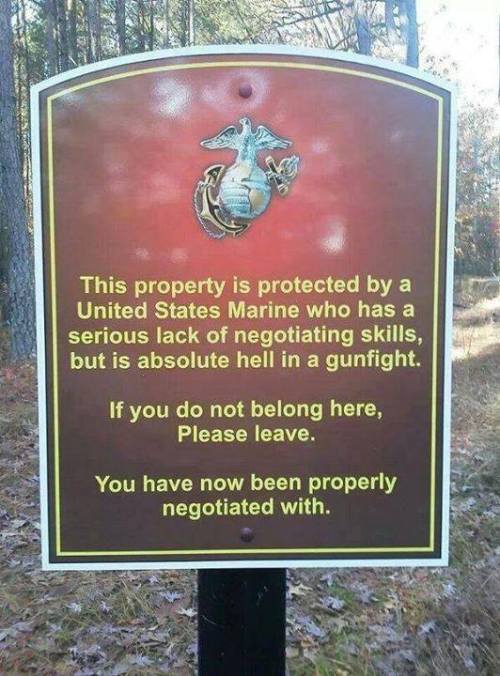 posted by Andy at
06:15 PM
|
Access Comments