« Gun Thread (10-12-2014)
|
Main
|
MondayMorning News Dump »
October 12, 2014
Overnight Open Thread (10-12-2014) – Cartagena Hooker Edition

But it also speaks to the seedy way Obama talks about politics generally. The president loves to denounce a cynical system where politics comes before the public good. He rails about a system where fat cats live by a different set of rules than the little guy, and money buys special treatment and access. But the way he operates runs completely counter to all that. Which is why the only person to come out of this scandal in an honorable light is the Cartagena hooker.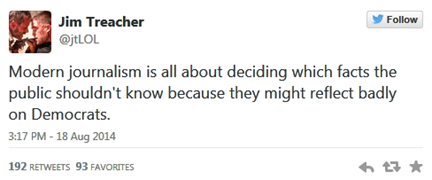 Five Classic Anti-Littering Ads of the 70s
Last but not least is the crying chief in the "Keep America Beautiful" public service announcement.  Yes, the actor was 100% Italian, but we didn't know that, and this message struck a chord among Americans.  The sight of this Native American weeping silently among the refuse that the White Man has brought to his pristine land was powerful.  Today we can mock it for being cheesy, or deride it because of its oversimplification and sensationalism, but the bottom line is that it was profoundly effective.

Why was it so effective?  Why do Gen Exers still remember this commercial so vividly?  Perhaps all the guilt accumulated from the classroom and media was just waiting to explode, and this was the trigger.  Whatever the case, you definitely thought twice before discarding that Twinkie wrapper on the ground.. The haunting image of Iron Eyes was watching you.
One of my favorite ads from my childhood is this award-winning Tennessee anti-litter commercial from 1976:
And since we're now on a video tour through my childhood, here's a follow-up to the 'Tennessee Trash' ad in which the trash man meets Elrod and Elvira from the 70s TN tourism ads:
And here's a classic Elrod and Elvira commercial.
The actor playing Elrod, Russ McCowan, was best known as Sir Cecil Creepe, host of Nashville's WSM horror movie 'Creature Feature'. He was a film editor at the station looking for a creative outlet and he and a young part-time weatherman named Pat Sajak were given free rein to do something with the demographic graveyard hours after the weekend newscasts (later NBC would do the same thing with a young Lorne Michaels). Together they came up with 'Creature Feature' and the character Sir Cecil Creepe. Here's a classic sample:
And guess who the 'scary' guy was at the end - that was a very young Huell Howser of later 'California Gold' fame. He was a reporter at WSM and already doing a proto-version of his later show as you can see here in a pilot for a show he was pitching in the late 70s.
And here he is in a classic episode of 'California Gold' (sorry about the poor video quality). Like Adam Carolla I both mocked and loved Huell at the same (only with more love than mock). From all accounts he was solid, decent guy and the world is a poorer place without him.
For some reason WSM TV  attracted a lot of talent in the 70s - not that they always knew what to do with it.
Chicks Do Love the Bad Boys: Jewish Girl Joins ISIS
Also: Austrian Teen Girls Join ISIS, Get Knocked Up, Have Regrets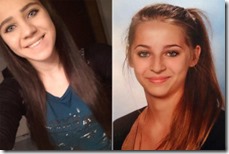 Trivia Question: When Did a Helicopter First Cross the Atlantic?
Answer here.
Who is Jimmy, and Why Does He Crack Corn?
And why should you care?
What Happens When You Take 2nd Graders To a High End Gourmet Restaurant?
"Why are we eating soap right now?"
So You've Discovered You're A 'Scooby-Doo' Villain...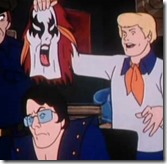 12 Celebs Who Look Just Like Their Famous Parents
I guess there's something to this whole genetics thing after all.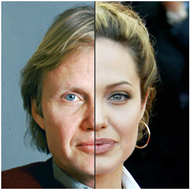 Weekly Commenter Standings
Top 10 commenters:
1 [475 comments] 'Insomniac' [66.71 posts/day]
2 [467 comments] 'ThunderB'
3 [388 comments] 'Anna Puma (+SmuD)'
4 [359 comments] 'Costanza Defense'
5 [353 comments] 'The Progs'
6 [338 comments] 'D-Lamp'
7 [310 comments] 'Misanthropic Humanitarian. We're all hippos rolling down the River '
8 [305 comments] 'Ricardo Kill'
9 [280 comments] 'Tammy al-Thor'
10 [263 comments] 'CPT. Charles'
Top 10 sockpuppeteers:
1 [67 names] 'Doctor Fish' [9.41 unique names/day]
2 [61 names] 'The AoS Hamsters'
3 [41 names] 'Islamic Rage Boy'
4 [34 names] 'The Political Hat'
5 [32 names] 'flounder'
6 [32 names] 'wth'
7 [32 names] 'Adam'
8 [28 names] 'Roger Goodhell'
9 [27 names] 'Costanza Defense'
10 [24 names] 'Nip Sip'
The group. Never heard of it.
Where it's at - the Twitter
Tonight's post brought to you by apostling was hard: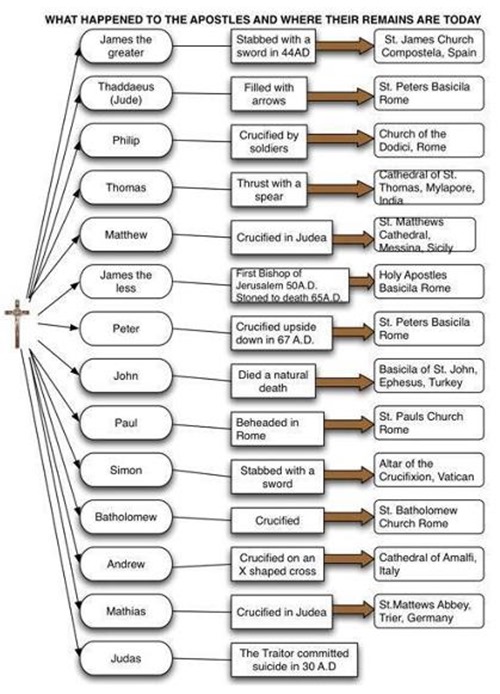 Notice: Posted by permission of AceCorp LLC. Please e-mail overnight open thread tips to maetenloch at gmail. Otherwise send tips to Ace.

posted by Maetenloch at
09:59 PM
|
Access Comments