« Hardy Perennial: Some Prog Sissy Whines that the Star Spangled Banner is Too Militaristic
|
Main
|
Tropical Storm Odile (tmi3rd) »
September 15, 2014
Overnight Open Thread (9-15-2014)
Are we about to learn what happens when the United States goes to war with a commander-in-chief who doesn't really want to go to war? A president who's ordering a particular military action because he feels he has to in order to placate public opinion, but that he has deep doubts about? How can that possibly turn out well?

-- Jim Geraghty

Our Whiney Semi-Retired President
Why can't the world just let him vote Present and get back to his waffles.
Note what a harsh indictment of President Obama that statement is: Obama is "reluctant to decide" because "deciding often forces you into a more one-sided position than you're comfortable with." Of course it does! Before you decide, you can ponder the pros and cons, the one hand and the other hand, the various shades of gray, and leave it at that.

But when you decide, you have to choose: to go to war; to bomb; to take a side; to incur casualties; to face the consequences. When a president makes hard choices that involve life and death, in all likelihood he will be "force[d] into a more one-sided position than [he is] comfortable with." It is always more comfortable to stay on the fence. But making tough decisions, knowing that there are pros and cons, that every course is perilous, and that the consequences of any decision will be mixed, is what we have presidents for. After nearly six years, Barack Obama still doesn't seem to understand that.
A Picture That Makes No Sense to Today's College Students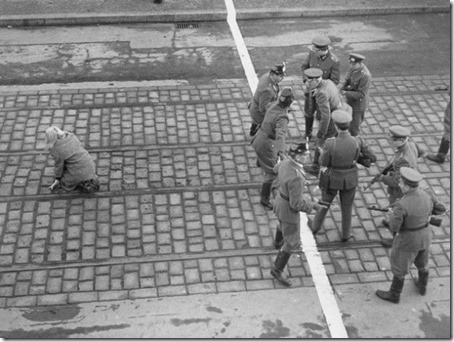 Quite Possibly the Worst Story You'll Read All Week
You have been warned.
But not as powerful as Leftism and Islamophilia. Which is why the Yale Women's Center is trying to bar Ayaan Hirsi Ali from speaking on campus.
There are Army Rangers and Soon Rangerettes
On paper and in public statements they will be held to the same standards as male Ranger School candidates. But the implementation details make it very clear that no Ranger Instructor who values his career will fail a female candidate no matter how much she screws up.
Retrophin's Thiola: How To Use Regulation to Prevent Competition and Rip Off the Public
Retrophin recently purchased the marketing rights to the drug Thiola and they are increasing the price from $1.50 per pill to over $30 per pill. Surprisingly, Thiola is off-patent. Ordinarily, we would expect such a large price increase to be met with entry and price pushed to marginal cost. To enter into the market, however, a generic producer must prove bio-equivalence which requires that the generic producer obtain a small quantity of the branded drug. Branded drug firms don't like competition from generics and they try to impede the process but it's typically not a big deal for a generic producer to obtain some of the branded drug for their bio-equivalence trials.

In 2007, however, the FDA was officially authorized to approve drugs conditional on the firm implementing a Risk Evaluation and Mitigation Strategy (REMS). The FDA approved thalidomide, for example, only if physicians signed a patient-physician agreement and enrolled each of their patient's directly with the producer. Indeed, a unique prescription authorization number was required for each prescription which could be filled only at specially authorized pharmacies. The idea, of course, was to prevent anyone from taking thalidomide during pregnancy. The purpose of the regulation was probably not to create monopoly power but it didn't take firms long to realize that REMS regulations could be co-opted. Simply put, a REMS agreement can make it illegal for generic firms to obtain a sample of the branded drug through ordinary channels. In the thalidomide agreement, for example, it's even the case that all unused thalidomide must be returned to the producer! Retrophin is hoping to use a similar REMS strategy to keep generic competitors out of the market for Thiola.
And note that the author who reported this on Reddit was soon banned from Reddit possibly due to the influence of Retrophin's CEO. Instapundit:
REDDIT IS A KIND OF GOVERNMENT: It's just a lousy, un-transparent, full-of-itself government. Reddit was doing a lot of censorship over the whole GamerGate thing, too.
On one hand I'm surprised that donated organs are only shared within regional districts which means that whether you get a transplant or not can just depend on what state you live in. On the other hand given the huge disparities in organ donation rates why should the south serve as an organ farm for the northeast when they're not willing to donate to save their own neighbors?
The disparities for getting a liver are wide, according to an article published last year in the American Journal of Transplantation that proposed new regional maps. The 90-day probability of a wait-list death for a liver transplant varies from 14 percent to 82 percent among donation service areas, the article noted.

Dr. Seth Karp, director of the Vanderbilt Transplant Center, said reconfiguring liver allocation regions is a more complicated solution than others that should be considered. In Tennessee, around 80 percent of individuals and families say yes when approached about organ donation, he said, which is significantly higher than in California, New York or New England.
Colombia Women's Cycling Team Unveil Their New Uniforms
So I wonder how much they paid for this fashion abomination?
The designer of the uniform for the Colombian women's cycling team decided to put a flesh colour in the most awkward place, which has caused some people to question whether it's sexist.
The skin-toned colour on the kit was located around the groin area and stomach, which made it look like the outfit was see through.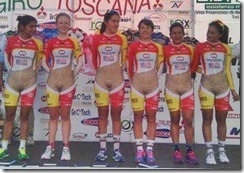 The Yahoo AoSHQ group - it's got electrolytes.
And my twitter thang.
Tonight's post brought to you by me too: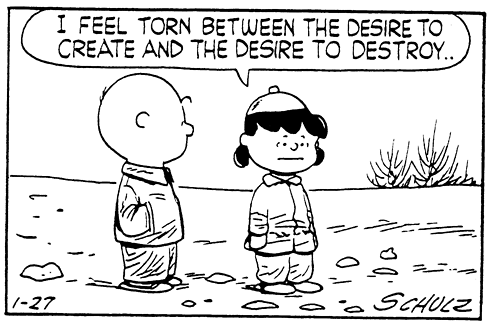 Notice: Posted by permission of AceCorp-Whamo LLC. Please e-mail overnight open thread tips to maetenloch at gmail. Otherwise send tips to Little Ace.

posted by Maetenloch at
09:51 PM
|
Access Comments