« Sunday Morning Book Thread 09-14-2014: Lies of Our Time [OregonMuse]
|
Main
|
NFL Sunday »
September 14, 2014
Sunday Travel Thread: Fabulous Fall Foliage [Y-not]
Greetings traveling morons and moronettes! It's mid-September... that can only mean one thing: Fall foliage season is here and it's fabulous!
I went to college in Vermont so I can state unequivocally that it does, in fact, have the best fall foliage!

But other places have great foliage, too. Here are some examples:

The Berkshires in Western Massachusetts have some great views: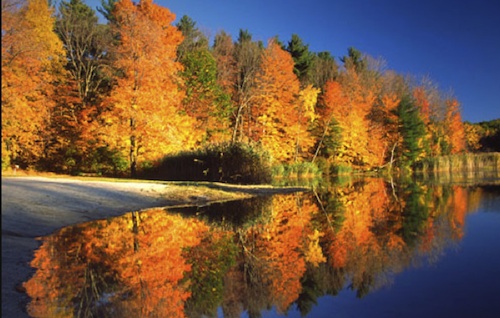 And so do the Great Smoky Mountains: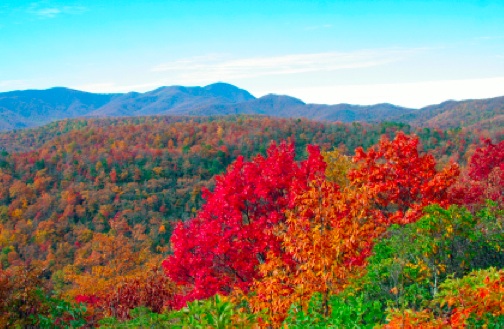 Another place that is known for a lot of maple trees (and might therefore have spectacular displays) is Japan: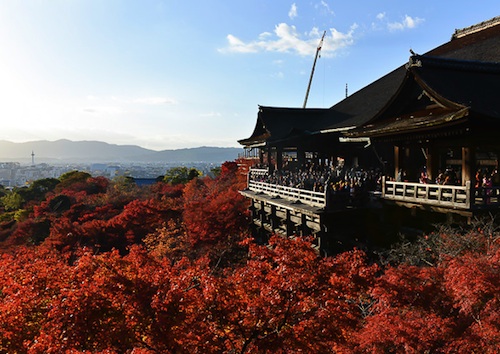 Out West, we are known for brilliant displays from aspens: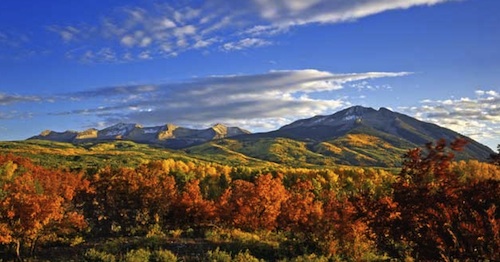 Although I grew up back East, I really love Fall out this way. The contrast between the gold of our aspens, the deep green evergreen trees, and our clear blue sky is spectacular.
**Here's a bonus link: Utah Fall Color guide.**
Orbitz has an online guide to help you find the best places to enjoy fall foliage. And Fodors also has some recommendations of where to go.

How about those of you who don't get the changing leaves display at this time of year? What distinctive sights are at their best at this time of year where YOU live?
For example, I've heard about the Fall Monarch Migration, but have never witnessed it: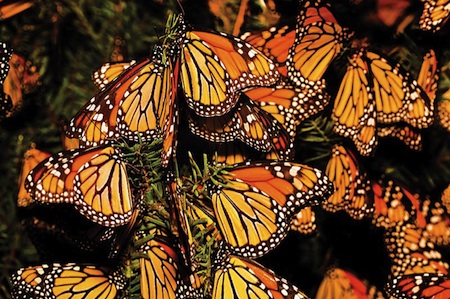 Monarch butterflies are not able to survive the cold winters of most of the United States so they migrate south and west each autumn to escape the cold weather. The monarch migration usually starts in about October of each year, but can start earlier if the weather turns cold sooner than that.

The monarch butterflies will spend their winter hibernation in Mexico and some parts of Southern California where it is warm all year long. If the monarch lives in the Eastern states, usually east of the Rocky Mountains, it will migrate to Mexico and hibernate in oyamel fir trees. If the monarch butterfly lives west of the Rocky Mountains, then it will hibernate in and around Pacific Grove, California in eucalyptus trees.
Have any of you seen the monarch migration?
Here's another natural event that occurs in the Fall, in Australia:
Every year in March or April, just after the full moon, Ningaloo Reef comes alive as more than 200 species of coral spawn, creating an amazing underwater show as the ocean glows pink. Soon after, gentle whale sharks arrive to feed in the rich waters. Whale shark swimming tours operate out of Exmouth and Coral Bay from mid March to mid July. The coral spawning spectacular also takes place for just a few nights on the Great Barrier Reef between October and December. Join a night snorkelling or scuba diving tour for a dazzling up-close encounter.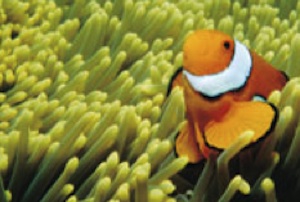 Where do you like to go to enjoy Fall? Any recommendations of scenic drives or picturesque landscapes?

Next week's Travel Thread will be about Fall Festivals, especially Oktoberfests.

posted by Open Blogger at
11:00 AM
|
Access Comments