« Gaming Thread 9/7/2014
|
Main
|
Employing Veterans [Y-not] »
September 07, 2014
Food Thread: NaCl Is You Friend [CBD]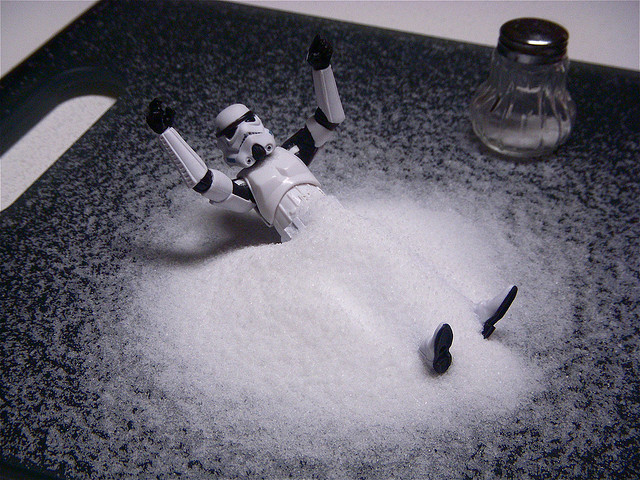 I had a very well-conceived dish recently: an asparagus risotto with shaved Parmigiano Reggiano cheese. The rice was cooked perfectly (not an easy feat), the asparagus was grilled almost to the point of charring, and the cheese didn't overwhelm the dish. Everything was just right, except for one seemingly small detail.....not enough salt.
So the dish turned out bland, boring and thoroughly disappointing. Yes, of course I realized what had happened and immediately added salt, but adding salt at the end is different than cooking with it. And I will bet that I added more salt than the amount needed during cooking!
Salt has been demonized by our government overlords as perhaps the worst single thing we can put in our bodies, rivaled only by cigarette smoke. I won't bore you much with the reality of salt, that most people can eat reasonable quantities of it without any ill effects and, probably, some significant positive effects on overall health.
What I find strange and marvelous about salt is that its effects on food are not limited to savory dishes -- that is obvious: and salt is a great flavor on its own. But try a chocolate chip cookie baked without salt. Awful. Or a blueberry pie, or even whipped cream.
It is a flavor catalyst that gives food its pop, that elevates seemingly boring foods to wonderful heights. No doubt we are programmed to seek it out for physiological reasons, but that doesn't mean that we can't take great pleasure in it separate from the biological imperative.
Try a piece of good bitter chocolate sprinkled with sea salt, or my personal favorite, caramels, dipped in dark chocolate and then sprinkled with coarse sea salt while the chocolate is still soft, so the salt adheres to the chocolate and even melts into the surface. That's a taste sensation that makes me laugh at the government's feeble and ineffectual attempts to nag me to limit my salt intake.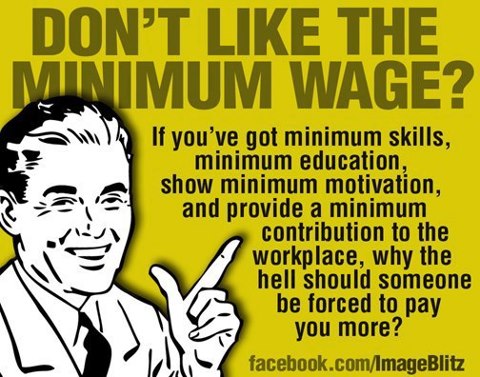 This isn't really food related....it's more of a reflection of the LIV movement. This has been in the news recently, and my only question whenever I hear more of this is: "If you are worth $15/hour, why won't anyone, anywhere else in our huge economy pay you that wage?"
Caramelized Pancetta and Fennel Salad
1 bulb fennel, halved and cut into 1/2 inch wedges
5 slices pancetta
2 cloves garlic, minced
2 tablespoons brown sugar
1 tablespoon extra-virgin olive oil
1/4 teaspoon salt
1/8 teaspoon freshly ground black pepper
5 ounces (about 6 to 7 cups) mixed salad greens
Red Wine Vinaigrette, recipe follows
Preheat the oven to 400 degrees F. Line a baking sheet with parchment paper.

In a medium bowl, toss together fennel, pancetta, garlic, brown sugar, olive oil, salt, and pepper. Place the ingredients on the baking sheet in a single layer.
Cook until the pancetta is crisp and the fennel is caramelized, about 20 minutes (could be longer). Remove from the oven and let cool for 5 minutes.
In a large bowl, place the salad greens, crumbled pancetta, and caramelized fennel. Toss the salad with the Red Wine Vinaigrette and serve immediately.
Red Wine Vinaigrette:
2 tablespoon red wine vinegar
1 tablespoon lemon juice
1/2 teaspoon honey
1/2 teaspoon salt
1/8 teaspoon freshly ground black pepper
1/4 cup extra-virgin olive oil
Mix the vinegar, lemon juice, honey, salt, and pepper in a blender. With the machine running gradually blend in the oil. Season the vinaigrette, to taste, with more salt and pepper, if desired.

posted by Open Blogger at
04:25 PM
|
Access Comments