« No, Stop, It's Too Cute. Stop It Right Now.
|
Main
|
Morning Chitchat 08-01-14 »
July 31, 2014
Overnight Open Thread (7-31-2014)
Children Pose With Their Most Prized Possessions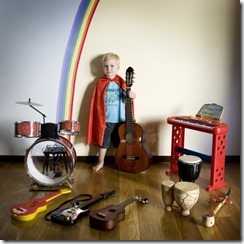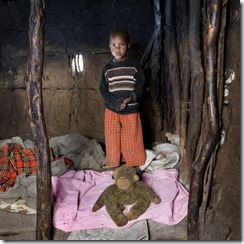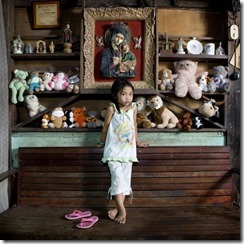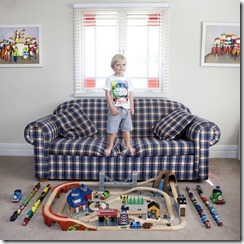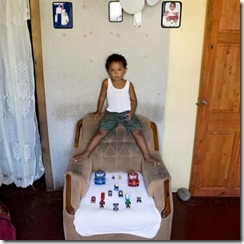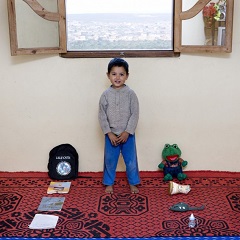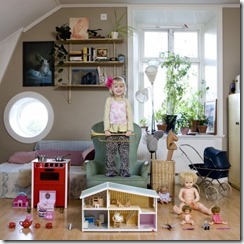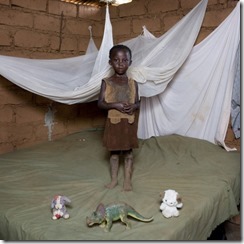 Charles C. Cooke: Smarter Than Thou
Ace mentioned this article a day or two ago but the entire thing is worth reading since it encapsulates so much that is wrong with the left's worship of 'science'. And justifies my dislike of Neil deGrasse Tyson for his arrogant smugness.
"Ignorance," a popular Tyson meme holds, "is a virus. Once it starts spreading, it can only be cured by reason. For the sake of humanity, we must be that cure." This rather unspecific message is a call to arms, aimed at those who believe wholeheartedly they are included in the elect "we." Thus do we see unexceptional liberal-arts students lecturing other people about things they don't understand themselves and terming the dissenters "flat-earthers." Thus do we see people who have never in their lives read a single academic paper clinging to the mantle of "science" as might Albert Einstein. Thus do we see residents of Brooklyn who are unable to tell you at what temperature water boils rolling their eyes at Bjψrn Lomborg or Roger Pielke Jr. because he disagrees with Harry Reid on climate change. Really, the only thing in these people's lives that is peer-reviewed are their opinions. Don't have a Reddit account? Believe in God? Skeptical about the threat of overpopulation? Who are you, Sarah Palin?

...Ironically enough, what Tyson and his acolytes have ended up doing is blurring the lines between politics, scholarship, and culture - thereby damaging all three. Tyson himself has expressed bemusement that "entertainment reporters" have been so interested in him. "What does it mean," he asked, "that Seth MacFarlane, who's best known for his fart jokes - what does it mean that he's executive producing" Cosmos? Well, what it means is that, professionally, Tyson has hit the jackpot. Actual science is slow, unsexy, and assiduously neutral - and it carries about it almost nothing that would interest either the hipsters of Ann Arbor or the Kardashian-soaked titillaters over at E!

Politics pretending to be science, on the other hand, is current, and it is chic.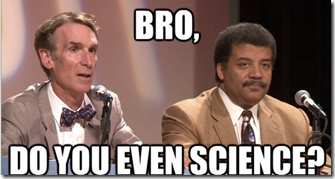 Built on conflicts of interest and barely disguised campaign contributions.
This is what a global political empire looks like.

The Washington Examiner reports that Bill Clinton earned $48 million-from speeches and consulting deals-during his wife's tenure as secretary of state. A number of those speeches were funded by powerful business and political entities with a clear interest in influencing U.S. policy, yet the State Department did not object to any of them, despite policies intended to prevent "potential or actual conflicts of interest."

For example, the Examiner investigation found that Clinton made more than $2 million for a total of eight speeches in Saudi Arabia, Egypt, and the United Arab Emirates. Much of the funding for the speeches came from wealthy investors with close ties to the governments in those countries.

...China was another priority country for Secretary Clinton. During his wife's time at the State Department, Bill Clinton gave four speeches in China or funded by Chinese entities, earning $1.7 million. Organizations with ties to China have donated at least $750,000, and likely much more than that, to the Clinton Foundation. The former president earned $1 million for three speeches financed by Turkish sponsors, as well as $625,000 for two speeches in Russia, including one to a Russian investment bank.
And David Brock's Correct The Record group is ready to defend to the death everything Hillary Clinton has ever said or done using every standard weapon in the Clinton PR arsenal plus a few new ones.
It's not like CTR can force the media to use this material. It can only politely inform the press that it's falling for right-wing spin. CTR's own spin has described an attack on the Clintons' wealth as an attack on the "profoundly American success and philanthropy of Bill and Hillary Clinton," and criticism of her speaking fees as "relentlessly attacking Hillary Clinton for raising money for universities."
Hamas and Libertarian Support of Them
All of what Brook says is true. But as an explanation of libertarian support for Hamas, it begs the question. Why would those who have a deep hatred of government be more supportive of a totalitarian regime than a democratic one?
Well Libertarians do have a large contingent of kooks who have glommed onto libertarianism mostly because they don't fit in anywhere else. And kookdom and Jew hatred go together like peanut butter and chocolate.
Also No More US Visas For Israelis
Until this whole Gaza thing is cleared up I guess.
"Due to the current security situation in Tel Aviv, U.S. Embassy Tel Aviv remains open but is operating at reduced staffing until further notice, and has canceled routine visa application processing and American Citizen services," the statement says. "Emergencies involving an American citizen and visa applications will be considered on a case by case basis."

The statement surfaces in the midst of both souring US-Israel relations and an already-pressured visa crisis, which has seen the visa process for Israelis grow more and more difficult over the past year.

In April, US Secretary of State John Kerry announced an internal review into claims that hundreds of young Israelis were being barred from entering the US for political reasons.
Of course, refusing to accept that you've made an enormous mistake is natural behavior. But at some point, you have to be able to see the obvious.

Other people could, which is why CBS retracted the story, why Mapes and Rather were pushed out, and why the consensus among journalists -- from conservative magazines to Mother Jones -- is that the documents were faked and Mapes was had. It would be a pity if Hollywood made the same blind mistakes that destroyed several distinguished careers in New York. I know that the film production company for this project is called Mythology Entertainment. That said, the journalists who deserve to have their stories told are the ones who dug into the provenance of these memos and exposed them for what they actually were.
Need $500? Well NY Wants You to Rat Out Your Hoarding Neighbors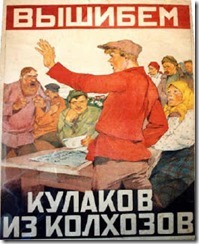 Wait - You Mean It Was All a Ginned Up Political Lie?
Add to that, Donna Brazile's confession at CNN.com last year that despite her party's efforts, particularly by its operatives with bylines to portray things otherwise at the time for cheap (and ultimately successful) political gain, that "Bush came through on Katrina."
Best Legal Smackdown Letter Ever
Context here.
What Happens When ISIS Runs Out of Holes
They go to the river.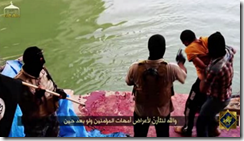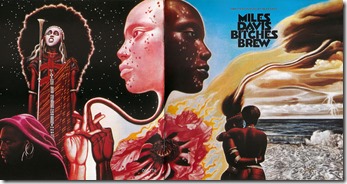 A Guide to the Female of the Species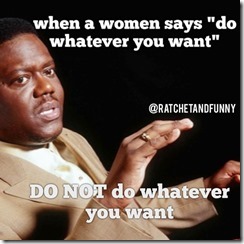 Yahoo group. That is all.
Come on be a smartie and join the yahoo group party! For the children.
And my lo-fi Twitter spew.
Tonight's post brought to you by licenses: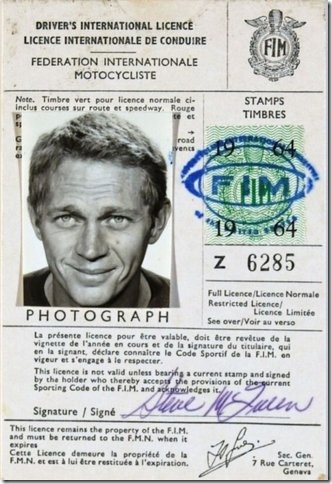 Notice: Posted by permission of AceCorp LLC. Please e-mail overnight open thread tips plus $1 for S&H to maetenloch at gmail. Otherwise send your scraps to BizarroAce. Do not taunt happy-fun ball.

posted by Maetenloch at
10:14 PM
|
Access Comments