« Okay So Here's The Good News -- We're All Doomed
|
Main
|
Overnight Open Thread (7-28-2014) »
July 28, 2014
I Know You're Not Going to Be Able to Believe This, But There's a Comic Book Series Debuting on TV
This is "Constantine," on NBC, from DC's "Vertigo" imprint, a "Mature"-oriented imprint where they're allowed to say "Bollocks" during standard comicbook shenanigans.
Eh.
Seriously this bubble is getting way too big. I actually know who Constantine is. I've read like three of the comics.
I think the character is kind of okay (for comic book characters, I mean).
But seriously-- in one year, Ant-Man will come out, a major motion picture starring Paul Rudd and Michael Douglas. Douglas plays the original Ant-Man, noted wife-beater Henry Pym (seriously Pym beat up his wife in the comics), and, to get away from all that baggage, Rudd will play a successor character, a thief who stole Ant-Man's Ant Potion, or whatever the hell it is.*
Ant-Man.
John Constantine is now a tv series, and Ant-Man (Ant-Man!!!) is now a major movie.
Come on now. Come on.
Remember when it was virtually impossible to even get a live-action Spider-Man production in the works?
Now we've decided Ant-Man deserves his own movie.
That's how far we've come.

* I actually know what the hell it is that permits Ant-Man to shrink down to Ant-size. It's Pym Particles, but I want to pretend I don't know that.
I think I'm a self hating nerd. The crowd at Comic Con cheers the disclosure that Doctor Fate might show up in Constantine (late in the panel).
Now, I'll admit it: I do have some idea who Doctor Fate is. He's a superhero sorcerer, like Doctor Strange. (Fate came first.)
But should The American Public know this, or just silly dorks like me?
I feel like I'm somehow a vector for a terrible disease. I feel partly responsible for this madness.
Oh: Wonder Woman's costume below.

They also released a picture of Wonder Woman's costume from Batman Vs. Superman. Don't ask me why Wonder Woman is in a move called Batman Vs. Superman. (I'm sure the answer has something to do with getting an Avengers-like JLA film into production as soon as possible -- without each character getting an introductory movie.)
So this is what she'll look like.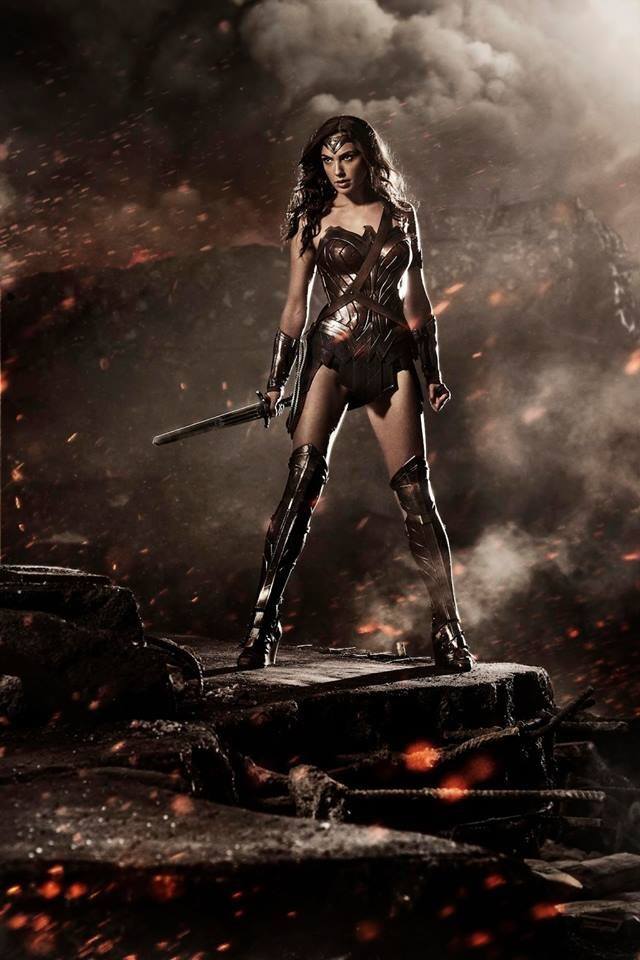 The colors are wrong but Zach Snyder gets all the colors wrong. That's kind of His Thing.
It looks okay, though.
Hooboy: Gal Gadot is, it turns out, an Israeli model/actress. She recently tweeted out messages in support of Israel.
You can imagine how that turned out.

posted by Ace at
07:07 PM
|
Access Comments