« Spaced-Out Challenge: The Summer Sky for Beginners With Binoculars
|
Main
|
Top Headline Comments 7-28-14 »
July 27, 2014
Overnight Open Thread (7-27-2014) – Fiddlin' While The World Burns Edition
Well, what's going on in the world is of very little interest to President Fundraiser. He's got other priorities, and the rest of the planet, as I believe it's marked on the State Department maps, can go take a hike. There's a vacuum of American power. And John Kerry is the physical presence of American absence. Nobody wants to see him. Nobody wants to do the handshake. Nobody wants to pose for photographs.

-- Mark Steyn in The Absence of America
White House Requests That Congress Repeal the 2002 Law Authorizing the Use of Military Force in Iraq
Despite warning about the dangerous rise of ISIS in Iraq. And members of Congress like Buck McKeon are wondering WTF Obama and Susan Rice are thinking:
When Speaker Boehner told me about Ms. Rice's letter, I thought he was joking.

Obama Administration officials are warning us daily that the Islamic State in Iraq and Syria is '"worse than al-Qaeda" and an extreme threat to the American people. The American people aren't worried that the President will send the military back to Iraq. They're worried about a deadly terrorist state that can hit us from Wall Street to Main Street. They're worried that this President refuses to do anything, at anytime, in any way, to stop the flood of national security crises that are popping up around the globe.

Why on earth is the President's national security adviser pleading with Congress to help build Americans' confidence that the President will not confront a clear and present danger to the United States? He needs no help there. Where is her plan to stop this looming threat? Where is her request for additional intelligence, surveillance, and reconnaissance assets to monitor the situation? Why isn't she over here, building support to stop a common enemy? Why is she fighting Congress instead of ISIS? Why on earth is she refighting the 2003 Iraq War in 2014?

This isn't just absurd. We're past absurd. This is dangerous. This Administration is fiddling while the world burns, and now they're demanding Congress play with them.
WRM Eviscerates 'Smart Diplomacy' and the MSM
[L]uckily for Team Obama, the mainstream press would rather die than subject liberal Democrats to the critiques it reserves for the GOP. So instead, as Libya writhes in agony, reputations and careers move on. The news is so bad, and the President's foreign policy is collapsing on so many fronts, that it is impossible to keep the story off the front pages. "Smart diplomacy" has become a punch line, and the dream Team Obama had of making Democrats the go-to national security party is as dead as the passenger pigeon. But what the press can do for the White House it still, with some honorable exceptions, labors to accomplish: it will, when it must, report the dots. But it will try not to connect them, and it will do what it can to let all the people involved in the Libya debacle move on to the next and higher stage of their careers.
As Insty says if you want a government held accountable by the press, elect Republicans.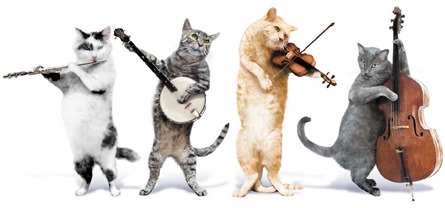 What The Hell is Wrong with Wisconsin?
The fascism is strong in that state.
Wis. police chief pleads no contest in Tea Party flap. "A police chief in Wisconsin pleaded no contest Friday to a charge that he signed a local Tea Party leader up on gay dating, pornography and federal health care websites."
Why Are the Spanish so Racist?
That they're willing to use force to protect their own border.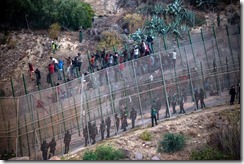 College Graduates - Get Used to the New Normal
Courtesy of your dreamboat candidate, President Golfing Hussein Fundraiser.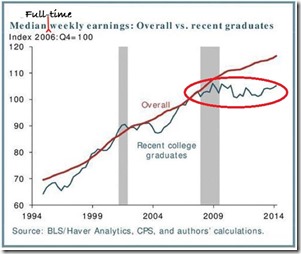 Just for different reasons.
In other words, liberals wish America had a people worthy of their government, while conservatives wish America had a government worthy of its people. That's true of Americophiles on both sides of the Atlantic.
David Brooks: The American People Are Holding Back America
From the vision the elite have for her.
Why has the Senate been unable to pass anything? According to an extraordinary panel of mainstream media personalities, it's the fault of Republicans, or of the American people.

..."I used to think the problem was Washington," added New York Times columnist David Brooks. "Now I think the problem is the country."
Canadian Fertility Clinic Bans Miscegenation
A single woman in Calgary who sought in vitro fertilization at the Regional Fertility Program was told she could only use sperm donations from donors who match her own race, the Calgary Herald reports.

..."I'm not sure that we should be creating rainbow families just because some single woman decides that that's what she wants," he said. "That's her prerogative, but that's not her prerogative in our clinic."

Greene added that the clinic's doctors feel "a child of an ethnic background should have the ability to be able to identify with their ethnic roots."

The clinic's policy has existed since it opened in the 1980s, and its website elaborates on the guideline: "it is the practice of the Regional Fertility Program not to permit the use of a sperm donor that would result in a future child appearing racially different than the recipient or the recipient's partner."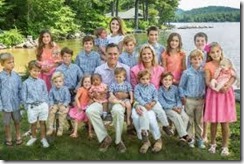 Whew: Russia Regain Control of Rogue Gecko-Sex Satellite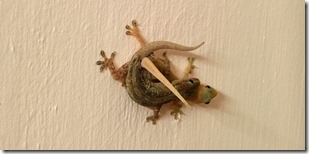 Like tribbles I guess.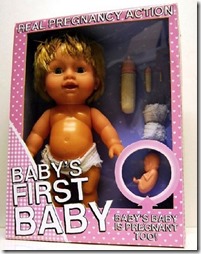 First World Problems: Feminists Worry That Disney Movies Are Making Girls Heterosexual
Via the tyranny of heteronormativity. But isn't gender just a social construct anyway?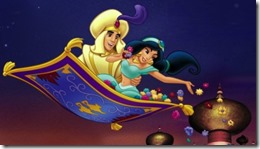 The Top 20 Gratuitous Nude Scenes Of The 1980s
Which was truly the decade of the totally-non-sequitur-but-still-loved-and-appreciated-oh-yes nudie scene. NSFW due to occasional gratuitous nip slips.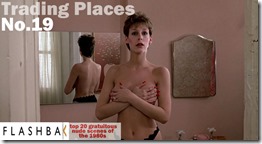 Weekly Commenter Standings
Top 10 commenters:
1 [465 comments] 'TangoNine' [65.29 posts/day]
2 [425 comments] 'Vic'
3 [416 comments] 'Anna Puma (+SmuD)'
4 [395 comments] 'Mike Hammer, etc., etc.'
5 [394 comments] 'Costanza Defense'
6 [385 comments] 'logprof'
7 [367 comments] 'Nip Sip'
8 [351 comments] 'J.J. Sefton'
9 [327 comments] '---'
10 [311 comments] 'rickb223'
Top 10 sockpuppeteers:
1 [129 names] 'The Political Hat' [18.11 unique names/day]
2 [122 names] 'logprof'
3 [63 names] 'NTTAWWT'
4 [62 names] 'Shecky Soetoro'
5 [58 names] 'Nip Sip'
6 [57 names] 'Apply pressure to reduce swelling'
7 [45 names] 'Doctor Fish'
8 [43 names] 'andycanuck'
9 [40 names] 'Costanza Defense'
10 [36 names] 'Bob's House of Flannel Shirts and Wallet Chains'
The group. Never heard of it.
Where it's at - the Twitter
Tonight's post brought to you by the importance of marriage: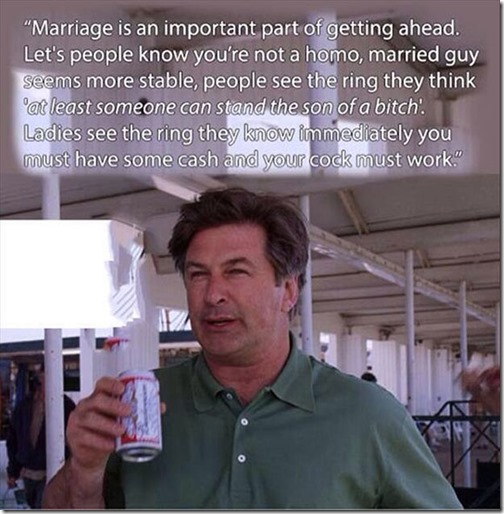 Notice: Posted by permission of AceCorp LLC. Please e-mail overnight open thread tips to maetenloch at gmail. Otherwise send tips to Ace.

posted by Maetenloch at
10:38 PM
|
Access Comments