« An Oral History of Galaxy Quest
|
Main
|
Top Headline Comments 7-25-14 »
July 24, 2014
Overnight Open Thread (7-24-2014)
"[That] I didn't shoot Henry Clay and I didn't hang John C. Calhoun."

-- Andrew Jackson on his regrets after eight years of being president.
"Galaxy Quest" is the seventh greatest "Star Trek" movie ever made, according to Trek fans [who voted at] this past weekend's Star Trek 2013 Convention in Las Vegas.
Top Men Have Putin Right Where They Want Him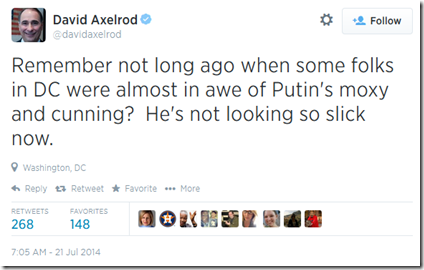 Hillary Clinton Less Popular than Darth Vader
The hits keep coming for the elderly millionairess. But on the positive side she does beat Rand Paul, Emperor Palpatine and ties Boba Fett.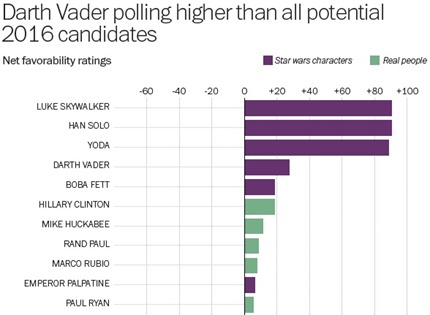 Dutch Call For Putin's Daughter to be Deported
Apparently his oldest daughter lives in Holland with her Dutch boyfriend.
The 29-year-old, the eldest of Mr Putin's daughters, shares a penthouse apartment in The Hague's affluent suburb Voorschoten with her boyfriend Jorrit Faassen.

Mr Faassen has held top jobs at Russia's state-owned Gazprom energy company and Stroytransgaz, a pipeline-construction company.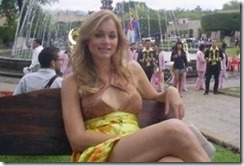 Mobile Cupcake Bakery Rants Against Zionists and the German Soccer Team
Why the Germans? (a riff on this old joke).
Kimberly S, gate C39, DEN: Worst Southwest Gate Attendant Ever
Duff Watson is an elite 'A-List' flier with Southwest and so when he was flying from Denver to Minneapolis with his kids he asked if they could priority board with him. Not only did the gate agent refuse to let them but apparently she was quite rude about it. Enough that Watson tweeted a complaint about her service: 'Wow, rudest agent in Denver. Kimberly S, gate C39, not happy @SWA'. Apparently she got wind of it and had Watson and his kids pulled off the plane before it took off and threatened to have him arrested as a 'security threat' unless he deleted the tweet.

Facing the prospect of being taken into custody and missing the flight he complied. But he wasn't happy about it and Southwest has since apologized and tried to buy him off with $150 worth of vouchers. Now perhaps Watson was demanding - or maybe even an asshole - but that doesn't justify the petty thuggery of the gate agent, Kimberly S.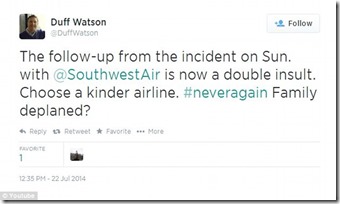 Gawker: Israel Should be in Germany
Some will say that Israel had to be located where it is now, because of the "Holy Land" and all that. Well, sorry-a mystical and empirically unjustified belief in the "holiness" of some particular place is not a reason to march in and take it from someone else, by force. Grow up.
Well if homelands are now fungible, then I can think of a whole lot of populace rearranging that needs to be done. Oh yes.
Now the EPA is Having Hard Drive Problems Too
Modern Times: Armed Doctor Stops PA Hospital Killer; Faces Loss of Job, License to Practice Medicine
Also How Fucked Up Was the Response to the Navy Yard Shooting?
At least as much as you probably imagined.
160 cameras, and no one watched.

A private security guard was in an office with monitors showing the feeds from 160 security cameras while the shootings occurred. Those cameras, police now know, covered almost every inch of Building 197 and were documenting in real time every move by gunman Aaron Alexis. But the guard locked the door, hid and notified no one that he was there with access to the information.

The lack of access to the camera feeds severely affected how hundreds of officers advanced on the shooting scene. ...It also would have shortened by hours the work of police to dismiss conflicting reports that more than one shooter may have been in the building.

The guard is not identified in the report.
Sierra Leone's Chief Ebola Doctor Catches the Ebola Virus
Health Minister Miatta Kargbo called Khan a national hero and said she would "do anything and everything in my power to ensure he survives".

Khan told Reuters in late June that he was worried about contracting Ebola. "I am afraid for my life, I must say, because I cherish my life," he said in an interview, showing no signs of ill health at the time.

"Health workers are prone to the disease because we are the first port of call for somebody who is sickened by disease. Even with the full protective clothing you put on, you are at risk."

Three days ago, three nurses working in the same Ebola treatment centre alongside Khan died from the disease.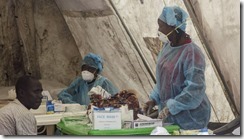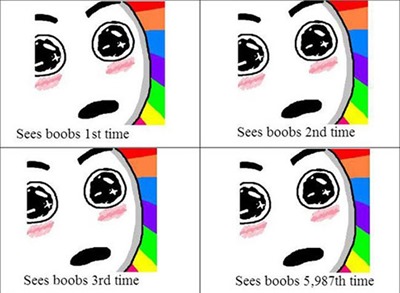 17 Secrets of a Competitive Eating Champion
3. WATER IS A COMPETITIVE EATER'S MOST IMPORTANT TRAINING TOOL.

It's probably not a surprise that the typical human stomach can't hold the 30 or more hot dogs that competitive eaters routinely wolf down. After watching that first Nathan's competition, Salem decided he was going to try, right then, to eat 20 hot dogs and buns. "I did three or four and I was like, 'I'm done,'" he says. "I couldn't continue." He needed to increase his stomach capacity, which he did by drinking large amounts of water. Salem worked his way up to a gallon, which he can now drink in under a minute-and does so almost daily when he's preparing for a competition.

"You have to go up and up and up," he says. "It's conditioning. Most people can work their way up to a gallon in a month. A gallon weighs eight pounds. In the majority of contests, we're not consuming that amount of capacity. Joey Chestnut will consume maybe 5 or 6 pounds. If you do a gallon of water, you're competitive with most of the eaters." (He stresses that this strategy is for the pros-you definitely shouldn't try it at home!)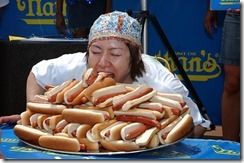 Or just peak hypocrisy?
It's difficult to gauge just how pornographic contemporary American culture is. Reliable statistics are scarce (more on this later), but it seems clear that the vast majority of Internet-savvy men use online pornography regularly, along with a strong minority of similarly situated women. I suspect most readers will find these estimates credible and in accord with their experience.

Yet, according to Gallup's recent moral acceptability survey, pornography still rates as "largely unacceptable," a category that includes teenage sex and cloning animals. With only 33 percent of respondents affirming its acceptability, fewer people consider viewing porn morally acceptable than say the same about abortion (42 percent), physician-assisted suicide (52 percent), and the death penalty (61 percent). Over time, porn's moral acceptability has barely budged even as accessibility has soared, shifting from 30 percent to just 33 percent over the past four years.
Now, pornographers will always find creative ways to drive traffic to their product, so the impact of Google's decision on the accessibility of porn will not be great. It is what this move signals about acceptability that is important. By specifically isolating it from all other online content, Google is affirming what we desperately don't want to be true, but suspect is true: porn is qualitatively different from other forms of digital entertainment.

...This marks the first time in recent years that a corporation of such power and prestige has arrayed its forces against those of sexual liberation. Whether Google's power will be sufficient, or whether the decision will encourage other corporations to move against porn, remains to be seen. But, in combination with porn's surprisingly fragile cultural position, Google's move against the industry allows us to speculate that peak porn just may be on the horizon.
Always in the last place you look.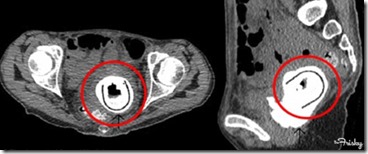 Yahoo group. That is all.
Come on be a smartie and join the yahoo group party! For the children.
And my lo-fi Twitter spew.
Tonight's post brought to you by perfect endings: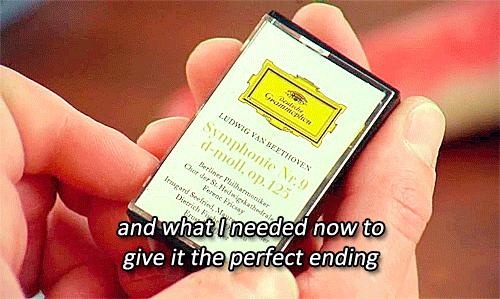 Notice: Posted by authority of Zod. Send your offerings to BizarroAce. Happy-fun ball is currently on vacation.

posted by Maetenloch at
10:12 PM
|
Access Comments