« WSJ Op-Ed: Hey, Conservatives, Stop Beating Up on Crony Capitalism
|
Main
|
Top Headline Comments (7-22-2014) »
July 21, 2014
Overnight Open Thread (7-21-2014)
"The bear is loose!" President Obama has been saying, whenever he leaves the White House to visit Starbucks, or sandwich shops, or burger joints, or BBQ shacks, or neighborhood diners, in his increasingly rote and pathetic attempts to "connect" with "real people." Obama, we have been told, is frustrated, "restless," bored with the responsibilities and chores of office. He thinks of himself as the bear-intimidating, wild, untamed, roving-escaping his den. But he is flattering himself. Obama is not the bear. He is the cub: aimless, naive, self-interested, self-indulgent, irresponsible, irresolute. The bear is in Moscow.

-- Matthew Continetti
We might as well replace the civil service with the spoils system. Because right now, we've just got a one-party spoils system.

-- Glenn Reynolds
After 2000 years there are no more Christians in Mosul, Iraq.
In a sort of reverse Passover, ISIS activists have marked the homes of Christians with the letter N for "Nassarah," an Islamic term for Christian, to identify the homes whose inhabitants were to be slaughtered.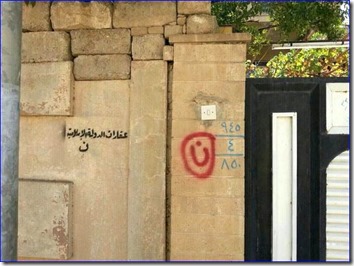 In Mosul, ISIS has decreed that Christians must convert to Islam, acknowledge their status as dhimmis and pay the Jizyah tax, or be beheaded. This shouldn't be surprising; it is nothing more than what the Koran prescribes. To their credit, Mosul's Christians have mostly left their homes behind and fled toward Kurdish-controlled areas where they believe they will be safe.
Oh Boy: 'Chelsea' Manning to Begin Gender Switch Treatment in Prison
Sure betray your country by leaking national security documents, go to prison for 35 years, and we're still unable to deny you sexual reassignment treatments or anything else for that matter.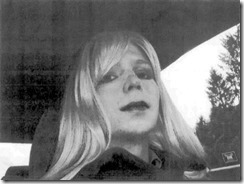 The Federal Government Wants Shippers to Snoop on Your Packages
Or else be indicted for not doing so like FedEx.
Back in March of last year, we were somewhat disturbed by UPS agreeing to forfeit $40 million to the US government for shipping drugs from "illegal internet pharmacies." Not that such drugs or pharmacies should be legal (that's a whole different discussion), but it's insane to pin the blame for the shipments on the shipping company, whose sole job is to get packages from point A to point B. In fact, we don't want shipping companies to be liable for what's in packages, because then they have not just the incentive, but the mandate to snoop through all our packages.

Apparently, FedEx was unwilling to fall on its sword and cough up a similar amount to the US government, so the DEA and DOJ have announced they've gotten a grand jury to indict the company for delivering drugs associated with internet pharmacies. You can read the full indictment, which tries to spin a variety of stories into evidence that somehow FedEx "knew" what was in those packages.
Why We Should Abolish the Corporate Income Tax
In 2013, the corporate income tax brought in $274 billion, slightly less than 10 percent of total federal revenue. Yet the endless arms race between the IRS and corporate attorneys and accountants consumes huge amounts of money, resources, and labor and vastly distorts the business environment.
UN Finds Rockets in a UN School, Returns Them to Hamas
Of course. To do any less might somehow in some fashion possibly help the Juice. And that is against the unofficial UN charter.
University of Wisconsin Faculty Votes to Apportion Grades by Race
That framework includes eight essential "working definitions," among them the already-discussed diversity, as well as others: "compositional diversity," "critical mass," "inclusion," "equity mindedness," "deficit-mindedness," "representational equity," and "excellence."

Let us take a closer look at one of these working definitions included, namely "representational equity."

It calls for "proportional participation of historically underrepresented racial-ethnic groups at all levels of an institution, including high status special programs, high-demand majors, and in the distribution of grades."
Maybe they should simply cut to the chase and start just handing out Bachelors of Thinkology to their favored minorities.
He was one of the few major actors who could seamlessly switch between TV and movies. And one of the last Hollywood actors who was also a combat veteran:
Later, he joined the National Guard serving seven months in the United States. He then went to Korea for 14 months in the Regular Army, serving in the 5th Regimental Combat Team in the Korean War. He was wounded twice, first in the face and hand from shrapnel fire from a mortar round, and second on April 23, 1951, in the buttocks from friendly fire from U.S. fighter jets as he dove headfirst into a foxhole. Garner was awarded the Purple Heart in Korea for the first injury. For the second wound, he received a second Purple Heart (eligibility requirement: "As the result of friendly fire while actively engaging the enemy"), although Garner received the medal in 1983, 32 years after his injury. Garner was a self-described "scrounger" for his company in Korea, a role he later played in The Great Escape and The Americanization of Emily.
Here's a classic Garner scene from The Americanization of Emily.
The Happiness Benchmark by State
How much money do you need to make before you start maxing out your monetary happiness?
Despite the saying, money can buy happiness-but only up to a certain point. For each state, the annual salary you need to make before more money won't make you any happier is contingent, understandably, on the cost of living. The Huffington Post developed this map to show the happiness-plateau salary for each state based on new analysis by Doug Short, vice president of research at investment group Advisor Perspectives. Short's analysis combines the findings of a 2010 Princeton study by Daniel Kahneman and Angus Deaton, which set the national "happiness-benchmark" at $75,000 per year, with data about the cost of living in each state.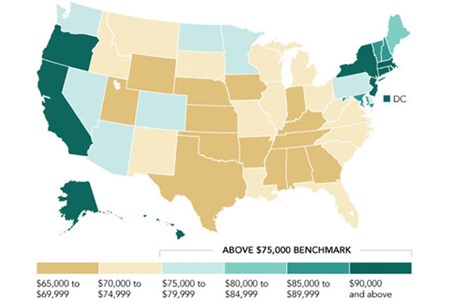 How the Japanese Coast Guard Deals With Intruding Ships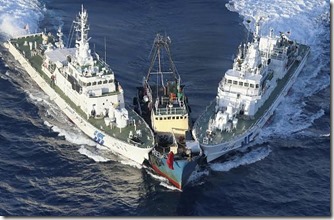 Sadness: The Original Rickroll Video Is Now Gone From YouTube
After 7+ years someone finally claimed copyright on it.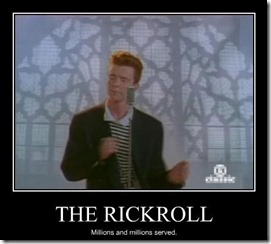 The Yahoo AoSHQ group - it's got electrolytes.
And my twitter thang.
Tonight's post brought to you by how the Bank of Taco Bell came to be: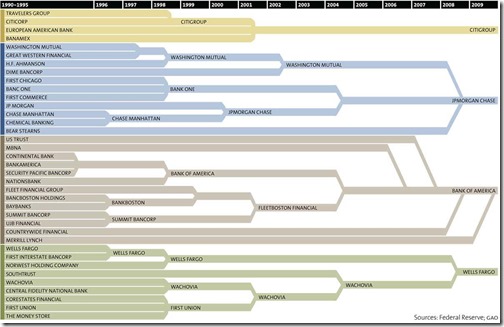 Notice: Posted by permission of AceCorp LLC. Please e-mail overnight open thread tips to maetenloch at gmail. Otherwise send tips to Ace.

posted by Maetenloch at
10:46 PM
|
Access Comments