« Wednesday Morning News Dump
|
Main
|
ICYMI: @DaveInTexas on the Veterans Administration »
July 16, 2014
66 Years
In 1903 Wilbur and Orville made their machine of cloth and wood and wires fly a couple hundred feet in the sand dunes of Kill Devil Hills.
Sixty six years later we sent men to the moon.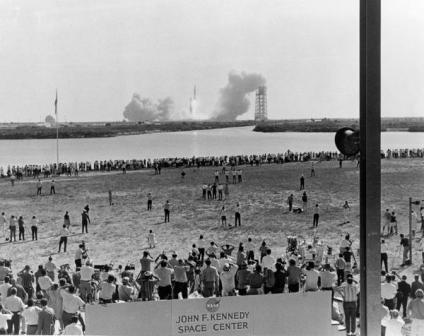 Gabe keeps telling me and the rest of the dorks we're gonna have a space flight focused podcast someday. Monty has some interesting thoughts on it and by interesting I mean weird and depressing (it's Monty). Should be fun though.
Couple of days ago Astronaut Buzz Aldrin talked space with space.com. My favorite question was "do you have a dog or a cat named Fuzz Aldrin?" (not really but it did make me laugh)

posted by Dave In Texas at
09:45 AM
|
Access Comments