« Recycled Ploys: Lois Lerner's Former Co-Worker at the FEC Also Had Her Hard Drive Recycled During an Inquiry
|
Main
|
Top Headline Comments 7-16-14 »
July 15, 2014
Overnight Open Thread (7-15-2014)
Quote of the Day - Model Trains for Your Soul
The first is that while the religious right views religion as a fundamental, and indeed essential, part of the human experience, the secular left views it as something more like a hobby, so for them it's as if a major administrative rule was struck down because it unduly burdened model-train enthusiasts. That emotional disconnect makes it hard for the two sides to even debate; the emotional tenor quickly spirals into hysteria as one side says "Sacred!" and the other side says, essentially, "Seriously? Model trains?" That shows in Justice Ruth Bader Ginsburg's dissent, where it seems to me that she takes a very narrow view of what role religious groups play in the lives of believers and society as a whole.

-- Megan McArdle on Who's the Real Hobby Lobby Bully?
The Lie at Heart of "Immigration Reform" Exposed
The lie is the assumption that, once current illegals get their legalization, pro-immigrant activists in both parties will continue to support the second half of the bargain, the increased security.

The chaos in Texas shows they won't. Faced with a clear hole in the border - with a wave of tens of thousands of undocumented Central Americans crossing into the U.S. in order to get in line for hearings years from now, which they likely won't attend while they continue to live here - pro-reform activists have scrambled, not to show their border security bona fides, but to generate arguments and outbursts designed to let the new wave stay.
Note that even in the Ellis Island days the US never accepted unaccompanied children as legal immigrants.
'Phatics' and Other Social Positioning Signals
From the 'racist ice cream' article by John McWhorter linked last night.
However, the idea that America needs a grand conversation about race remains gestural rather than pragmatic. Linguists have a term, phatic, for utterances that only serve a social function, rather than conveying information. "How are you?" is the classic example: one is less interested in knowing the answer than in simply acknowledging the presence of the other person. The idea of a national conversation on race-which quick reflection confirms could never happen and would solve no problem, anyway-only makes sense as phatic. The content of the utterance is less the point than its intent.
A few years ago I listened to his Great Courses lecture series on Linguistics and really enjoyed it. I suspect that McWhorter at his core has conservative values but being that a) he's black and b) an academic he's not free to express them without the proper couching in liberal verbal padding.
How The VA Deals with Congressional Investigators
They order employees not to speak with them, they threaten whistleblowers, and they spy on the investigators' communications.
Congressional staffers investigating data falsification and whistleblower retaliation at the Department of Veterans Affairs regional office in Philadelphia were given a workspace there that was wired with activated audio microphones and video cameras, the chairman of the House Committee on Veterans' Affairs said Monday.

Committee investigators also glimpsed a notebook used by the agency's regional director that bore written instructions to ignore their requests for information, Rep. Jeff Miller, R-Fla., said during a late-night hearing.

Miller, chairman of the veterans committee, said he is "shocked" by the directives from VA officials to ignore congressional investigators.

"You will not ignore this committee anymore," Miller said to Allison Hickey, VA's under secretary for benefits, who testified at the hearing.

Miller sent two committee staff members to the Philadelphia facility July 2 to determine whether claims-processing data was being falsified to hide long delays and errors that could cost veterans the benefits they deserve because of illnesses or injuries linked to military service.
Before the meeting began, one of Miller's staffers, Lauren Rogan, went to the bathroom, where she saw a notebook by the sink that included the phrase "ignore Rory," a reference to her colleague Rory Riley.

Circled at the top of the page were the names of two whistleblowers who were cooperating with the committee to expose improper processing of veterans claims in a way that improved agency statistics but did not resolve the cases.
The VA is like a fractal of corruption - at every level and every scale from top to bottom there's thuggery and shameless corruption. As an organization it's simply not reformable and ought be shut down before its veteran body count goes any higher.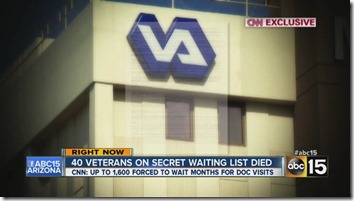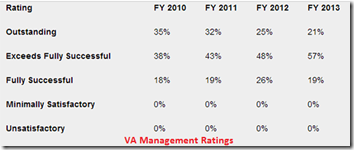 Democratic Operatives With Bylines
Juliet Eilperin at the Washington Post gained some amount of notoriety earlier this year after she penned an embarrassing and now-debunked attack on Charles and David Koch, the libertarian-leaning bogeymen of the left.

And now she has authored what may be this year's silliest puff piece for the Obama administration.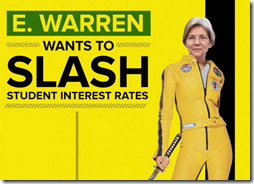 Obama had maybe 5 or 6 speeches in him that he could perform excellently but that was pretty much it. Now it's just all copy-and-paste permutations of the same old bullshit lines that the press used to wet themselves over.
Poltergeist Under Couple's Bed Turns Out to Be Meth Addict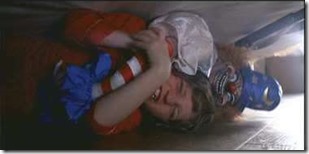 The caboose classes revolt on a perpetual train to nowhere.
In this sci-fi epic from director Bong Joon Ho (The Host, Mother), a failed global-warming experiment kills off most life on the planet. The final survivors board the SNOWPIERCER, a train that travels around the globe via a perpetual-motion engine. When cryptic messages incite the passengers to revolt, the train thrusts full-throttle towards disaster.
Surprisingly it's getting a 97% positive rating on Rotten Tomatoes so I'm intrigued. (thanks to rdbrewer)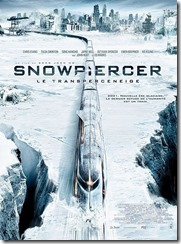 Also good for coffee, hobo.
A Night Out With the Thai Tranny Hooker Police
A giant Pakistani man is stating his case vociferously to the volunteer foreign cops who patrol the red-light district on a nightly basis. Beside him, a feminine Asian form on skyscraping stilettos chews gum and shoots him sour looks. "I am not a homosexual," cries the man. "This thing deceived me," he says, jabbing a finger at his companion, whose perceptibly manly features and guttural tones make it obvious she was born a he.

"He refused to pay her," says Andros Plocins, an English member of the Foreign Tourist Police Assistants (FTPA), as we watch the scene unfold. "So now we have to sort it out." The situation is soon defused. The man, who it transpires, had got a degree of value for the transaction before he realized the reality of the situation, has to pay the agreed price. The ladyboy, meanwhile, is hit with a 200 baht ($6) fine for soliciting. "He should have just paid in the first place," continues another policeman, laughing. "She was pretty hot."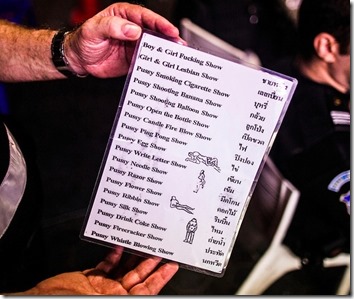 12 Chinese Travel Tips for Visiting America
3. They Deliberately Do Their Own Laundry

America is a "do-it-yourself" country. Americans in general, whether doctors, professors, businessmen, or lawyers, do their own cooking, laundry, shopping and other work. In fact, many Americans can afford to spend money to have cooks and drivers, but they do not do so. They prefer to enjoy a quiet family, and if the family has hired a helper, there is less sense of quiet.

When the American family eats, the food is either served from a central dish, or the host or hostess gives out food to the guests. Most families do not have a waiter, the cook is usually the wife, and the husband makes cocktails.
9. You May Not Fondle Furnishings

Guests cannot come early, it is rude. You may be late 5-10 minutes. If you are the host, you cannot wear pajamas at night to receive guests. You are not free to fondle furnishings or decorations and you cannot inquire about prices.
Also don't eat the dogs.
The AoSHQ group. Watch yer cornhole.
Teh Tweet!
Tonight's post brought to you by social signaling: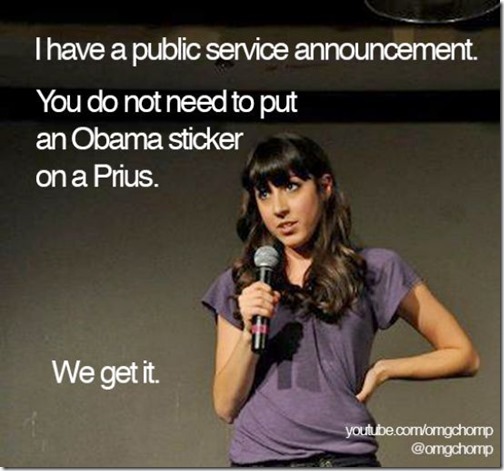 Notice: Posted by permission of AceCorp LLC. Please e-mail overnight open thread tips to maetenloch at gmail. Otherwise pass them along on the rat line.

posted by Maetenloch at
10:33 PM
|
Access Comments