« Eric Holder: I'm Pretty Sure This Nation of Cowards Only Opposes Myself and Barack Obama Because of Racism
|
Main
|
Top Headline Comments 7-15-14 »
July 14, 2014
Overnight Open Thread (7-14-2014)
"I'm obsessed with diarrhea."

-- Chelsea Clinton in one of her recent $75,000 speeches
That's because humans' moral sense is a product of the caveman era.

-- Glenn Reynolds explaining why only economists like surge pricing
LoTR DVD Commentary As Performed by Howard Zinn and Noam Chomsky
A classic from McSweeney's:
Chomsky: How do you think these wizards build gigantic towers and mighty fortresses? Where do they get the money? Keep in mind that I do not especially regard anyone, Saruman included, as an agent for progressivism. But obviously the pipe-weed operation that exists is the dominant influence in Middle Earth. It's not some ludicrous magical ring.

Zinn: You've mentioned in the past the various flavors of pipe-weed that Hobbits have cultivated: Gold Leaf, Old Toby, etc.

Chomsky: Nothing better illustrates the sophistication of the smuggling ring than the fact that there are different brand names associated with the pipe-weed. Ah, here we have Gandalf smoking a pipe in his wagon - the first of many clues that link us to the hidden undercurrents of power.

Zinn: Gandalf is deeply implicated. That's true. And of course the ring lore begins with him. He's the one who leaks this news of the supposed evil ring.
Zinn: Right. And here we receive our first glimpse of the supposedly dreadful Mordor, which actually looks like a fairly functioning place.

Chomsky: This type of city is most likely the best the Orcs can do if all they have are cliffs to grow on. It's very impressive, in that sense.

Zinn: Especially considering the economic sanctions no doubt faced by Mordor. They must be dreadful. We see now that the Black Riders have been released, and they're going after Frodo. The Black Riders. Of course they're black. Everything evil is always black. And later Gandalf the Grey becomes Gandalf the White. Have you noticed that?

Chomsky: The most simplistic color symbolism.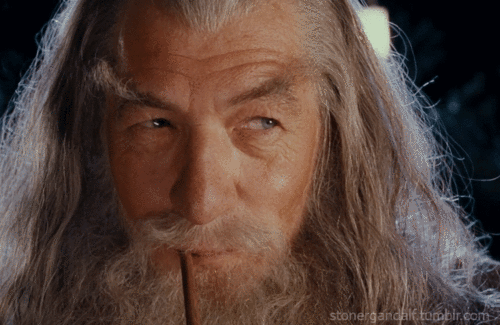 Yes! says NPR's Theodore R. Johnson.
It started with Theodore R. Johnson III, writing on NPR's blog to tell us that when we hear an ice cream truck play "Turkey in the Straw," we must understand that the tune has racist origins.

...It's revealing that Johnson is so deeply committed to showing that there is something racist about ice cream jingles-it tips us off that Johnson is ultimately talking about something much bigger than ice cream. His intent becomes clear in his final observation-that ice cream trucks have played other tunes with minstrel histories, such as the Stephen Foster chestnuts "Oh, Susanna" and "Camptown Races."
The actual number of people not named Theodore Johnson who think about race when they hear music from an ice cream truck: 0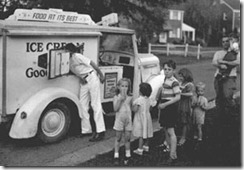 Glenn Beck: My listeners have raised $700,000 in supplies for illegal immigrant children
I'm sure Glenn means well but doesn't the responsibility of caring for the illegal immigrant children fall on the federal government? The very federal government which helped cause this crisis in the first place. Now this may in fact be good politics but the problem I have with it is that it means there's $700,000 that won't be going to needy American children and the more aid and benefits these children receive (as well as attendant sympathetic publicity), the more difficult it will be to finally deport them back to their home countries.
London telegraph: People who claim to worry about climate change use more electricity
Of course. But then it's more important to be seen being concerned.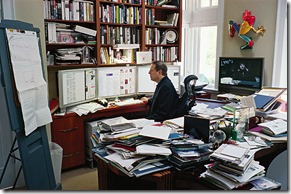 Mom Arrested For Letting 9 year Old Loose at Playground
Between this and unauthorized scooter riding my parents would still be doing hard time in the Modern Parenting prison.
Also: 5 Reasons Modern-Day Parenting Is in Crisis, According to a British Nanny
3. We've lost the village.
It used to be that bus drivers, teachers, shopkeepers and other parents had carte blanche to correct an unruly child. They would act as the mum and dad's eyes and ears when their children were out of sight, and everyone worked towards the same shared interest: raising proper boys and girls. This village was one of support. Now, when someone who is not the child's parent dares to correct him, the mum and dad get upset. They want their child to appear perfect, and so they often don't accept teachers' and others' reports that he is not. They'll storm in and have a go at a teacher rather than discipline their child for acting out in class. They feel the need to project a perfect picture to the world and unfortunately, their insecurity is reinforced because many parents do judge one another.
Wait - People Still Read Archie??
Well one of the problems with the Archie franchise seems to be that the co-CEO, Nancy Silberkleit, is a RadFem sexist nutjob.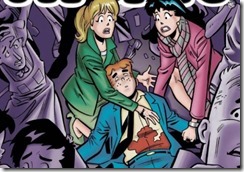 Prankster With a Fake Gun Meets A Man With A Real Gun
But Darwin is denied.
True Fact: India Spent Less Going To Mars Than Hollywood Did Making 'Gravity'
Last year, India launched its bid to become the first Asian nation to reach Mars. India's Mars rocket, Mangalyaan, is expected to reach the red planet on Sept. 24. The Indian Space Research Organisation (ISRO) budgeted the mission at $78 million, coming in well under the reported $100 million budget for Warner's Gravity. In addition, ISRO's budget is less than a sixth of the $484 million  budget earmarked by NASA for a Mars probe launched shortly afterward.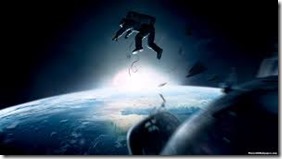 The Yahoo AoSHQ group - it's got electrolytes.
And my twitter thang.
Tonight's post brought to you by the original was better: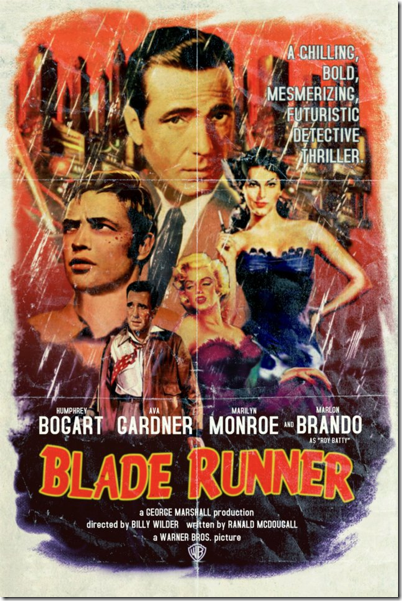 Notice: Posted by permission of AceCorp-Whamo LLC. Please e-mail overnight open threat tips to maetenloch at gmail. Otherwise do nothing.

posted by Maetenloch at
10:07 PM
|
Access Comments