« Yes
|
Main
|
Top Headline Comments 7-9-14 »
July 08, 2014
Overnight Open Thread (7-8-2014) – Limited, Modified Copout Edition
Sonny Bunch, Ace of Spades, and Adam Baldwin
Walk into a bar....well the joke practically writes itself. Anyway Sonny had a great time co-hosting the very special episode of the podcast with longtime friend-of-the-blog Adam Baldwin.
Just a quick hit here: I co-hosted the latest Ace of Spades podcast, which featured special guest Adam Baldwin. You should listen to it! As a film critic at the Washington Times I conducted a fair number of celebrity interviews, but this one was especially cool: very laid back, very easygoing, and, as an added bonus, with an actor I've admired for some time. (Track down a copy of My Bodyguard, you won't be sorry.)
And it occurred to me that I've never actually seen My Bodyguard. I do vaguely recall Siskel and Ebert giving it a double thumbs up but I never got around to watching it. Mostly because it never was on regular cable channel rotation plus I had the sneaking suspicion that it was mostly a glorified after-school special. So this past weekend based on Sonny's recommendation I finally remedied this lacuna in my film knowledge. And yes it has a bit of the after-school thing in it but it's much more than that.
The plot is a classic one - after his father is transferred Clifford becomes the new kid in an urban Chicago high school. And like all the weak kids he's harassed and bullied by the fearsome Moody (Matt Dillon) and his gang. With no one willing or able to help him Clifford out of desperation turns to the scary, possibly psychotic fellow-student Linderman (played by Adam Baldwin) who's rumored to have killed his brother and raped a teacher and hires him as his bodyguard against Moody. And here the movie begins to veer away from the Disney/after-school template. As to what happens afterwards well you'll have to watch the movie....
Note that this was Adam Baldwin's first movie role ever - he was only 17 years old - and it was his performance in this film that launched his career.
And here is the complete movie so you can fill in your My Bodyguard gap as well.
Salon: Hey Let's Nationalize Amazon and Google
Because these companies are valuable and useful to us and plus TheyDidn'tReallyBuildIt. (thanks to BenK)
They're huge, they're ruthless, and they touch every aspect of our daily lives. Corporations like Amazon and Google keep expanding their reach and their power. Despite a history of abuses, so far the Justice Department has declined to take antitrust actions against them. But there's another solution.

Is it time to manage and regulate these companies as public utilities?

...No matter how they spin it, these corporations were not created in garages or by inventive entrepreneurs. The core technology behind them is the Internet, a publicly funded platform for which they pay no users' fee. In fact, they do everything they can to avoid paying their taxes.
Big Tech's use of public technology means that it operates in a technological "commons," which they are using solely for its own gain, without regard for the public interest. Meanwhile the United States government devotes considerable taxpayer resource to protecting them - from patent infringement, cyberterrorism and other external threats.
I love how people who have never created anything of real value in the world are so cavalier about taking other people's property and livelihood.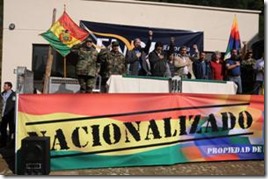 Newspaper Calls Obama the N-Word in the Headline
Because they're just condemning the rampant racism against Obama that they imagine must exist among the right. Projection - it ain't just a river in Egypt.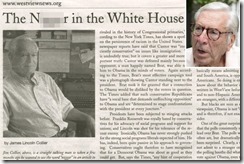 The Halbig Anti-Obamacare Case in a Nutshell
Courtesy of Patterico:
1) The text of the ObamaCare law makes subsidies available only to one who enrolls in a health plan "through an Exchange established by the State under [section] 1311."

2) The ObamaCare law says that if a State does not establish the exchange, "the [HHS] Secretary shall . . . establish and operate such Exchange within the State."

3) Follow me here: when the HHS Secretary establishes an exchange, the exchange was established by the HHS Secretary.

4) The HHS Secretary is not a "State." A State is defined in the ObamaCare law as "each of the 50 States and the District of Columbia."

5) So when the exchange was established by the Secretary, it was not established by a "State."

That's pretty much it.
Israeli Iron Dome System Shoots Down Hamas Rockets Over the City of Ashod
Remember how in the 80's they swore that missile defense (of any kind) just wouldn't work and that furthermore that it could never work. Well I knew it was bullshit then and here's an example of the "impossible" happening right before your eyes.
And Dr. Ruth provides an update: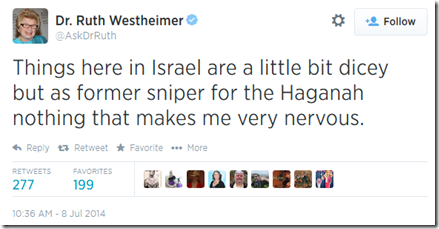 And yes it's true.
White House Quashes Photos of Malia in Los Angeles
Malia Obama went to a famous L.A. restaurant Monday night -- a restaurant regularly frequented by celebs and paparazzi -- and when the White House found out a photog took her pic, they went into DEFCON 1 to KILL the photos.
The 16-year-old went to Gjelina in Venice, CA with some friends.  The photog got the pic as Malia walked out and then sent it to the AKM-GSI agency to sell.

We're told Michelle Obama's people told the agency they had promises from various media outlets not to photograph the 2 girls when they were not in the presence of their father. 
AKM-GSI then agreed, sending an email to the media with the subject, "URGENT SET KILL NOTICE."

...Malia has been in L.A. over the last few weeks, doing an internship on Halle Berry's TV show for part of the time.  Then she showed up at a famous restaurant -- Secret Service in tow -- with photogs all over the place.
Shooting Can Be Fun for the Whole Family
or what's left of the family.
Rosie O'Donnell to Join the View
Oh boy Whoopi + Rosie. My penis is already cowering behind my left leg. Since they seem to be attempting to shoot the moon on unattractive unlikable leftist bitties, I've been trying to think who would complete the trifecta. Andrea Mitchell, Barbra Streisand, Margaret Cho?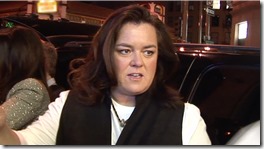 Anyone know the backstory on the animated gif? (you have to follow the link to see it since it's too big for the hamsters).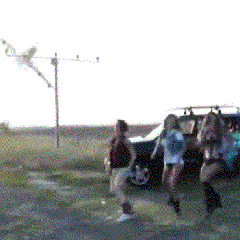 The AoSHQ group. Watch yer cornhole.
Teh Tweet!
Tonight's post brought to you by Vivian: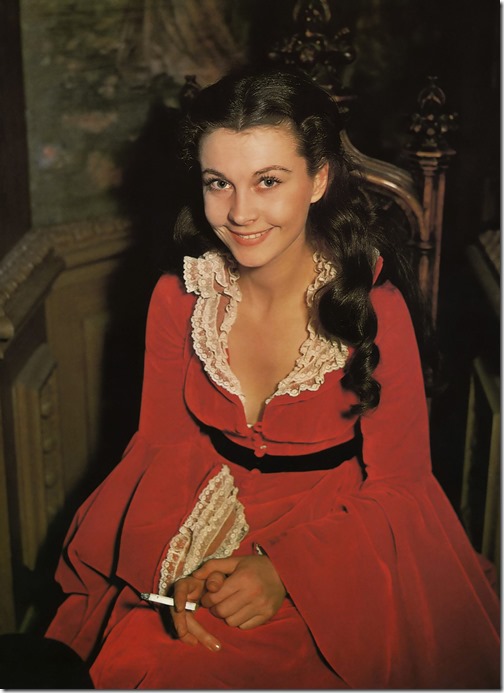 Notice: Posted by permission of AceCorp LLC. Please e-mail overnight open thread tips to maetenloch at gmail. Otherwise send tips to Ace.

posted by Maetenloch at
10:59 PM
|
Access Comments