« Open Thread
|
Main
|
Top Headline Comments 7-7-14 »
July 06, 2014
Overnight Open Thread (7-6-2014)
How Old Were the Founding Fathers on July 4, 1776?
We tend to always think of them of them as old men based mainly on portraits made later in their lives but in 1776 they were surprisingly young. But then revolution has always been a young man's game.
               Marquis de Lafayette, 18
              James Monroe, 18
              Gilbert Stuart, 20
              Aaron Burr, 20
              Alexander Hamilton, 21
              Molly Ross, 24
              James Madison, 25
              John Paul Jones, 28
              Thomas Jefferson, 33
              Thomas Paine, 39
              John Adams, 40
              Paul Revere, 41
              George Washington, 44
              Samuel Adams, 53
Benjamin Franklin was the old man of the revolutionaries at 70 years old.
Also the Declaration of Independence Fisked back in 1776.
Pop Quiz: Which Country is the #1 Producer of Crude Oil in the World?
A) Saudi Arabia
B) Mexico
C) Russia
D) Iran
E) None of the above
Answer here: E. For the first time in 40 years, the United States leads the world in crude oil production. In a report issued yesterday by Bank of America Corp., "U.S. production of crude oil, along with liquids separated from natural gas, surpassed all other countries this year with daily output exceeding 11 million barrels in the first quarter."
The Hobby Lobby Decision Demystified for Your Liberal Acquaintances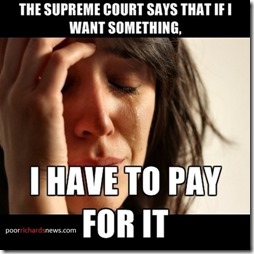 So Is Germany Now Considered a Hostile Nation?
Otherwise why is SecDef Hagel requiring all DoD employees visiting or even transiting Germany to undergo online SERE training beforehand?
If the Germans chose to dig deeper, they might be surprised at the training which Defense Secretary Chuck Hagel requires of all Defense Department employees who visit or even transit Germany. Hagel, in his wisdom, mandates that all Defense Department employees undergo an extensive, if often irrelevant, nine-hour "Survival, Evasion, Resistance, Escape (SERE)" training course to receive online instruction on how to evade hostile locals and their police forces and administer creative first aid remedies to avoid having to go to local hospitals or even pharmacies. Now, those in the military who have had to do the real course rather than the online, computer version understand what a joke it is to believe you can learn how to deal with captivity, torture, and extreme duress from a typical Pentagon online training unit, especially one that most computers ironically can't handle because of the extensive bandwidth required. Taking online SERE training is sort of like taking weaponry training with a water pistol. But, Hagel nonetheless requires it. Perhaps he wants his employees to be able to learn how to forage while in Germany because he does not trust the sandwich shops at the Frankfurt Airport.
[Update: This article is highly misleading - the training is more code of conduct and has been standard for anyone going overseas for a long time. Hagel still sucks though but not because of this.]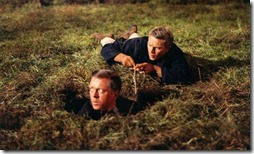 Hospital Chain Tracking People's Spending Habits To Warn Them Against Unhealthy Activity
Because health uber alles.
Time to start paying in cash. And to take all your business to hospitals that don't spy on and harass you.
If the early steps are successful, though, Dulin says he'd like to renegotiate to get the data provider to share more specific details with the company's doctors on their patients' spending habits. "The data is already used to market to people to get them to do things that might not always be in the best interest of the consumer," he says. "We are looking to apply this for something good."
New Foreign Policy Initiative Against Boko Haram Announced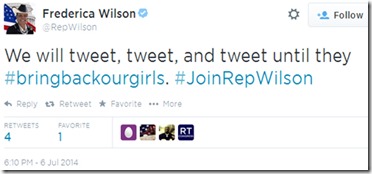 Of Course: Berkeley To Make Marijuana Dispensaries Give Free Weed to Poor People
Drugs + socialism via other people's money + micro-management = the Berkeley trifecta. Coming soon: employer mandates.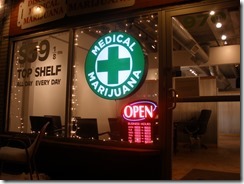 So Where Does the Red Cross' Money Actually Go?
That's a 'trade secret' Mr. Curious so talk to our lawyers.
"Just how badly does the American Red Cross want to keep secret how it raised and spent over $300 million after Hurricane Sandy? The charity has hired a fancy law firm to fight a public request we filed with New York state, arguing that information about its Sandy activities is a 'trade secret'.As we've reported, the Red Cross releases few details about how it spends money after big disasters. That makes it difficult to figure out whether donor dollars are well spent.

...On May 12, 2010 I reported for CBS News on how 5 major nonprofits, including the American Red Cross, had spent funds intended for Haiti earthquake victims four months after the disaster. I noted that enough aid had been raised to give each displaced family a check for $37,000 but thousands of Haitians were still going hungry and living under flimsy shelters.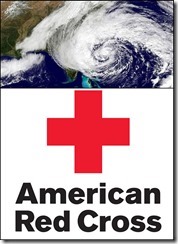 Can America Hold Great Britain Together Through Licensed Haggis Hunting and Importation?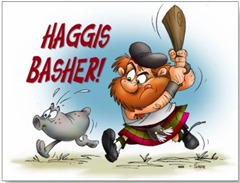 Hard core carnalvore pleasure!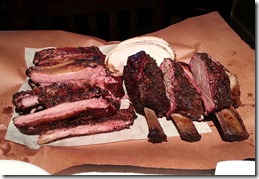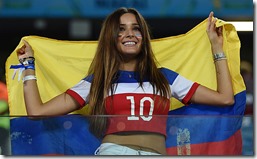 Weekly Commenter Standings
Top 10 commenters:
1 [485 comments] 'Misanthropic Humanitarian ' [68.06 posts/day]
2 [371 comments] 'thunderb'
3 [363 comments] 'Vic'
4 [359 comments] 'Mike Hammer, hiding behind a Proxy'
5 [333 comments] 'Insomniac'
6 [313 comments] 'Nevergiveup'
7 [307 comments] 'Anna Puma (+SmuD)'
8 [281 comments] 'AllenG (Dedicated Tenther), Ah, F it.'
9 [273 comments] 'TangoNine (Beckinsale/Johnson 2016)'
10 [269 comments] 'Ricardo Kill'
Top 10 sockpuppeteers:
1 [68 names] 'The Political Hat' [9.54 unique names/day]
2 [50 names] 'BOOM ka-chunk BOOM'
3 [47 names] 'Adam'
4 [41 names] 'logprof'
5 [27 names] 'toby928(C)'
6 [26 names] 'Prez'nit 404'
7 [26 names] 'Hannibal Lecter'
8 [25 names] '---'
9 [25 names] 'andycanuck'
10 [24 names] 'Nip Sip'
The group. Never heard of it.
Where it's at - the Twitter
Tonight's post brought to you by how we defeated the scourge of cocaine in the 80s: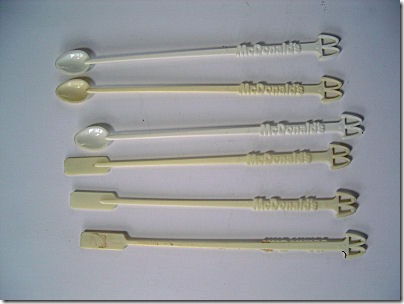 Notice: Posted by permission of AceMedia LLC and Koch Industries Inc. Please e-mail tips and leftovers to maetenloch at gmail. Otherwise send tip$ to Ace.

posted by Maetenloch at
10:28 PM
|
Access Comments