« Spaced-Out Challenge: The Beautiful Heart of the Scorpion
|
Main
|
Top Headline Comments 6-30-14 »
June 29, 2014
Overnight Open Thread (6-29-2014)
100 Years Ago The World Changed For the Worse
The long-shot/lucky assassination of the Austrian heir to the throne set off a chain of events that set us down a darker, uglier path. The fatal results of a single pistol shot may have ultimately cost 500 million human lives over the next 50 years.
A Browning-designed Belgian-made FN Model 1910.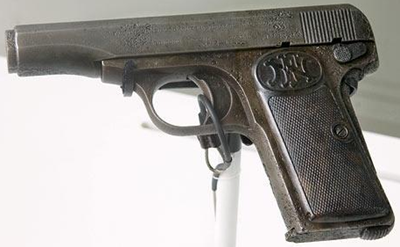 The Assassin, Gavrilo Princip, Being Arrested Moments After the Assassination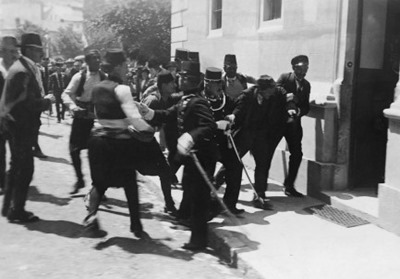 Invading German troops march through poppy fields in Belgium.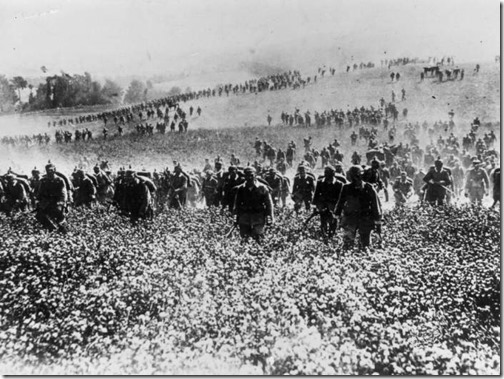 Then the horrors of trench warfare.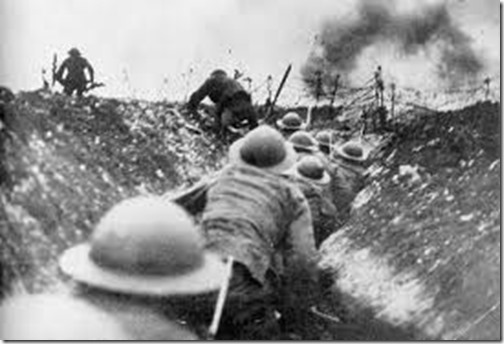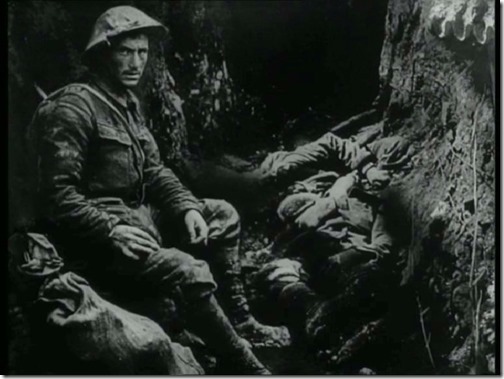 As well as the life-altering experiences of a young Austrian corporal in the Bavarian army seen here in Fournes, France in 1914.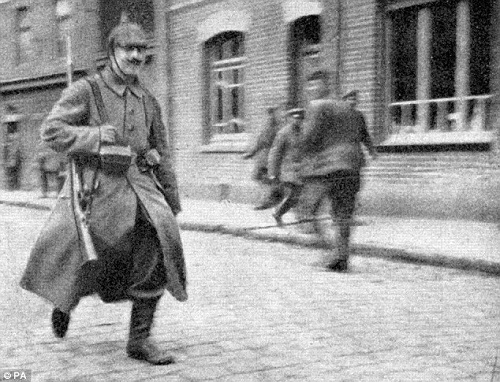 Also Debunking the Myths of WWI and Debunking the Debunking.
DNA Used to Catch Wisconsin Man For Voter Fraud
Given that nearly no Democrats are ever convicted of voter fraud and the fact that Wisconsin has become a political-prosecution madhouse in recent years, I think you can all guess where Monroe's political affiliations must lie.
How convinced may Robert Monroe have been that his vote in the 2012 presidential election mattered? So much so that the Wisconsin man allegedly cast an in-person absentee ballot in Shorewood on Nov. 1 then rented a car and drove some 250 miles to Lebanon, Ind., five days later, using his driver's license from that state (he owns a home there) to do so. And that's not all: When Wisconsin Gov. Scott Walker faced a recall vote, Monroe voted five times, per a criminal complaint filed Friday. The 50-year-old has been charged with voter fraud after allegedly voting multiple times in a series of elections, the Milwaukee Journal-Sentinel reports.
If you guessed Republican, collect your two ampersands at the cashier's cage.
*Thirteen* 9-0 Supreme Court Decisions Against Obama in Two Years
Did you know the Obama administration's position has been defeated in at least 13 -thirteen - cases before the Supreme Court since January 2012 that were unanimous decisions? It continued its abysmal record before the Supreme Court today with the announcement of two unanimous opinions against arguments the administration had supported. First, the Court rejected the administration's power grab on recess appointments by making clear it could not decide when the Senate was in recess. Then it unanimously tossed out a law establishing abortion-clinic "buffer zones" against pro-life protests that the Obama administration argued on behalf of before the Court (though the case was led by Massachusetts attorney general Martha Coakley).
To paraphrase one of Moe's commenters - Obama studied the Constitution the same way that Patton studied Rommel's book.
Meanwhile Democrats Struggle With How To Ban Free Speech.
Another Marine Deserter in Iraq is Back in US Hands
After deserting a second time after being recovered. His name is Cpl. Wassef Ali Hassoun. You can fill in your own possible explanations.
An Open Letter to Shia LaBoeuf
Dear Shia,

When Lena Dunham can mock you effectively, you've hit rock bottom.

Lena. Dunham.

Time to sober up, bud.

-Your Friendly Neighborhood VodkaPundit
Trying to steal food from homeless guys and generally being an asshole is no way to go through life son.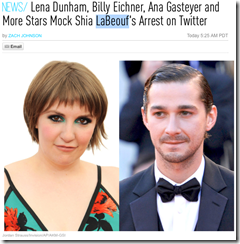 Why North Korea Wants Seth Rogen Dead
Well apart from the usual reasons for wishing his death.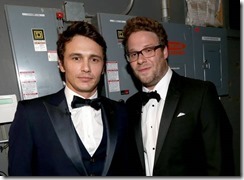 Or how Dirty Bertie's whore mongering helped build British power, protect France, and keep the Germans at bay.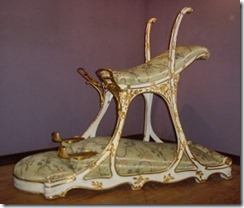 A Food Breakthrough: Edible Cupcake Wrappers
The wrappers, made by Dr. Oetker, are wafer-like, gluten free, and can survive being baked. They can even hold up in the oven without a cupcake tray - on what planet is that a reality!? The downside is that they're pretty pricey. A pack of six is $4, which is a bit too steep to be worth it - unless, of course, they start turning up in Pinterest recipes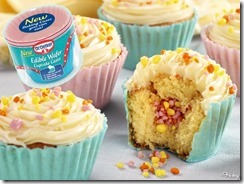 How to Experience Las Vegas Like a Gentleman
Pay for everything in advance in cash, arrive on Thursday and leave on Monday, and other tips.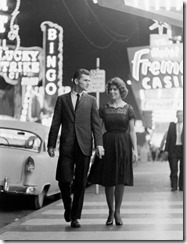 Weekly Commenter Standings
Top 10 commenters:
1 [448 comments] 'Anna Puma (+SmuD)' [62.91 posts/day]
2 [436 comments] 'sven10077@sven10077'
3 [404 comments] 'Misanthropic Humanitarian '
4 [388 comments] 'logprof'
5 [379 comments] 'artisanal 'ette'
6 [369 comments] 'Insomniac'
7 [356 comments] 'TangoNine (Beckinsale/Johnson 2016)'
8 [319 comments] 'AllenG (Dedicated Tenther), Ah, F it.'
9 [318 comments] 'Costanza Defense'
10 [298 comments] 'thunderb'
Top 10 sockpuppeteers:
1 [76 names] 'Buzzsaw90' [10.67 unique names/day]
2 [56 names] 'the new GOPe'
3 [47 names] 'Adam'
4 [46 names] 'effit'
5 [41 names] 'BOOM ka-chunk BOOM'
6 [40 names] 'Beefy Meatball'
7 [38 names] 'toby928(C)'
8 [37 names] 'fluffy'
9 [36 names] 'logprof'
10 [36 names] 'weft cut-loop'
The group. Never heard of it.
Where it's at - the Twitter
Tonight's post brought to you by Corvette: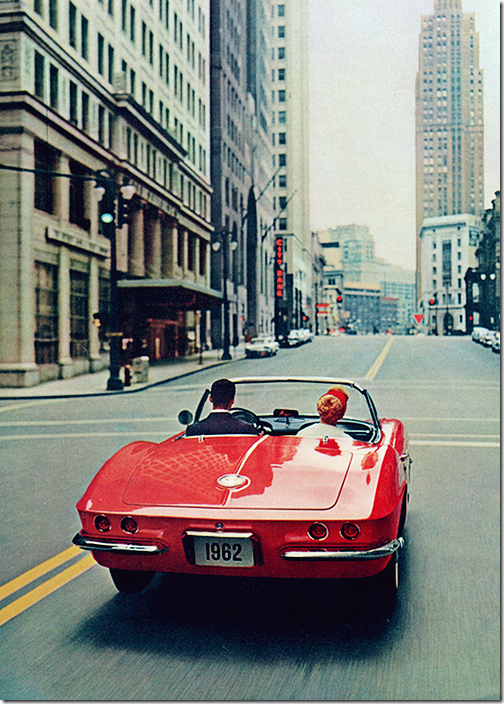 Notice: Posted by permission of AceCorp LLC. Please e-mail overnight open thread tips to maetenloch at gmail. Otherwise send tips to Ace.

posted by Maetenloch at
11:02 PM
|
Access Comments