« Open Thread
|
Main
|
Saturday Car Thread 6-14-2014 - [Niedermeyer's Dead Horse] »
June 14, 2014
Beautiful Mountain Resort Site of Mass Hallucination [Y-not]
So this happened:

At elite donor summit featuring 2016 GOP hopefuls, a longing for Romney to run again.
Pull quote:
Romney even got encouragement from a Democrat, former Montana governor Brian Schweit­zer, who told reporters, "He would be a giant in a field of midgets."
Well, I know I'm sold.
I confess I'm a little surprised that the same corporate types who are screaming for "immigration reform" (aka cheap labor) are so eager for such an immigration hard-liner to run for POTUS.

Did you enjoy that?
OK. Here's a picture of beautiful Park City.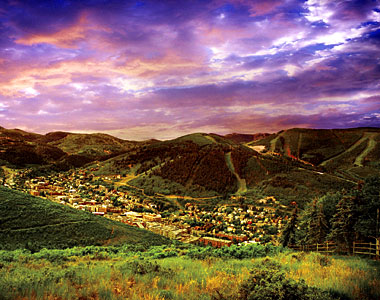 If you're conservative, look at this picture and keep repeating "Serenity now."
Also, down a fifth of Val-U-Rite.

Open thread.

posted by Open Blogger at
04:26 PM
|
Access Comments