« Overnight open Thread (6-5-2014)
|
Main
|
Top Headline Comments (D-Day +70 Years) »
June 06, 2014
Right Now, 70 Years Ago
So keep doing the ONT, this is just a late homage to ordinary men who were extraordinary.
The landings at Normandy were underway now. Airborne forces began their assaults from just after midnight. More than 150,000 men came ashore or dropped from the sky in northern France (over 17,000 from the air). In the first day of fighting 1,000 Germans were killed. The Allies suffered 4,400 dead, 12,000 total casualties.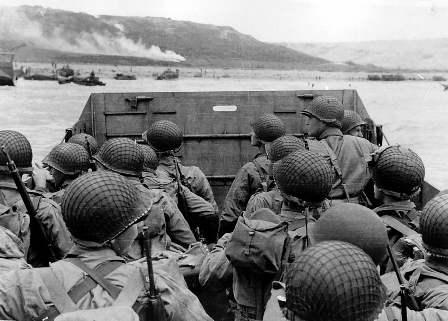 Here is a collection of before D-Day and after color photographs from Life Magazine
Photos from the Front on Army.mil
Below the fold, General Dwight D. Eisenhower's D-Day message broadcast to the Allied Forces.
[Update from Maet: You can listen to complete original radio coverage of D-Day here. It's interesting to hear the reports go from vague German rumors to official announcements to speculation about what happens next. Wright Bryan's account of riding along with paratroopers during their drop is particularly worth listening to. IMO the announcers and breaking news coverage then were better than most of what we get today from CNN.]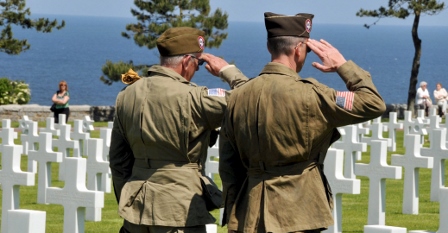 The American Cemetery at Colleville-sur-Mer Normandy
Our fathers, our grandfathers and for some our great grandfathers.

posted by Dave In Texas at
12:01 AM
|
Access Comments