« June 3, 1965 - Gemini 4 and the First American to Walk in Space
|
Main
|
Top Headline Comments (6-4-2014) »
June 03, 2014
Overnight Open Thread (6-3-2014)
Tonight's modified limited cop-out due to teh laziness.
"Although the sight of water made her feel ten times thirstier than before, she didn't rush forward and drink. She stood as still as if she had been turned into stone, with her mouth wide open. And she had a very good reason; just on this side of the stream lay the lion.

It lay with its head raised and its two fore-paws out in front of it, like the lions in Trafalgar Square. She knew at once that it had seen her, for it eyes looked straight into hers for a moment and then turned away- as if it knew her quite well and didn't think much of her.

'If I run away, it'll be after me in a moment,' thought Jill. 'And if I go on, I shall run straight into its mouth.' Anyway, she couldn't have moved if she had tried, and she couldn't take her eyes off it.

How long this lasted, she could not be sure; it seemed like hours. And the thirst became so bad that she almost felt she would not mind being eaten by the lion if only she could be sure of getting a mouthful of water first.

'If you're thirsty, you may drink.'

They were the first words she had heard since Scrubb had spoken to her on the edge of the cliff. For a second she stared here and there, wondering who had spoken.

Then the voice said again, 'If you are thirsty, come and drink,' and of course she remembered what Scrubb had said about animals talking in that other world, and realized that it was the lion speaking.

Anyway, she had seen its lips move this time, and the voice was not like a man's. It was deeper, wilder, and stronger; a sort of heavy, golden voice. It did not make her any less frightened than she had been before, but it made her frightened in a rather different way.

'Are you not thirsty?' said the Lion.

'I'm dying of thirst,' said Jill

'Then drink,' said the Lion.

'May I-could I-would you mind going away while I do?' said Jill.

The Lion answered this only by a look and a very low growl. And as Jill gazed at its motionless bulk, she realized that she might as well have asked the whole mountain to move aside for her convenience. The delicious rippling noise of the stream was driving her nearly frantic.

'Will you promise not to-do anything to me, if I do come?' said Jill.

'I make no promise,' said the Lion.

'Do you eat girls?' she said.

'I have swallowed up girls and boys, women and men, kings and emperors, cities and realms,' said the Lion. It didn't say this as if it were boasting, nor as if it were sorry, nor as if it were angry. It just said it.

'I daren't come and drink,' said Jill.

'Then you will die of thirst,' said the Lion.

'Oh dear!' said Jill, coming another step nearer. 'I suppose I must go and look for another stream then.'

'There is no other stream,' said the Lion."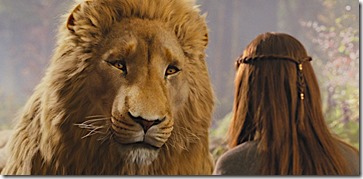 I think I got the same mailer that Patterico did albeit with different local candidates. Despite the word 'Republican' appearing all over it this mailer the CA GOP had absolutely nothing to do with this mailer. The fact that Songhai "I'm totally a racist votemonger" Armstead appears in it is a giveaway that no standards other than $$$ were involved in the making of it.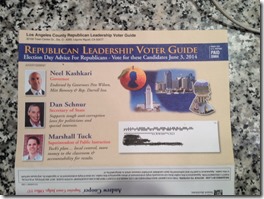 You Stay Classy Sen. Chris Murphy (D-CT)
Really sad to watch Obama haters attack this kid who CHOSE to fight to protect the rest of us, just to score political points.

- Chris Murphy (@ChrisMurphyCT) June 3, 2014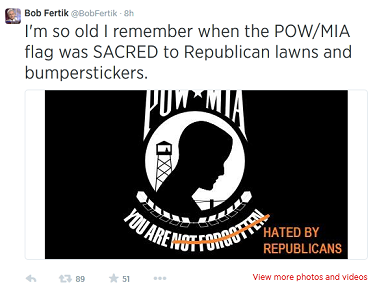 Why Releasing Taliban is a Bad Idea
If anyone doubts that the five senior Taliban leaders President Obama released this weekend will return to the fight and kill more Americans, they need only look at what happened when the George W. Bush administration released a Taliban leader named Mullah Abdul Qayyum Zakir (a.k.a. Abdullah Ghulam Rasoul) in 2007.

Unlike the terrorists Obama just set free, Zakir was assessed by our military as only "medium risk" of returning to the fight. At Guantanamo Bay, Cuba, Zakir pretended to be a low-ranking conscript and told officials he simply wanted to "go back home and join my family" and promised "I [have] never been America's enemy and I never intend to be."

But when he returned to Afghanistan, he quickly became one of America's fiercest enemies, directly responsible for the deaths of U.S., coalition and Afghan forces. In 2009, Zakir was appointed as the Taliban's "surge commander" in charge of countering Obama's new strategy to deny the Taliban safe haven in southern Afghanistan. According to the Times of London, Zakir instituted a campaign of "increasingly sophisticated [roadside] explosives attacks" that killed British and U.S. forces as well as many Afghan civilians. He waged relentless war on the United States and presided over unspeakable atrocities before stepping down from military command in April. To this day, he remains a top member of the Taliban leadership council.

The five Taliban leaders Obama released will now take up where Zakir left off. According to our own military, they are all "high risk" to return to the fight.
But Obama is incapable of learning from anyone's experience except his own.
The Settled Scientific Lies About Polar Bears
But but global warmening is kiilllling alll the polar bears!!!!!!!!!!
"As part of past status reports, the PBSG has traditionally estimated a range for the total number of polar bears in the circumpolar Arctic. Since 2005, this range has been 20-25,000. It is important to realize that this range never has been an estimate of total abundance in a scientific sense, but simply a qualified guess given to satisfy public demand. It is also important to note that even though we have scientifically valid estimates for a majority of the subpopulations, some are dated. Furthermore, there are no abundance estimates for the Arctic Basin, East Greenland, and the Russian subpopulations. Consequently, there is either no, or only rudimentary, knowledge to support guesses about the possible abundance of polar bears in approximately half the areas they occupy. Thus, the range given for total global population should be viewed with great caution as it cannot be used to assess population trend over the long term." [my bold]
Short version: We just made shit up about the number of polar bears.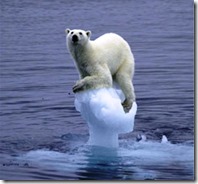 The Plant So Lowly and Ugly It Won't Die Out
Welwitschia, when you finally get to see one, sits apart. It's very alone. All its relatives, its cousins, nieces, nephews have died away. It is the last remaining plant in its genus, the last in its family, the last in its order. "No other organism on earth can lay such a claim to being 'one of its kind,' " biologist . It comes from a community of plants that thrived more than 200 million years ago. All of them slowly vanished, except for Welwitschia. It has survived by doing very little, very, very slowly - sipping little wafts of dew in the early mornings, otherwise minding its own business, as the big, busy world goes by.

...Welwitschia was "discovered" in 1859 by an Austrian explorer and botanist - - but dinosaurs "discovered" them, too. Welwitschia plants were around when the killer asteroid hit our planet 65 million years ago. They stayed when the ice came. They stayed when the ice went. They have survived fires, pests, seen an endless parade of new insects, viruses, parasites, people, roads, local wars - and somehow, even today, there are thousands of them in the Namibian desert.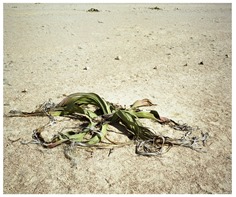 Yes says Paul Ingrisano who's launched trademark infringement claims against a online retailers offering pi-related designs.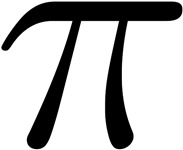 Man Commits Suicide Blaming Ex-Wife, Ex-Wife Copyrights Suicide Note to Keep Anyone From Reading It
If it sounds kinda insane, read the story to see how it happened and why Dina Mackney doesn't want you reading Chris Mackney's last words.
The Abandoned Russian Bio-Warfare Island
In the middle of the Aral sea. Book your tour now before they all fill up.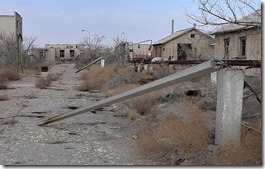 They're at least 3000 years old but don't look a day over 500 and will be back in fashion in about 5.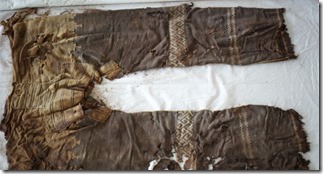 The AoSHQ group. Watch yer cornhole.
Teh Tweet!
Tonight's post brought to you by not suitable: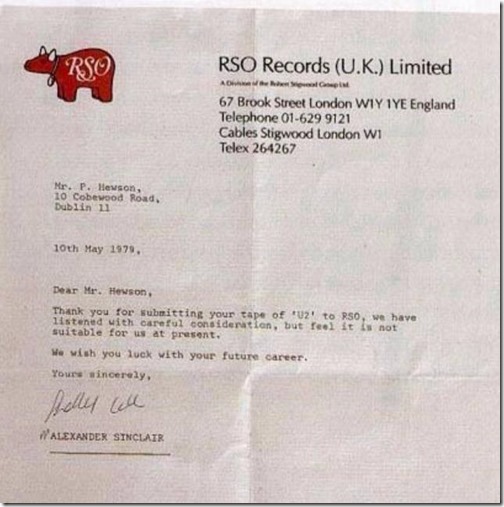 Notice: Posted by permission of AceCorp LLC. Please e-mail overnight open thread tips to maetenloch at gmail. Otherwise send tips to Ace.

posted by Maetenloch at
10:30 PM
|
Access Comments