« Obama Defines His Foreign Policy Goal: "Don't Do Stupid Shit"
|
Main
|
Top Headline Comments 6-3-14 »
June 02, 2014
Overnight Open Thread (6-2-2014)
Because style and linguistic nuance trump competence - it mattered not that in reality, Barack Obama had less DC experience than Dan Quayle when he announced his presidential bid; he looked and sounded great - he sounded exactly like the chattering class themselves. Thus assured Obama was in the club, his lack of qualifications for what he would do if he won didn't matter.
Cause and Effect Are Like Hard
Especially when you're a good-thinking liberal. Here a clueless homeowner in Austin complains about surging property taxes which somehow 'just happened'.
"I'm at the breaking point," said Gretchin Gardner, an Austin artist who bought a 1930s bungalow in the Bouldin neighborhood just south of downtown in 1991 and has watched her property tax bill soar to $8500 this year.

"It's not because I don't like paying taxes," said Gardner, who attended both meetings [of "irate homeowners"]. "I have voted for every park, every library, all the school improvements, for light rail, for anything that will make this city better. But now I can't afford to live here anymore."
Paging Adam Carolla - Adam Carolla Please Pick Up the Out of Hand Service Animal Phone
Just because some easy touch doctor has certified that you 'need' a service animal or you might get depressed or stressed should not mean that you automatically get to fly with your guide pig/service python.
Pooping Dog Diverts Philly-Bound Flight

Twitter was abuzz Wednesday with pictures - and complaints - after a dog poo'd in the middle of a Philadelphia-bound flight, forcing an emergency landing.

Yes, you read right - dog poop forced an emergency landing, according to passengers aboard US Airways Flight 598 from Los Angeles to Philadelphia. Those passengers took to Twitter to document the smelly ordeal.

Passengers said that the large dog went to the bathroom in the plane's aisle as many as three times, making people nearby physically ill.
Pigs might fly . . . but 'never again' on American airline

The pig, described as "enormous, brown, angry and honking" was allowed on to the six-hour flight from Philadelphia to Seattle after its owners, a woman in her thirties and one in her sixties, told airline officials that it was as crucial to them as a guide dog. US Airways and the Federal Aviation Authority stipulate that passengers may fly with "service animals" such as guide dogs.

...As the flight landed in Seattle the pig panicked, running up and down through economy class squealing. At one point the animal attempted to enter the cockpit, charging the door. It took four cabin attendants to remove the pig from the aircraft, but once inside the terminal it escaped. It was re-captured after being pushed into a lift.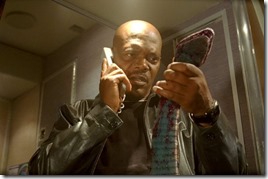 * Okay one of the pics is fake. Hint: Think about which direction the Lufthansa crane normally flies.
Twitter was especially fun* yesterday following the death of Maya Angelou. For instance, I learned that if you didn't really, really love Angelou's work, you are probably a racist. (No, really, that was the super serial argument Joshua Foust was making at one point yesterday.)

...John Ekdahl asked, "Is there an English word for taking offense in not praising someone else strongly enough?" Twitter user @KankoKage suggested "mournshaming," which struck me as just about right. Needless to say, I got mournshamed a bit for noting that Angelou was "easily parodied." I will admit to being confused that others were confused by my words. After all, Angelou was easily parodied. She had a timbre and a pacing and a way with words all her own. She was easily parodied because she was an iconic figure. There's no shame in that.
Long time readers know my views on poetry: I'm agin it. Well that's not the complete story - some poetry can be salvaged with a good bass line and chord progression along with a decent hook and maybe a chorus.
Freedom!
If You Believe Gender is Determined by Biology, Physiology and Not Words, All Hell Will Break Loose Upon You
As NRO's Kevin Williamson found out.
The content of the responses on Twitter and elsewhere was a useful reminder that the Left, including its sexual-liberationist faction, is inarguably totalitarian. Critics suggested not only that I be fired for my views but that I should be prosecuted for them, and that the government should ensure that such views are not published. Live-and-let-live is not the Left's way, never has been, and never will be. It is not sufficient that transsexuals should be free to act on their delusions - the rest of us are expected to participate in them with unreserved enthusiasm, and the Left is willing to use the state to compel us to do so. To simply believe otherwise and to share those views in print is in the minds of many on the Left not only a social transgression but something that should be a crime. The belief that members of minority political tendencies should be jailed for their views is very much in vogue for the Left at the moment. Democrats in the Senate are seeking to repeal the First Amendment. All of us - conservatives and whatever traditional liberals there still may be on the left side of the spectrum - should fully appreciate the sobering fact that there is a nascent, popular, authoritarian movement among members of the Left that supports everything from censorship to literal, non-metaphorical gulags in which to imprison people for their political beliefs.
And oh goody! Medicare will now pay for sexual reassignment surgery for the elderly.
What is the Greatest Killing Machine in History?
Give it a thought before you answer.
Scientist Gwyneth Paltrow: Your Mind-Thoughts Can Change Matter
I am fascinated by the growing science behind the energy of consciousness and its effects on matter. I have long had Dr. Emoto's coffee table book on how negativity changes the structure of water, how the molecules behave differently depending on the words or music being expressed around it.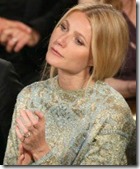 Maybe who knows since making up a racial attack would only be the third worst thing she's done this month.
If you believe in super convenient coincidences, then you'll see no connection between the embarrassing video tape of Donald Sterling's hooker saying black people's idea of money management is buying super fine rims for their Olds 88's and her lawyer's reports of two white dudes roughing her up outside her NYC hotel while hurling n-bombs. V. Stiviano is thought to be Mexican, though during one or two of her multitude of past larceny arrests, she has self-reported her race as black. This dossier could've easily confused the bungling white actors who staged this fight that V. Stiviano didn't mention in the police report she never filed. Given that V. Stiviano and her visor are now a victim of an undocumented and unwitnessed racial hate crime, it only seems fair we forget the spinners comment, her illicit taping of her elderly mark, and her latest unfortunate choice of attire. I pray Steve Ballmer at least has an open mind when he hears her pitch on why she should keep her job with the Clippers.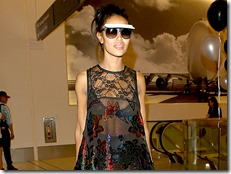 Scout Willis Explains Why She Wants to #FreeTheNipple
In the 1930s, men's nipples were just as provocative, shameful, and taboo as women's are now, and men were protesting in much the same way. In 1930, four men went topless to Coney Island and were arrested. In 1935, a flash mob of topless men descended upon Atlantic City, 42 of whom were arrested. Men fought and they were heard, changing not only laws but social consciousness. And by 1936, men's bare chests were accepted as the norm.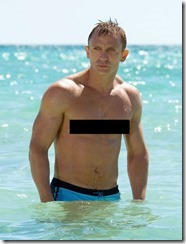 Man Sacrifices Truck To Protect Children
Teen + stolen car + reckless driving < Dad + truck.
The Yahoo AoSHQ group - it's got electrolytes.
And my twitter thang.
Tonight's post brought to you by why I didn't get shit done this weekend:

Notice: Posted by permission of LaceCorp LLC. Please e-mail overnight open thread tips to maetenloch at gmail. Otherwise send tips to the Federalist.

posted by Maetenloch at
10:15 PM
|
Access Comments