« Christie Bridgegate Report Suggests That Incident Might Have Been Exacerbated By... A Busted-Up Affair
|
Main
|
Top Headline Comments 3-28-14 »
March 27, 2014
Overnight Open Thread (3-27-2014)
Littlewood's law, or adage, states that an individual can expect to experience "miracles" at the rate of about one per month.
Littlewood defines a miracle as an exceptional event of special significance occurring at a frequency of one in a million. He assumes that during the hours in which a human is awake and alert, a human will see or hear one "event" per second, which may be either exceptional or unexceptional. Additionally, Littlewood supposes that a human is alert for about eight hours per day.

As a result a human will in 35 days have experienced under these suppositions about one million events. Accepting this definition of a miracle, one can expect to observe one miraculous event for every 35 days' time, on average - and therefore, according to this reasoning, seemingly miraculous events are actually commonplace.
Statistical miracles happen to us a lot. But we're either oblivious to them or they involve trivial events that we simply don't care about. But when something does cause us to pay exceptional attention to every single detail, all of sudden we discover these fairly common 'miracles' and they become the amazing coincidences that conspiracy theories are built on.
How Inmarsat Figured Out the Flight Path of MH370
On one hand the techniques used - precise timing differences, trigonometry, and using the Doppler Effect - are not new. But putting them all together, using it on the limited data they had, and cross-checking and confirming it against actual plane data in such a short time is reminiscent of the 'failure is not an answer' engineers of NASA's glory years.
Also: 10 Planes That Mysteriously Vanished Without A Trace
The 'Human Flesh Search Engine'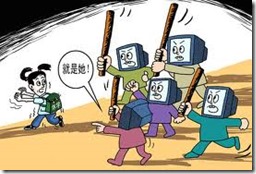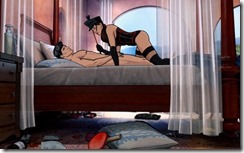 Study: Parents Tired of Parenting Studies
Paul Nickman, forty-five, was taking a coffee break at his Visalia, California, law office when he began to leaf through an article about the importance of giving kids real challenges. "They mentioned this thing called grit, and I was like, 'O.K, great. Grit.' Then I started to think about how, last year, I'd read that parents were making kids do too much and strive too hard, and ever since then we've basically been letting our kids, who are ten and six, sit around and stare into space." Nickman called his wife and started to shout, "Make the kids go outside and get them to build a giant wall out of dirt and lawn furniture and frozen peas!"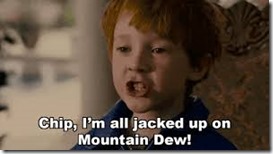 Feminists have sold young women a bill of goods, that they can live like men, work like men, have sex like men, and then turn back into women when they feel like it.  We laugh at a woman like this sometimes and make fun of her and say, "Didn't she know that she'd end up like this?"

No, she didn't know that.  That's because when you are 17 years old, you don't know much, especially in this culture of extended adolescence.  And when you have been told from a very young age that, as a girl, it is your destiny to Have It All exactly When You Want It, I'm sure it is very baffling to find yourself in your thirties with no husband and none in sight, with the dawning realization that your job and lonely apartment are not nearly as fulfilling as being a wife and mother would have been.
However, what most of us don't seem to understand is that young women make the terrible choices that they are making because they are told from an early age that these are actually good choices
Also: The Sad Narcissism of Sandra Tsing-Loh 
Why Did Napoleon Always Have His Hand in His Jacket?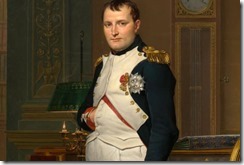 What Is "Mindfulness," and Why Is Everyone Talking About It?
I hate this word mostly due to the kind of people who won't shut up about it but having had an interest in Zen in my youth, I can see how 'being in the moment' - instead of the "future in your head'' - is good for avoiding anxiety and unhappiness. Especially if you're prone to overthinking and brooding.
Dead Tourists and Aluminum Phosphide
Something I Didn't Know: No Halon Gas Has Been Made Since 1994
Despite the fact that Halon is the most effective known fire-suppressant and relatively safe in effective concentrations. Because CFCs and the EPA.
Florida Schools Now Safe For Pop Tart Whittling
Yahoo group. That is all.
The group thingy. And the middle class.
And my Twitter spew.
Tonight's post brought to you by the hack that saved Apollo 13: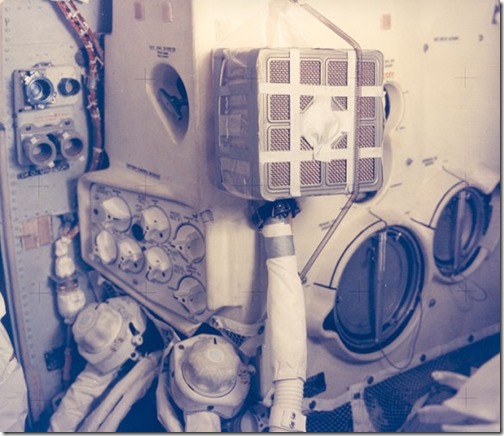 Notice: Posted by permission of AceCorp LLC. Please e-mail overnight open thread tips plus $1 for S&H to maetenloch at gmail. Otherwise send your scraps to BizarroAce. Do not taunt happy-fun ball.

posted by Maetenloch at
10:06 PM
|
Access Comments