« Evening Link Dump
|
Main
|
Top Headline Comments 3-27-14 »
March 26, 2014
Overnight Open Thread (3-26-2014)
Okay okay I promise tonight's ONT really will kinda suck...
Jim Geraghty: Why It's So Hard to Out-Alinsky the Left
Because the left isn't bothered by hypocrisy. And because their Weltanschauung is fundamentally different from that of conservatives.
Shortly after Barack Obama rose to the presidency, the Right became fascinated by Saul Alinsky, and in particular by the philosopher and community organizer's "Rules for Radicals." Many on the right focused their attention on Alinsky's Fourth Rule: "Make opponents live up to their own book of rules. You can kill them with this, for they can no more obey their own rules than the Christian church can live up to Christianity."

The strategy of "making them live up to their own book of rules" is frequently mentioned and discussed these days at Breitbart.com, Instapundit, Ace of Spades, and just about every other conservative website and blog.

...Not to take away from O'Keefe's work, which generates must-watch videos and scandal-inspired resignations with metronomic regularity, but there may be a flaw in this strategy. Ultimately, not that many liberals care whether their brethren are following their own book of rules. They've demonstrated a remarkable acceptance for one another's hypocrisy.
Many progressives organize their worldview in the reverse order: They pick the good people - themselves - and everything else is negotiable. And as it's currently practiced, liberalism doesn't really require much of anything. Or, when liberalism starts asking sacrifices and commitments of its adherents beyond liking and sharing on Facebook, the energy and enthusiasm disappear. Close observers of Obamacare have noticed that the Millennials and other young people who voted for Obama in droves aren't willing to pay several hundred dollars a month for health insurance.

The currency of progressivism isn't policies, and it certainly isn't results. It's emotions.
Read the whole thing here.
Of Course: Anti-Gun CA Senator Leland Yee Charged With Gun Running
And we're talking Archer-level running of guns here.
Famously anti-gun California state Senator Leland Yee has been charged with, in addition to bribery and public corruption.yes.gun running. Specifically conspiring with known organized crime lord Kwok Cheung "Shrimp Boy" Chow to illegally import firearms and sell them without a license . . .

The affidavit charges that the $2 million worth of weapons to have been secreted into the country from the Philippines included rocket launchers and machine guns, some of which Yee himself had fired while on Mindanao. A portion of the weapons Yee conspired to bring into the U.S. through New Jersey were to have been forwarded on to North Africa via Sicily.
And just in the past year Yee has sponsored bills to ban the 3-D printing of guns and the use of bullet-buttons on rifles like the AR-15 along with several other bills all designed to make life miserable for gun-owners in California. Because guns are bad, m'kay?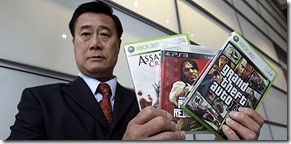 Is what the Obama Administration argued when a SD newspaper filed a FOIA request to find out the growth and current scope of the food stamp program since Obama was elected. The US Court of Appeals said no to their argument.
Most. Transparent. Administration. Ever.
active
.
Russia - USA

1. Total Population: 142,517,670 - 313,847,465

2. Manpower available: 69,117,271 - 142,212,012

3. Military reserve: 20,035,000 - 1,458,000

4. Total aircraft strength: 4,500 - 15,2936

5. Navy ship strength: 224 - 2907

6. Submarines: 58 - 71

7. Total helicopter strength: 1,635 - 6,665
What It's Like to be Depressed in Pictures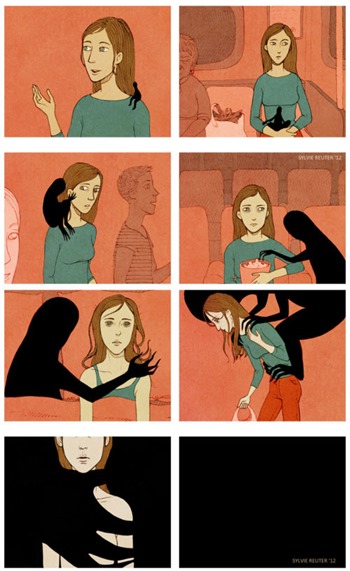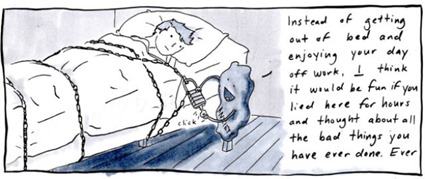 Warning: This Video Can Screw Up Your Brain
Seriously the McCollough Effect is real and can be long-lasting:
For example, if someone alternately looks at a red horizontal grating and a green vertical grating for a few minutes, a black-and-white horizontal grating will then look greenish and a black-and-white vertical grating will then look pinkish. The effect is remarkable for often lasting an hour or more, and in some cases after prolonged exposure to the grids, the effect can last up to three months.
You have been warned.
Also: 5 Color Illusions and Why They Work
Both panels in this picture are the same color. Cover the seam with your finger if you don't believe it.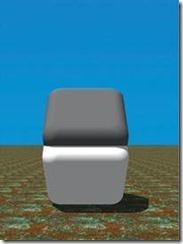 Even if the very term itself is a Democrat lie.
Tell GOP men to be quiet. All Republican men should simply avoid talking about women's reproductive issues. Take a page from Democrat men. They don't seem to commit any gaffes talking about women's issues. When asked questions by the media, all Republican men should reply that American women do not need to be lectured on this subject by male politicians. Remember, the GOP is the party that believes politicians/government can't do anything right. Apply the same attitude when it comes to women's reproductive rights.
Also: The GOP's Real Gender Gap
"There's a little bit of a laziness on the part of the people who want to claim the Republican Party has some kind of women problem," said Priebus, speaking at the Christian Science Monitor Breakfast. "We basically have a single women problem under 35 issue."

The real question, the chairman said, was why Democrats struggled to appeal to so many other groups of women.

"Why does the Democratic Party have so many problems in their engagement with married women, or women with children?" he asked.
Spice Girls To Tour With The Backstreet Boys?
Well I liked 1997 a lot so I guess I could do it again.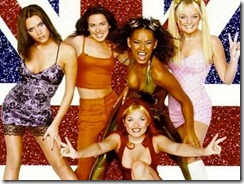 Teh Tweet!
Le AoSHQ groupe de Yahoo. Ooh la la!
Tonight's post brought to you by little green men: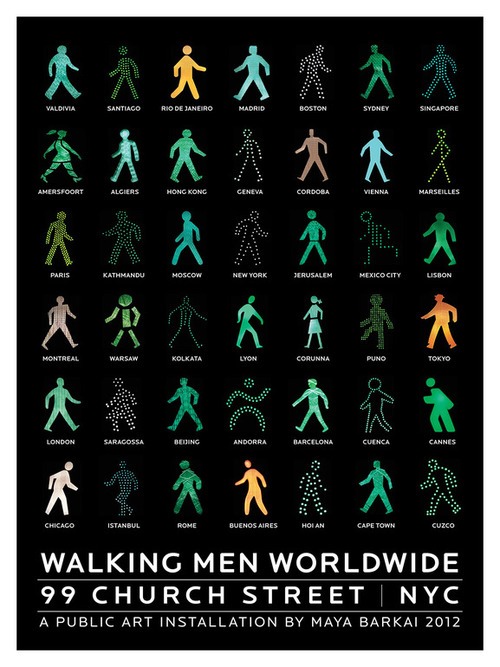 Notice: Posted by permission of AceCorp LLC. Please e-mail overnight open thread tips to maetenloch at gmail. Otherwise send tips to Ace.

posted by Maetenloch at
09:03 PM
|
Access Comments