« Spaced-Out Challenge: Messier Marathon Mega-Thread (Part 3)
|
Main
|
Top Headline Comments 3-24-14 »
March 23, 2014
Overnight Open Thread (3-23-2014)
I'm going to be super-busy this week so expect minimalistic sparse pithy ONTs.
Le Shock: Racist Dorm Door Writing Was a Hoax
The Grand Valley State University Police Department has concluded a thorough investigation of the Racial Bias incident reported on February 17, 2014. The person believed to be responsible for the drawing and language written on the dry erase board is a Grand Valley student and the owner of the message board.

The incident has had a disruptive impact on the community and as a result, the student has been referred to the Dean of Students for a student code violation. University policy does not permit the release of his/her name.
No they should be named and shamed. And why are these kind of incidents still taken seriously when they're almost always hoaxes.
Free Speech for Me, Theft, Battery, and Vandalism for Thee
Professor of Feminist Studies, Mireille Miller-Young: Thug. And yeah Ace has already covered the 'triggered' part of this story.
In essence, Miller-Young told me that she felt "triggered" by the images on the posters. Miller-Young stated that she had been walking through the Arbor to get back to South Hall. Miller-Young said she was approached by people who gave her literature about abortion. Miller-Young said that she found this literature and pictures disturbing.

...Miller-Young said that she situation became "passionate" and that other students in the area were "triggered" in a negative way by the imagery. Miller-Young said that she and others began demanding that the images be taken down. Miller-Young said that the demonstrators refused.

At which point, Miller-Young said that she "just grabbed it [the sign] from this girl's hands." Asked if there had been a struggle, Miller-Young stated, "I'm stronger so I was able to take the poster."
No doubt Miller-Young could write an entire thesis on physical domination and its role in victimization of minority views but she's absolutely blind to its application in her own actions. I suspect a little Fen's Law action here.
I asked if Miller-Young had carried the poster into her office or if she had students carried it. Miller-Young said that she had carried the poster but that there were students with her. Miller-Young went on to say that because the poster was upsetting to her and other students, she felt that the activists did not have the right to be there.
In a sane, decent world Miller-Young would not be allowed to have any authority over other human beings since she'll just certainly abuse it. But you know...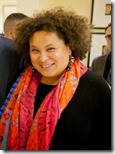 CA GOP Gubernatorial Candidate Has an Interesting Past
Well I'm sure that the illegal concealed carry, attempted rape, underage hookers, and voluntary manslaughter were all just misunderstandings. On the other hand perhaps he's just the guy to deal with all the un-convicted Democrat criminals in the state legislature.
Once, when I was teaching at an institution that bent over backward for foreign students, I was asked in class one day, "What is your policy toward foreign students?" My reply was: "To me, all students are the same. I treat them all the same and hold them all to the same standards." The next semester there was an organized boycott of my classes by foreign students. When people get used to preferential treatment, equal treatment seems like discrimination.

-Thomas Sowell, "The Highway to Serfdom," today.
LAPD Cops Argue All Cars in L.A. Are Under Investigation
For some future non-specified crime.
The agencies took a novel approach in the briefs they filed in EFF and the ACLU of Southern California's California Public Records Act lawsuit seeking a week's worth of Automatic License Plate Reader (ALPR) data. They have argued that "All [license plate] data is investigatory." The fact that it may never be associated with a specific crime doesn't matter.
PowerLine Eviscerates the WaPo over Their Koch Attack Article
And then eviscerates their pathetic response to the first evisceration. Truly a take-down of exquisite beauty.
Let me offer an alternative explanation of why the Washington Post published their Keystone/Koch smear: 1) The Washington Post in general, and Mufson and Eilperin in particular, are agents of the Left, the environmental movement and the Democratic Party. 2) The Keystone Pipeline is a problem for the Democratic Party because 60% of voters want the pipeline built, while the party's left-wing base insists that it not be approved. 3) The Keystone Pipeline is popular because it would broadly benefit the American people by creating large numbers of jobs, making gasoline more plentiful and bringing down the cost of energy. 4) Therefore, the Democratic Party tries to distract from the real issues surrounding the pipeline by claiming, falsely, that its proponents are merely tools of the billionaire Koch brothers-who, in fact, have nothing to do with Keystone one way or the other. 5) The Post published its article to assist the Democratic Party with its anti-Keystone talking points.
Given Mufson and Eilperen's shoddy work and conflict of interest why they're still working for the WaPo is a 'mystery' (see 5. above).
Schumer Claims Senate Has Votes For Journalist Protection Law
But bloggers will be excluded as not being real journalists:
The bill also says that information is only privileged if it is disseminated by a news medium, described as "newspaper, nonfiction book, wire service, news agency, news website, mobile application or other news or information service (whether distributed digitally or otherwise); news program, magazine or other periodical, whether in print, electronic or other format; or thorough television or radio broadcast ... or motion picture for public showing." While the definition covers traditional and online media, it draws the line at posts on Twitter, blogs or other social media websites by non-journalists.
5 Guns The Government Doesn't Want You To Have
10 Cool Places You Are Not Allowed to Visit
Including Niihau, the forbidden island of Hawaii.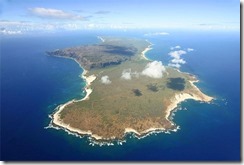 Hawt Male Dance Moves Broken Down
By using cutting-edge motion-capture technology, we have been able to precisely break down and analyse specific motion patterns in male dancing that seem to influence women's perceptions of dance quality. We find that the variability and amplitude of movements in the central body regions (head, neck and trunk) and speed of the right knee movements are especially important in signalling dance quality. A 'good' dancer thus displays larger and more variable movements in relation to bending and twisting movements of their head/neck and torso, and faster bending and twisting movements of their right knee. As 80 per cent of individuals are right-footed, greater movements of the right knee in comparison with the left are perhaps to be expected. In comparative research, there is extensive literature on the signalling capacities of movement.Researchers have suggested that females prefer vigorous and skilled males; such cues are derived from male motor performance that provides a signal of his physical condition.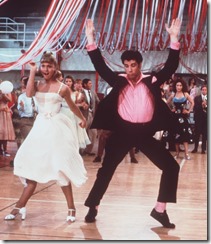 Weekly Commenter Standings
Top 10 commenters:
1 [455 comments] 'MWR, Proud Tea(rrorist) Party Bossy Assault Hobbit ' [63.87 posts/day]
2 [429 comments] 'Mike Hammer'
3 [405 comments] 'thunderb'
4 [379 comments] 'Costanza Defense'
5 [366 comments] 'tangonine'
6 [342 comments] 'EC'
7 [328 comments] 'rickb223'
8 [324 comments] 'Insomniac'
9 [318 comments] 'ManWithNoParty'
10 [293 comments] 'yankeefifth'
Top 10 sockpuppeteers:
1 [140 names] 'Adam' [19.65 unique names/day]
2 [102 names] 'The Political Hat'
3 [76 names] 'Islamic Rage Boy'
4 [72 names] 'Cicero (@cicero)'
5 [42 names] 'kbdabear'
6 [39 names] 'A.S.'
7 [37 names] 'Costanza Defense'
8 [36 names] 'Mike Hammer'
9 [36 names] 'Moron who's gonna be pissed if this interrupts Red Eye'
10 [35 names] 'Romeo13'
The group. Yeah.
Where it's at - the Twitter
Tonight's post brought to you by goals: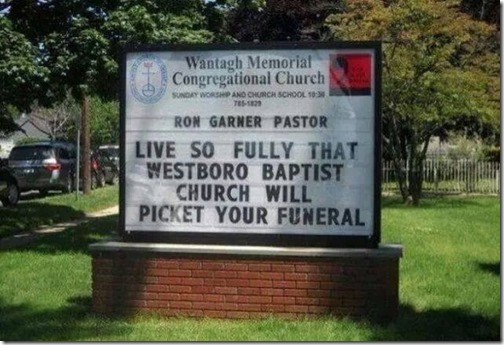 Notice: Posted by permission of AceCorp LLC. Please e-mail overnight open thread tips to maetenloch at gmail. Otherwise send tips to Ace.

posted by Maetenloch at
09:27 PM
|
Access Comments