« Is This Something?
|
Main
|
Top Headline Comments 3-18-14 »
March 17, 2014
Overnight Open Thread (3-17-2014)
It's rare that a large commercial jet goes completely missing but it has happened. Just over ten years ago a 727 took off from Angola and has never been seen since.
On May 25, 2003, shortly before sunset, Padilla boarded the company's Boeing 727-223, tail number N844AA. With him was a helper he had recently hired, John Mikel Mutantu, from the Republic of the Congo. The two had been working with Angolan mechanics to return the 727 to flight-ready status so they could reclaim it from a business deal gone bad, but neither could fly it. Mutantu was not a pilot, and Padilla had only a private pilot's license. A 727 ordinarily requires three trained aircrew.

According to press reports, the aircraft began taxiing with no communication between the crew and the tower; maneuvering erratically, it entered a runway without clearance. With its lights off and its transponder not transmitting, 844AA took off to the southwest, and headed out over the Atlantic Ocean. The 727 and the two men have not been seen since.
Most likely the men ended up crashing it but no wreckage was ever found. And in the years since then neither the plane nor its parts have ever appeared on the aviation market.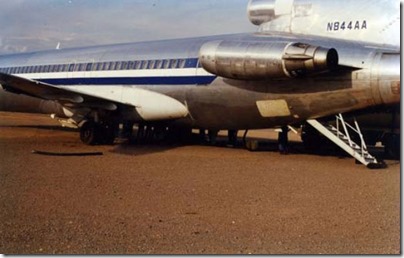 'Snools Rule': Mary Daly and the Radical Feminist School of Atrocious Writing
You just might be an oppressing snool and not even know it. From our favorite anti-PIVer:
Women's situation is more complex since we are oppressed by all the different classes of men who are the originators and subjects of patriarchal snooldom.
Apparently snool is a term that Mary Daly brought back from obscurity and seems to have used as synonym for low level henchmen of the patriarchy...I think. It's hard to say since Daly wrote in a Red Queen word-salad style where word meanings changed from sentence to sentence.
The would-be preventers of this retrieval of gynergy, the ghosts/ghouls that want our movement dead, are snools. The noun snool (Scottish) means "a cringing person". It means also "a tame, abject, or mean-spirited person" (OED). In sadosociety, snools rule, and snools are the rule. . . . Snools are sadism and masochism combined, the stereotypic saints and heroes of the sadostate. . . .

Snools appear and re-appear in various forms. . . . Among the henchmen required for the smooth operation of fixocracy are the cocks, danglers, pricks, and flashers who keep girls and women intimidated. Necessary also are the fakes, framers, frauds and hucksters whose job is to manufacture and spread delusions. Heavier work is assumed by rakes, hacks, rippers and plug-uglies. . .
So is this an example of wanton snoolism ?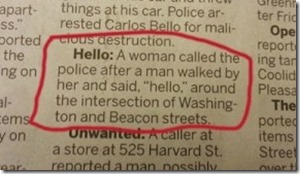 The Air Force seems serious about really killing off the A-10 this time.
The five-year scheme retires all of the roughly 340 A-10 Warthog attack jets in the active Air Force, Air Force Reserve and state-controlled Air National Guard. The Warthogs account for the majority of the planned warplane cuts.

The twin-jet, gun-armed A-10s disappear from their main active-duty strongholds in Arizona, Georgia, Nevada and South Korea in 2015 and 2016. Reserve and Guard squadrons in Arizona, Idaho, Indiana, Michigan, Missouri and Maryland surrender their A-10s more gradually between 2015 and 2019.
Stephen Green points out that there doesn't seem to be any obvious gain in getting rid of the A-10.
We'll be replacing the low-cost/high-survivability/highly-effective A-10 with high-cost/lower-survivability/less-effective F-16s in the ground-strike role. Then the F-16s will be replaced by the stupid-cost/lower-survivability/unknown-effectiveness F-35.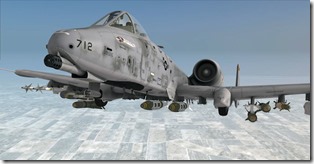 Details on the ATF's Raid on Ares Armor
Apparently EP Armory made their '80%' epoxy lowers by first molding the FCG pocket from one kind of plastic and then casting the rest of the lower around it using a different kind of plastic. The ATF has believes that the way the they're making the 80% lowers constitutes a 100% firearm with a plug in it which means that anyone selling them (Ares) as 80% lowers was in fact selling firearms. It's unclear if EP ever got a Letter of Determination from the ATF. And to be honest it's a bit murky since depending on the exact order of steps and casting technique the EP lowers could in fact be considered 100%.
That doesn't seem to be the case here but then the ATF is known for inconsistency in how it interprets its own rules at times.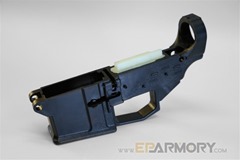 According to this website. Actor Wayne Knight insists he's not dead but then the dead are notoriously unreliable when it comes to ascertaining their own living status.
Does someone have to DIE to trend? Geez! Thanks for all the love everybody. I didn't know you cared. Glad to be breathing!

- Wayne Knight (@iWayneKnight) March 16, 2014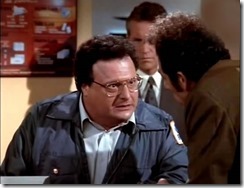 6 Clearly Fake News Stories That Fooled The Media (Part 16)
Well the selfie lice epidemic and the suicide-by-tiger are bogus but the writer seems to have completely misunderstood the WWII troop levels story.

News You Can Use: How to Get Drunk in Public on the Sly
The gummy bears idea was a new one to me.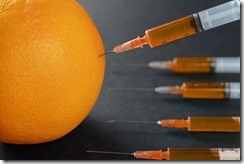 All You Need to Hear:
According to Palos Verdes patch.com, police technicians ran a rape kit on the poor dog.
The Yahoo AoSHQ group. Bla bla bla.
And my twitter thang.
Tonight's post brought to you by me too: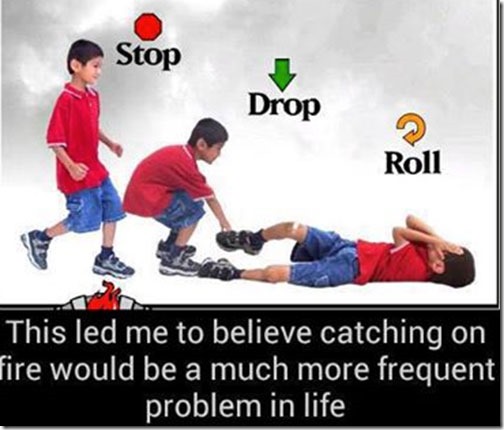 Notice: Posted by permission of AceCorp LLC. Please e-mail overnight open thread tips to maetenloch at gmail. Otherwise send tips to Ace.

posted by Maetenloch at
10:32 PM
|
Access Comments