« Flight 370: Let the Confusion Continue
|
Main
|
Top Headline Comments 3-14-14 »
March 13, 2014
Overnight Open Thread (3-12-2014) – BOLD Edition
Big Ole Link Dump that is.
The Fundamental Value of the Ukraine Crisis
Here CDR Salamander lists some of the hard truths learned/relearned thus far from the Ukraine crisis.
You don't know the future: Do not think that just because you want history to leave you alone, that it will. Just because you want to be most concerned about the Pacific and Indian Ocean AOR - that doesn't mean history will let you. We need to be very careful following people who are so convinced about their ability to see the future. They can't. I can't. You can't. All you can do is maintain intellectual and operational flexibility against other nations' abilities, not their intention. Hedge, hedge, hedge.

Weakness invites aggression: Russia saw an opening to take what they have wanted since the fall of the Soviet Union; the Crimea. Ethnically and from a historical perspective, they have a leg to stand on. All they needed was for the time to be ripe. Kiev in chaos, NATO weak and thin, and the USA led by the C-team. Thinking like a Russian, I can't say I blame them. There were a few territorial loose ends from the breakup of the Soviet Union that they want to clean up. That leads to the next point ....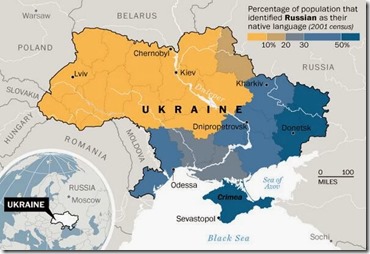 Hmmm: Mummified Michigan Woman Dead Since 2008 Managed to Vote in 2010 Election
Mummified remains were discovered in the Pontiac home belonging to 49-year-old Pia Farrenkopf last week, when a contractor was dispatched to the property when it went into foreclosure.

The remains found in the backseat of a jeep parked in the home's garage have not been positively identified yet, but authorities believe the body belongs to Farrenkopf.

Adding more mystery to the gruesome discovery is the fact that Farrenkopf registered to vote in 2006 and even cast a vote in the 2010 elections, though authorities believe she died at some point in 2008.
The GOP really needs to step up its mostly-dead, dead-dead, and un-dead voter outreach programs.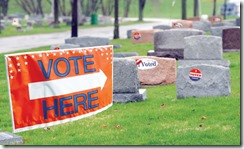 What's Really Behind the Ban Bossy Movement
Think about what's coming up in the next year or two and you'll see why the movement is starting up now.
Also The Hidden Motive Driving Modern Politics by our own Zombie.
States You Don't Want to Live In For $500 Alex
Because they have looming public pension fiscal disasters. California is actually far  worse than it's ranked due to imaginative 'zero coupon' accounting. And Texas isn't as quite as sound as I would have expected.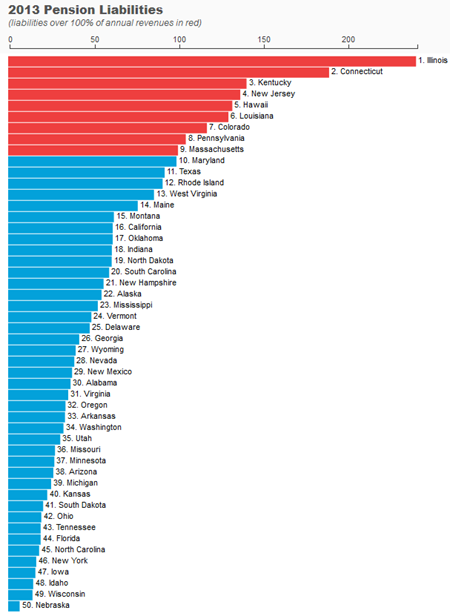 How to Drink Champagne by Bill Murray
I learned how to drink champagne a while ago. But the way I like to drink champagne is I like to make what we call a Montana Cooler, where you buy a case of champagne and you take all the bottles out, and you take all the cardboard out, and you put a garbage bag inside of it, then you put all the bottles back in and then you cover it with ice, and then you wrap it up and you close it. And that will keep it all cold for a weekend and you can drink every single bottle. And the way I like to drink it in a big pint glass with ice. I fill it with ice and I pour the champagne in it, because champagne can never be too cold. And the problem people have with champagne is they drink it and they crash with it, because the sugar content is so high and you get really dehydrated. But if you can get the ice in it, you can drink it supremely cold and at the same time you're getting the melting ice, so it's like a hydration level, and you can stay at this great level for a whole weekend. You don't want to crash. You want to keep that buzz, that bling, that smile.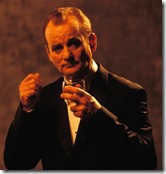 All Your Ivory Are Contraband Now
Since the 1989 Convention on the International Trade in Endangered Species of Wild Fauna and Flora (CITES) the import of new ivory into the US has been banned. But any existing pre-1989 ivory was legal to own and sell. Until now.
The Obama Administration has issued new administrative rules that essentially make all ivory now contraband which you cannot sell or give to others. Because unless you can absolutely prove that it's from before 1989, it's now assumed to be illegal.
A new administrative rule promulgated by the Obama Administration (1) bans all sales of ivory items that are not documented as having been imported pre-1989; (2) establishes a presumption that all ivory, anywhere, in the USA, is contraband, a presumption that can only be rebutted with comprehensive documentation; and puts the burden on the possessor of the ivory to prove his innocence, whilst relieving prosecutors of the burden of proving anyone's guilt.
Furthermore all imports are now banned CITES or not, all exports except for antiques (> 100yrs) are banned. All interstate transfers except antiques are banned and all intrastate transfers are banned unless they have a CITES certificate i.e. no more family heirlooms.
And not a single elephant will be saved by this.
Also Don't Poach Elephants. I'm in agreement with Moe that elephants are proto-sentient enough that we should not kill them lightly.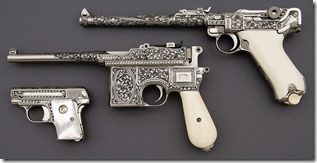 Also Obama Vows To Veto Law Requiring Him To Enforce The Law
Developing Nuclear Fusion in a Basement with a Reclusive Gunsmith
"The trick is-never write exposition. That's absolutely the trick. Never write it. The audience needs to understand what the story is, and if the hero understands what he or she is after then the audience will follow it. The ancient joke about exposition used to be in radio writing when they'd say, 'Come and sit down in that blue chair.' So, that to me is the paradigm of why it's an error to write exposition. Then exposition came out of television, 'I'm good, Jim, I'm good. There's no wonder why they call me the best orthopedic surgeon in town.' Right? And now the exposition has migrated or metastasized into the fucking stage direction. 'He comes into the room and you can just see he's the kind of guy who fought in the Vietnam War.' So the error of writing exposition exists absent even the most miniscule understanding of the dramatic process. You gotta take out the exposition. The audience doesn't care. How do we know they don't care? Anybody ever come into the living room and see a television drama that was halfway through? Did you have any difficulty understanding what was going on? No. The trick is to leave the exposition out and to always leave out the 'obligatory scene.' The obligatory scene is always the audition scene, so when you see the movie, not only is it the worst scene in the movie-it's also the worst acted scene in the movie. Because the star has to do their worst, most expository acting to get the job. Leave out the exposition; we want to know what's happening next. All our little friends. will say to you at one point, 'You know, we want to know more about her.' And that's when you say, 'Well, that's what you paid me for-so that you would want to know more about her.'"
[It was an odd coincidence that ace posted the interview with Mamet the same day I had this lined up. Think of the ONT as the DEW Line of the blog.]
George Zimmerman's Arsenal Revealed
One Keltec 12-gauge shotgun
One Walther .380 handgun with seven rounds of live ammunition in the magazine
One Taurus 9 mm handgun with live rounds in the magazine
One GLOCK 19 handgun with 16 live rounds
One AR-15 semi-automatic rifle
Dozens of rounds of ammunition
Several gun holsters and bags
Eh - seems like just the beginnings of a diversified gun portfolio to me.
Wait There's a Bring Back Crystal Pepsi Movement??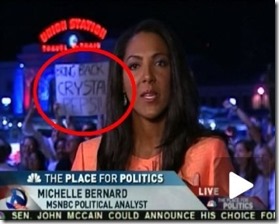 "My friend and neighbor told me he found something strange in the abandoned house next door. I went and what we found was a mess of abandoned housewares, socks, boxes... and two very strange homemade ewok costumes."
Thanks to Dan Collins.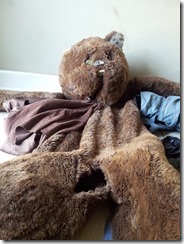 Louisiana Man Finds 2.89 Carat White Diamond at Arkansas State Park
When I was a kid we went to the Murfreesboro Crater of Diamonds park in AR one time and I had a ball digging for diamonds. Anything you find you can keep and they have a tally showing all the diamonds discovered that week.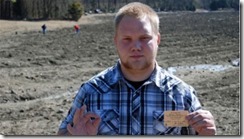 My Life as a Retail Worker: Nasty, Brutish, and Poor
Some excellent schadenreading.
Mississippi man who awoke in body bag dies two weeks later
Blood Test of 4 Biomarkers Predicts Death Within 5 Years
College group cancels diversity 'happy hour' after excluding white staffers 
Yahoo group. That is all.
The group thingy. And the middle class.
And my Twitter spew.
Tonight's post brought to you by Angela: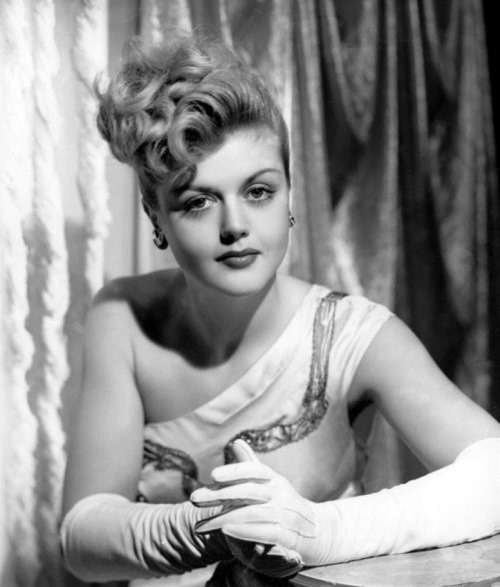 Notice: Posted by permission of AceCorp LLC. Please e-mail overnight open thread tips plus $1 for S&H to maetenloch at gmail. Otherwise send your scraps to EwokSexDen at gmail. Do not taunt happy-fun ball. Consult your doctor before beginning an ONT regimen.

posted by Maetenloch at
10:43 PM
|
Access Comments