« Whoa
|
Main
|
Top Headline Comments (3-11-2014) »
March 10, 2014
Overnight Open Thread (3-10-2014)
Due to a customer emergency tonight's ONT will be skeletal.
Apparently whether you were allowed to eat sausage during Lent was a big theological issue that led to the Reformation in Switzerland. Here's what Wikipedia says:
The Affair of the Sausages (1522) was the event that sparked the Reformation in Switzerland. Ulrich Zwingli, pastor of Grossmünster in Zurich, Switzerland, spearheaded the event by publicly speaking in favor of eating sausage during the Lenten fast. Zwingli defended this action in a sermon called Von Erkiesen und Freiheit der Speisen (Regarding the Choice and Freedom of Foods), in which he argued, from the basis of Martin Luther's doctrine of Sola Scriptura, that "Christians are free to fast or not to fast because the Bible does not prohibit the eating of meat during Lent."
So there you have it.
And it was this article that led me to look up the L'Affaire de Sausages: Repent of Lent: How Spiritual Disciplines Can Be Bad for Your Soul
[Link not necessarily an endorsement of his arguments]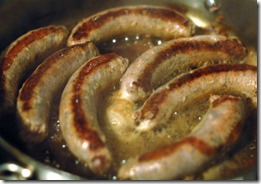 Accepted Wisdom on US Intelligence
Then:
U.S. intelligence told Bush that Saddam tried to buy yellowcake in Niger. Bush claiming to believe that, and repeating it to the American people, was a lie.
And now:
U.S. intelligence told Obama that Russia would not invade Ukraine. You can't blame Obama for believing U.S. intelligence.
EU: 'Bankruptcy' is Out, 'Debt Adjusted' is In
Get ready for a whole lot of 'debt adjustment' since the B-word is such a harsh term.
The EU is trying to erase 'bankruptcy' from the English language and replace it with the term 'debt adjustment'.

A drive by Brussels to remove the 'stigma' of going bust would include a ban on the word, which has been in use in Britain since the mid-16th Century.

It raises the bizarre prospect of businessmen who run into financial trouble having to say: 'Bad news. I've been declared debt adjusted.'

...The word bankruptcy dates back 500 years and is believed to derive from the Italian banca rotta, meaning 'broken bench', inspired by the ancient custom of breaking a money-changer's bench to signify  his insolvency.
This time in Kansas City. MO. But you won't hear any protests over it because both the men involved are white and the shooter was a policeman.
The parallels to the Zimmerman defensive shooting are striking, including the fact that the attacker was unarmed, the relative positions of the attacker and the defender, the beating of the defender's head against a concrete sidewalk threatening loss of consciousness, the failure of observers to provide assistance, and the relative lack of injuries to the attacker other than the bullet wound inflicted in self-defense.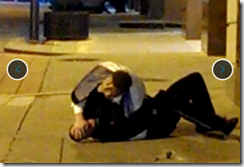 'Penicillin Girl' Genean Hixson Dies at 83
One of the first people to be saved by the new drug penicillin.
Genean Hixon was one of the first American civilians to be treated with the drug, The Denver Post reports.

Hixon, born Genean Smith on March 3, 1931, was hospitalized in July 1943 with severe osteomyelitis, the paper reports -- a bone disease then-considered incurable and possibly fatal.

Her daughter, Connie Hixon Davis, told the Post that her mother spent more than four years in hospital beds in her teens but was saved by the treatment.

Hixon was subsequently known as the 'Penicillin Girl' after being treated with the drug. She reportedly received fan mail, and even a bouquet of roses from one soldier.
 
'Interestingly, she developed an allergy to penicillin and couldn't take it in her later years,' Hixon Davis told the paper.
Penicilin also saved my grandfather's life. In 1943 he was training to be a navigator/radio operator in the Eighth Air Force's bombing campaign over Germany but developed a severe bone infection. It was so bad that he was confined to a bed for almost 9 months and doctors were unable to even amputate a limb to save his life.
But then he was transferred to a hospital in Santa Monica where they gave him massive doses of a new drug called penicillin. It took a few months but doctors were able to slowly drive the infection out of his bones until the only bit left was in the tip of his right pinky - which they then chopped off.
Because of the partial loss of a finger and residual weakness he was ineligible to fly and later transferred to doing USO shows where he met many of the biggest celebrities of the time. Unfortunately many of his training buddies (including a lot of the men from his hometown) were lost due to the horrendous losses from bombing attacks on Germany without complete fighter coverage. He was also severely allergic to penicillin afterwards.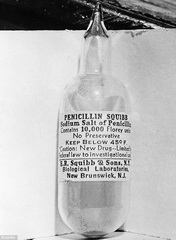 A 'Warrantless' Search Is Not the Same as an 'Unreasonable' Search
NRO writer and LAPD officer 'Jack Dunphy' explains the difference.
Well Amazon can satisfy your needs for just $19.32.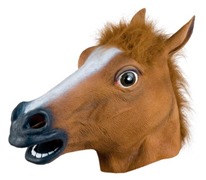 So The Breastfeeding Thing is Mostly Just Female Status-Competition and Mommy-Shaming?
Seems that way based on these results.
The Yahoo AoSHQ group. Bla bla bla.
And my twitter thang.
Tonight's post brought to you by Radioman-Gunner P. Newman: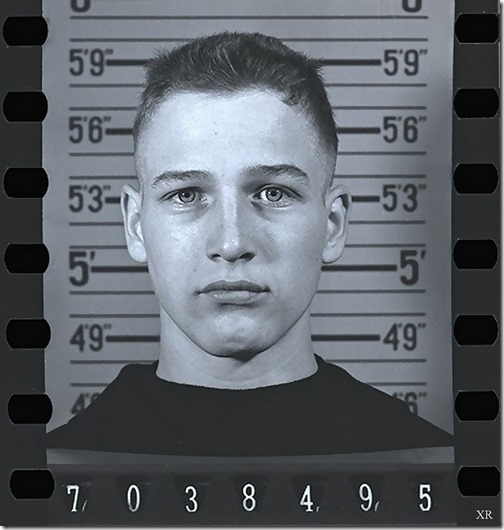 Notice: Posted by permission of AceCorp LLC. Please e-mail overnight open thread tips to maetenloch at gmail. Otherwise send tips to Ace.

posted by Maetenloch at
10:42 PM
|
Access Comments